Blog week ending 17th June
Posted on: 17/06/2022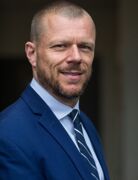 Last week we officially 'opened' our new building with a special celebratory reception attended by representatives from across the local community including the Mayor and Mayoress of Dartford, local community groups and our families and staff. Students showcased some of the school's new amenities in the best possible way .. with a range of live performances!
In a truly life-affirming programme, students sang, danced and back-flipped across the school's stage in a series of accomplished and hi-energy numbers. They brimmed with confidence and joy and were consummate ambassadors for the school, professionally managing every element of the evening; from welcoming visitors, conducting tours of their new school to overseeing the menu and serving of refreshments.
Miss Ryan, Head of Drama together with her incredibly talented students delivered electrifying performances that in turn thrilled and moved the audience. The students will reprise their performances for all students during special assemblies. The feed-back I received was so positive, I am as ever, incredibly proud of, and inspired by, our amazing students.
Comments included;
Mayor of Dartford Cllr Paul Cutler said: "It was fantastic to see pupils enjoying this wonderful new building. These new facilities are a great opportunity for young people at Stone Lodge School to learn and thrive. Their behaviour and performances on the day were exemplary. I'd like to thank everyone I met for making me feel so welcome and congratulate all of the students for their brilliant effort and performances on the day."
Member of Parliament for Dartford, Gareth Johnson Gareth Johnson said: "It was great to see the new building now in use with some fantastic facilities for the students. It was also good to talk to some of the students I met on my last visit. They are really happy with their new school and clearly feel there are some fantastic opportunities for the students who secure a place. During my visit, I saw performances from some really talented students. This school is a huge asset for our town and seems to bring out the best in every child. I look forward to seeing it grow."
Donna Lodge, founding CEO of Endeavour MAT unveiled the school plaque and commented "It was a wonderful moment when Endeavour MAT heard they had won the bid to open Stone Lodge School back in 2017 and we always had ambitious dreams for its future. The reality is that the school continues to grow in popularity and with the help of a fantastically committed group of staff and supportive governors and parents, our students are thriving beyond expectation and the wonderful building will herald a new chapter to reach even greater heights. I was honoured to be asked to officially open the school alongside our former Chair of Trustees, John Horgan."
To see more photos from the event, please click here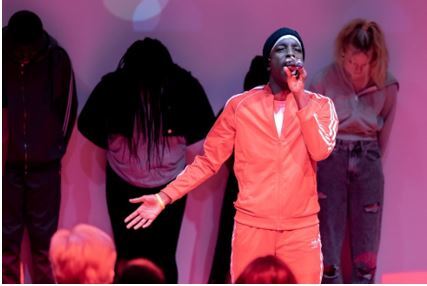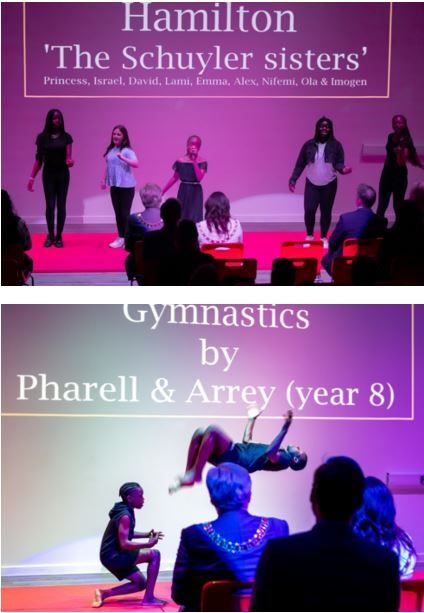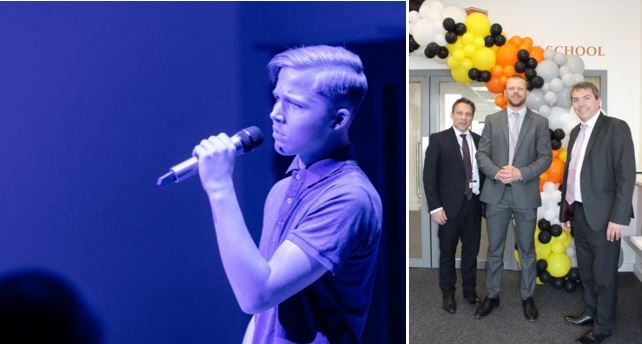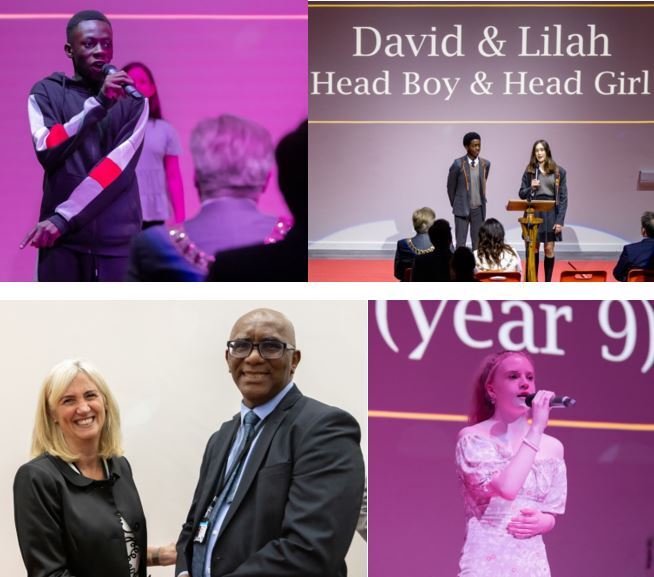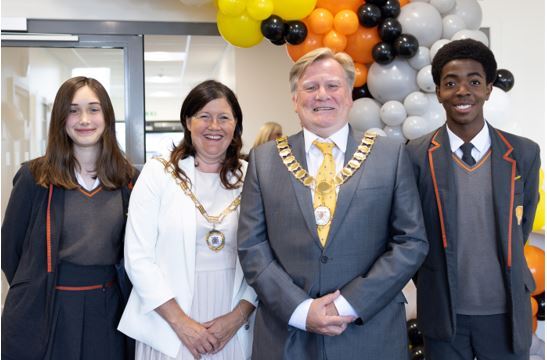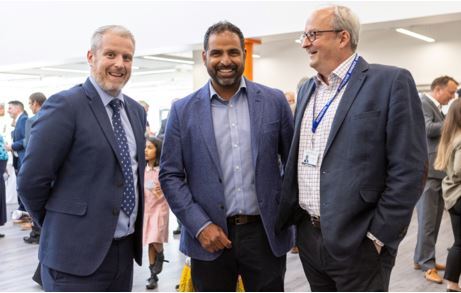 Ms Ryan, Head of Drama has been introducing her Year 9 student to the musical Blood Brothers. Students assumed the characters of key roles and conducted news report style interviews, assuming different roles within the play. Some really well observed characterisation and compelling roll-play. Well done! Meanwhile Year 7 students are currently exploring the uses of lighting and roll of lighting design technician. Lighting is so much more than ensuring an audience can see the stage! Lights are used to create emphasis and focus on a specific actor or section of the set, can create changes in mood through colour and brightness, as well as special effects using smoke and flashing lights to simulate things such as fire, the blur of motion or storms.
Drama Clubs are available;
Drama & Singing, Thursday 3.30-4.30pm
Open Mic, Tuesday 3.30-4.30pm
Theatre Company, Thursday Lunchtime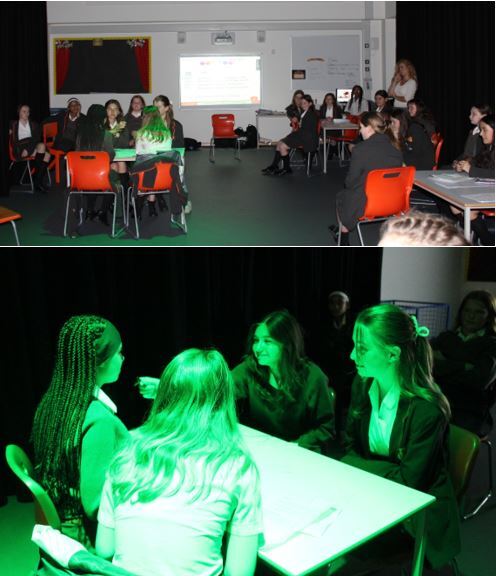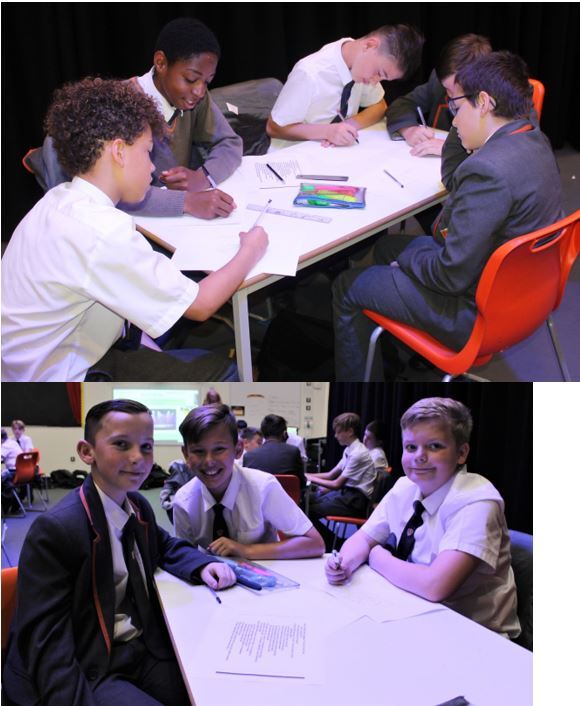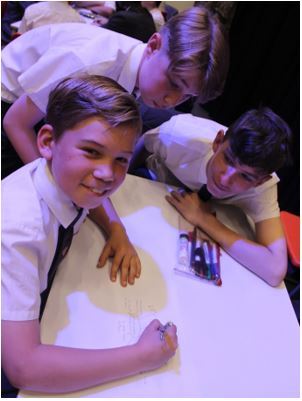 Mr Uddin & students from Years 8 & 9 visited Shorne Country Park & Hadlow College to achieve their Cast Level One in the Angling Trust Skills Awards. This qualification forms part of their 'Let's Fish' programme which is an initiative to give young people and their families the opportunity to gain new skills and try new experiences. As you can see from the below photographs, I think we can safely say the programme has got itself some new fishing enthusiasts!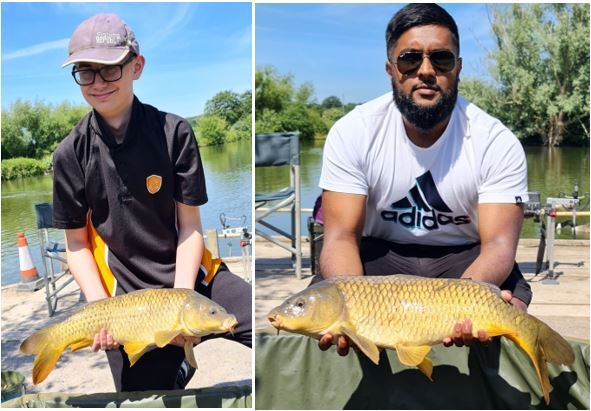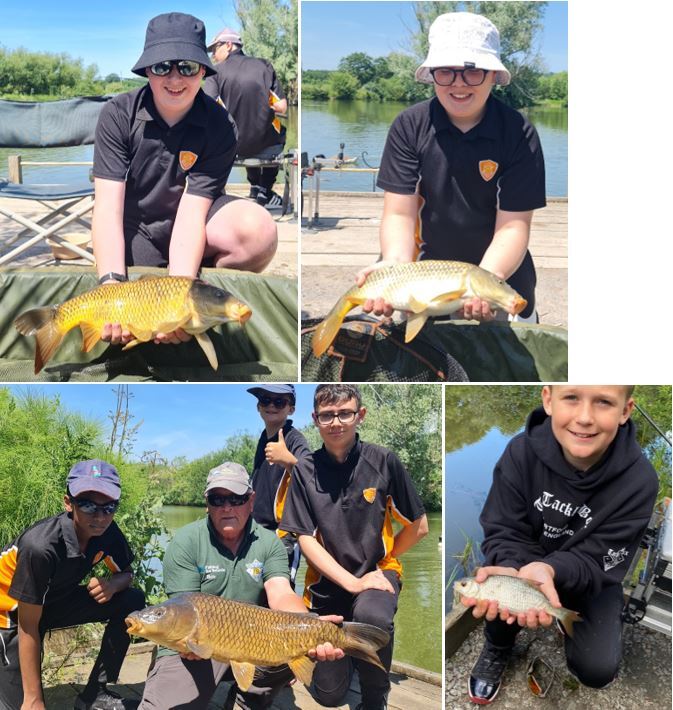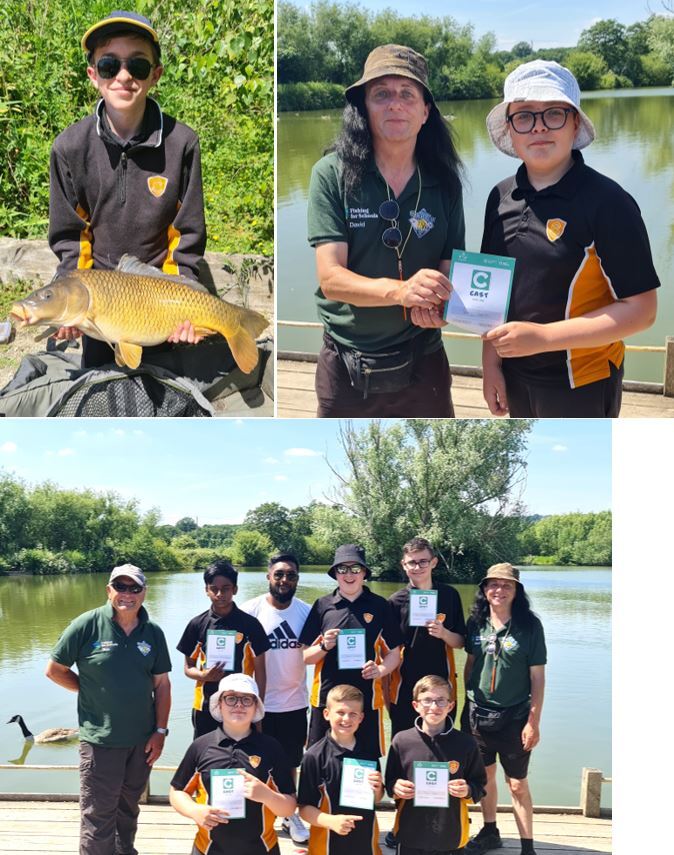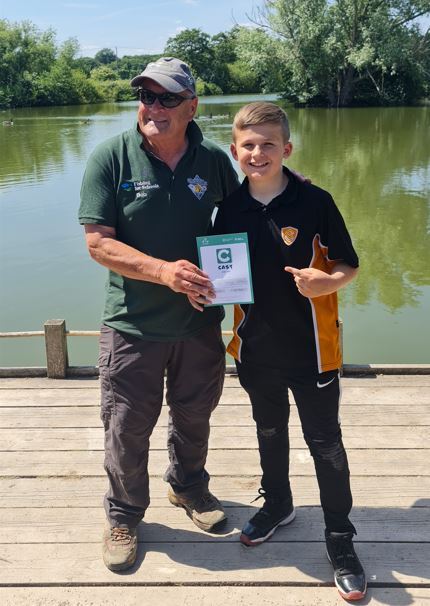 Year 9 Biologists have been furthering their understanding of the respiritory system. In this practical lesson students dissected a heart, making observation notes to correctly identify the heart valves, chambers and arteries. Great work! Some of our students may well be interested in joining the Medical Virtual Society (details in the below item)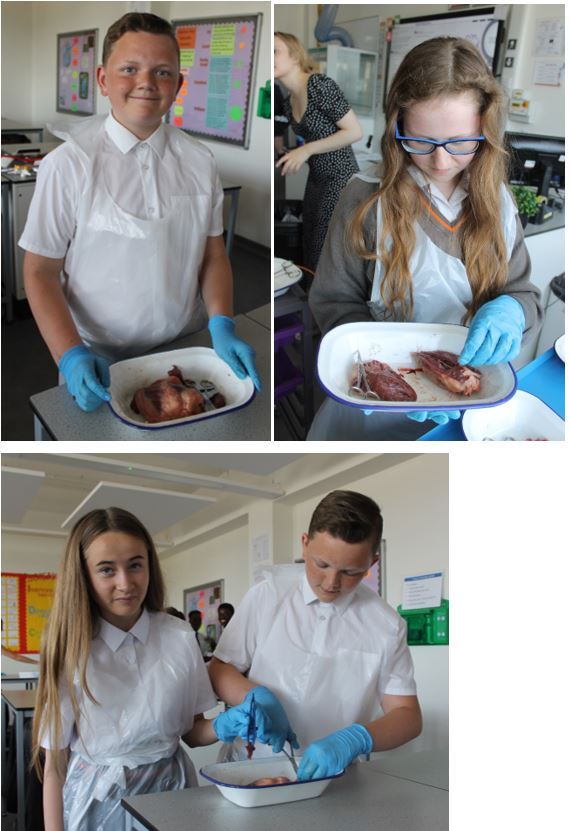 Kent & Medway Medical School have sent the below invitation to give our Students the opportunity to join their Virtual Medical Society!
Could you be a lifesaver? What do doctors really do?
The Future Doctors programme FREE to join. Starting October 2022.
We would like to offer Year 9 students the opportunity to join the Future Doctors: Virtual Medical Society programme with the Kent and Medway Medical School (KMMS).
The online sessions* will be based on the KMMS curriculum and go through topics such as Heart, Lung and Blood; Health and Disease; Neuroscience and Behaviour; Immune System; and many more.
This FREE programme aims to increase awareness of what it takes to apply to and study medicine or other healthcare subjects, through fun, inspiring and interactive sessions focused on medicine, health, and science.
You will have an opportunity to meet others interested in Medicine, join our online community and learn with real doctors!
*on location activities may become available later
Click here to Register your interest now!
Participant (age 13):
"This is a really well organised and inspirational programme. It's very inclusive and everyone gets a chance to contribute. And it's encouraging because the teachers and mentors are doctors and you get to hear about their experiences – and they are really good at answering your questions! The demonstrations are excellent and you learn how they apply to real-life scenarios"
Mother of participant:
"This is a brilliant, unique opportunity for my daughter. She was so enthused and encouraged after her first session. Her dream to be a doctor now seems like a real possibility. Thank you"
How do I sign up?
We want to encourage aspiring doctors from all backgrounds to seriously consider medicine as a career. We are committed to widening access to medical degrees and have ambitious targets to recruit students from Kent, Medway and further afield, who have the talent and aspiration to study medicine, and are from under-represented groups or disadvantaged backgrounds.
For this reason, this programme is aimed at Year 9, 10 and 11 from non-selective schools in Kent and Medway. We will consider applications from students who are from selective schools if there are any vacancies.
Platinum Jubilee Event! We had great weather for our Jubilee celebrations .. which was especially good news for the teachers and student leaders who were the 'targets' in the Throw a Wet Sponge stall! Students and teachers came dressed in red, white and blue – as a themed 'own clothes day' which raised monies for new PTFA schemes. Every student received raffle tickets to win prizes and was given a free ice lolly. Our catering staff laid on a British Menu lunch. Mr Carter and Miss Deacon organised the day as well as created a form time Jubilee lesson which included a special Queenie Quiz. Stalls on the day had a decidedly traditional English Fayre feel and included apple bobbing, tin-can alley, cup pong, guess the cartoon, obstacle course and beat the goalie. It was a really fitting and fun Jubilee day!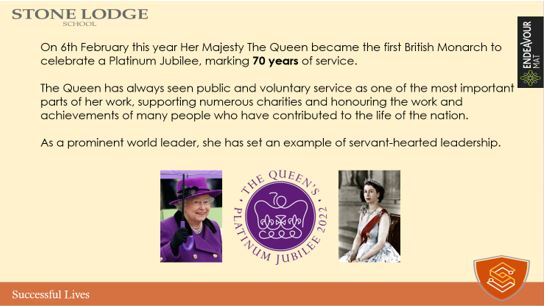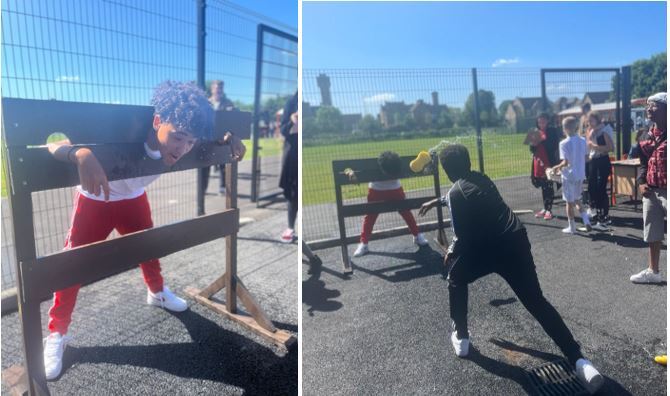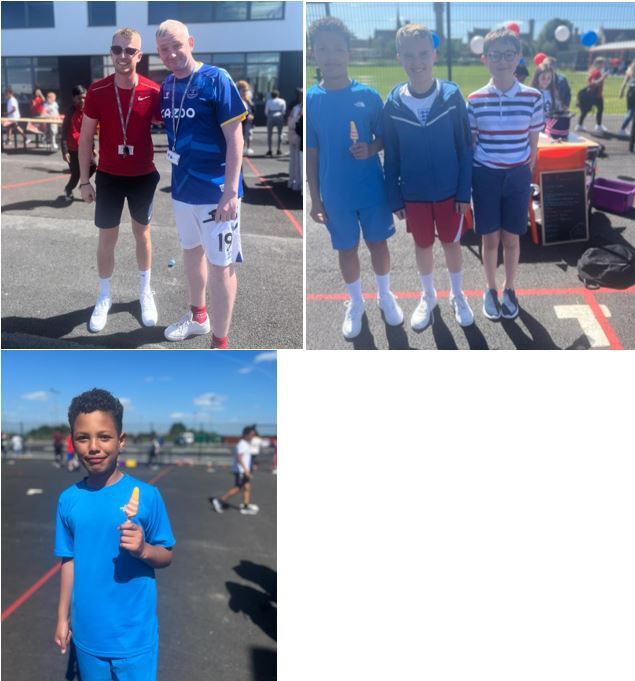 Best wishes,
Gavin Barnett
Head Teacher