Blog week ending 27th May
Posted on: 27/05/2022
I, together with my Senior Leadership colleagues attended the Kent Teacher of the Year Awards at the weekend. It was a fantastic evening to recognise the contribution of all of the dedicated and talented teaching and support staff from across the county. I was particularly humbled to learn that I had been nominated for an award by our families and colleagues – and was completely blown away to discover I had the privilege of winning Head Teacher of the Year for our region! I am immensely proud of what we have collectively achieved at Stone Lodge School, and whilst I am very grateful for the award I genuinely believe it recognises the huge ambition we all share for our students and staff!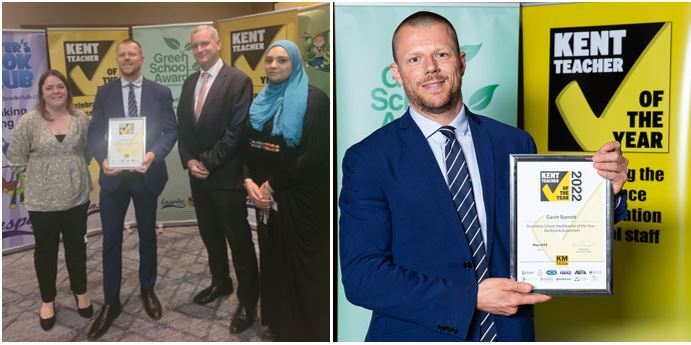 Another wonderful and tangible example of the amazing community we have here at Stone Lodge is the way we all come together to support each other whether to celebrate successes, cheer on teams .. or take part in PTFA fund raisers! Our PTFA organised a brilliant fund-raising initiative .. a Saturday 5K Inflatable Course at Brands Hatch. Staff, students and families all took part with varying levels of athletism and competitiveness (!).. what we all shared was bags of enthusiasm! It was great fun and raised £1.7k towards new exciting educational experiences for our students. If you weren't able to attend on the day and would like to make a contribution to our fund-raising pot please click here
Thank you to everyone who took part, cheered us on and donated.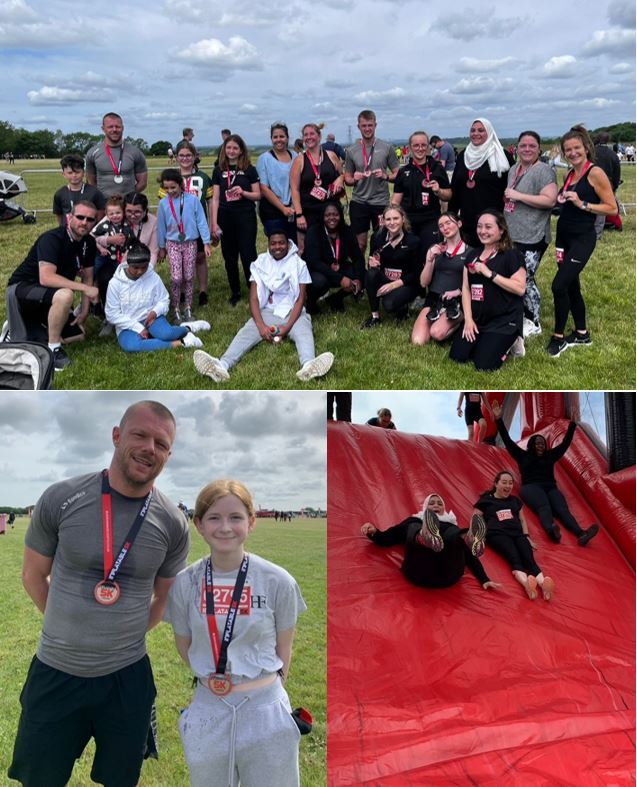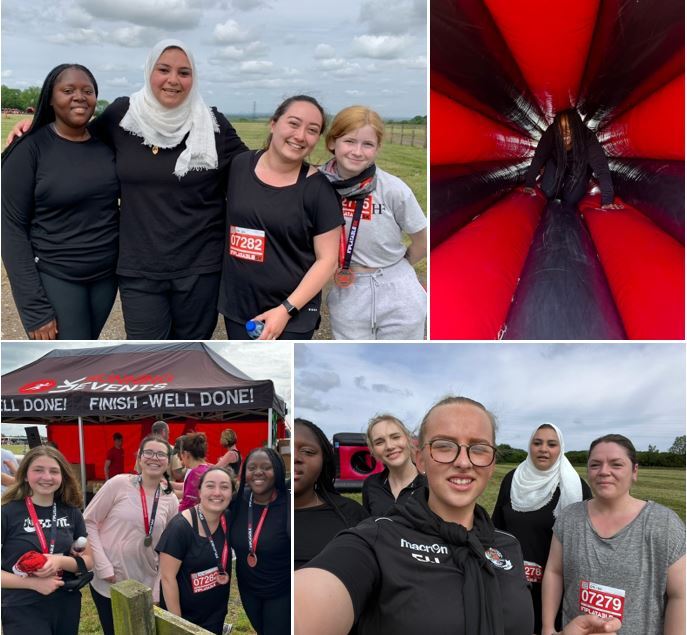 I am so very proud of our Year 8 football team. What an astonishing achievement to reach the final in their first ever tournament! To lose on penalties was a bitter blow having come so far – and I understand their disappointment, but for me, to see them develop both individually and collectively as a team was the biggest prize – you played with such heart and skill in representing Stone Lodge, and Mr Proctor and I can't wait to see what you achieve next!
Thanks to all the students, families and staff who came along to support the team – it really did lift the team (and Mr Proctor!)
Football Team (left to right)
Ayodeji B, Joshua D, Leon A, George B, Billy K, Sam R, Archie O, Isaac S, Ronnie C
Callum R, Pharell O, Connor Y, Henry R, Billy W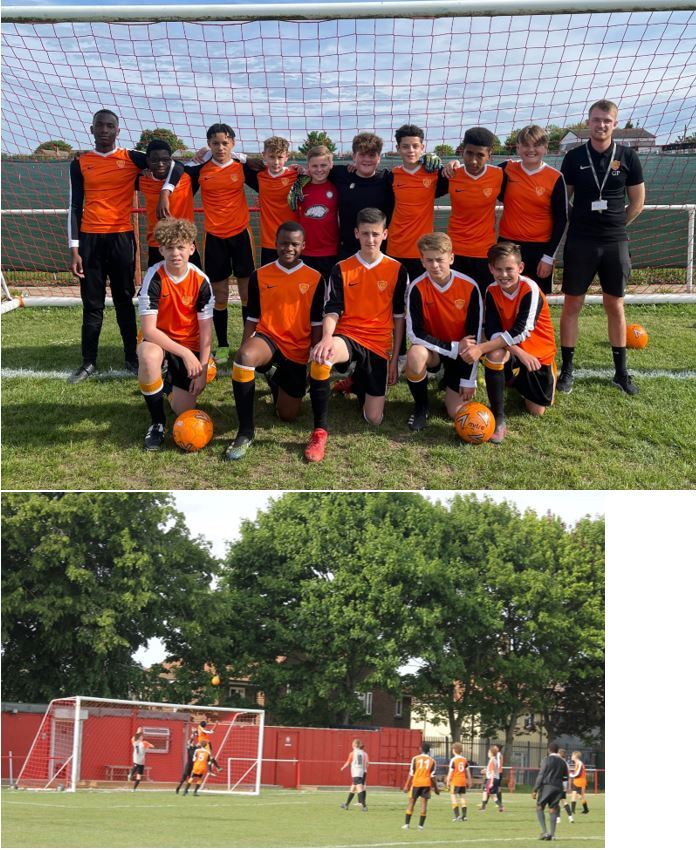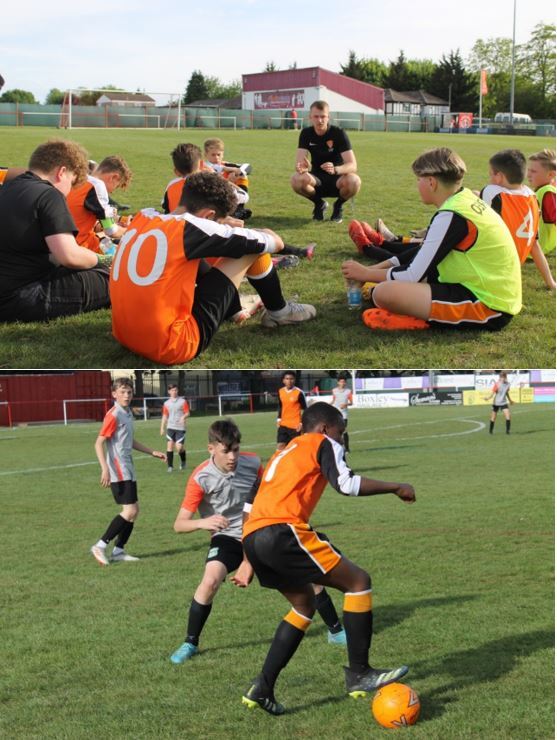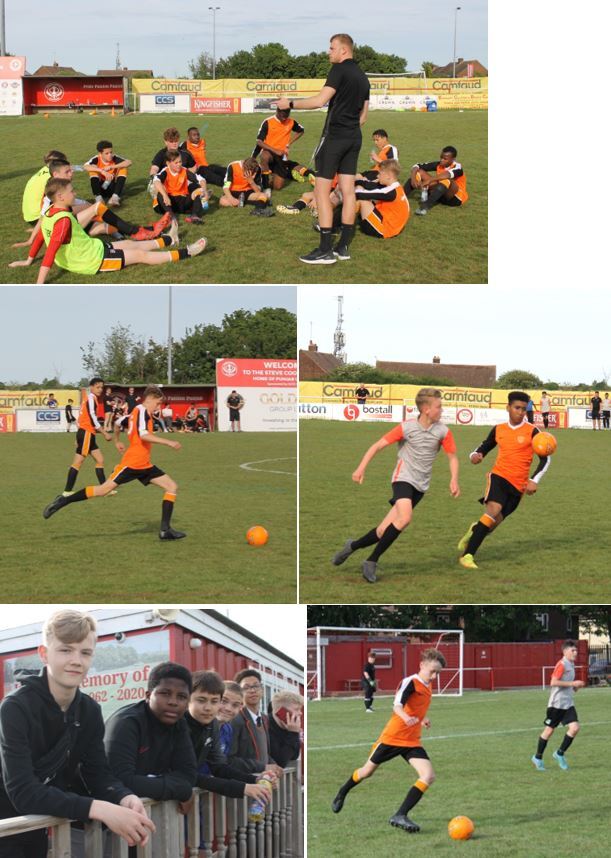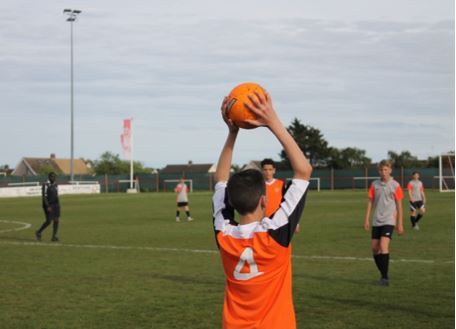 Heads of Year led special Celebration Assemblies for each year group. Mr Proctor's Year 8 Celebration Assembly provided an opportunity to reflect on the achievements of the past term and set ourselves challenging ambitions for the future. Certificates were awarded to students who represented our RIDES values consistently throughout the period both in their work and aptitude around school and to their fellow students. Mr Proctor spoke about the many advantages that good attendance can provide and congratulated all students whose attendance was in excess of 95%. The following students were congratulated for 100% attendance for the period
100% Attendance Students
Joshua D
Keon O
Chidza S
Chloe C
Wonderful N
Solape A
Bobby B
Coen B
Arrey E-A
Theodore P
RIDES VALUES Head of Year Certificates (pictured below)
8A - Harleen M, Liam A
8B - Hollie J, Alvin R
8C - Nakshathra R, Henry R
8D - Michelle O, Sonny T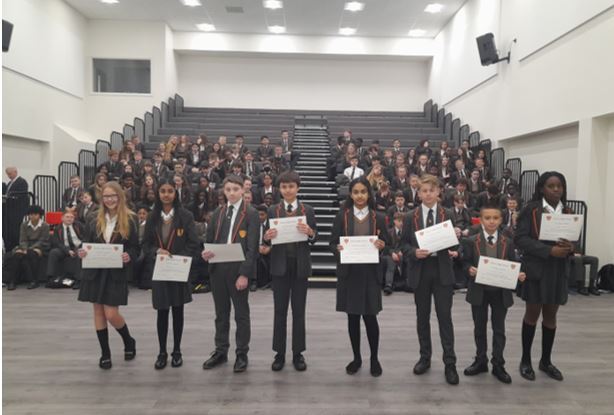 New after school Club! Athletics Club lead by Dartford Harriers Athletics coach. Starts Monday 13th June 2022- Year 7 & 8 3.30-4.30. Are you a future Olympian? If you enjoy running events (any distance), enjoy throwing a discus, pushing a shot-putt then come along and train with the Dartford Harriers Athletics Coach. Open to all abilities.
The First ever Year 7 & 8 Mixed Netball team played their first friendly fixture against Wilmington Academy. Members of the team had never played in a netball match before but the whole team worked really hard on the court showing knowledge of their positions. After the first quarter it was 2-2. Stone Lodge continued playing extremely well and showing great sportsmanship. At half time it was 5-5. Our team started to get tired, a few changes in position lead to Wilmington taking the lead at the end of the 3rd quarter. Due to injury, we had a change in personnel creating 3 more goals for Stone Lodge. Unfortunately, this was not enough to take the win. The team played so well and have developed skills and knowledge of the game as well as friendships along the way. A very proud Mrs Pickard!
Players: Sam W, Bethany V, Kiera-Louize L, Alex S, Hollie J, Alannah B, Austin-Quade W, Aleksandra H and Charlotte S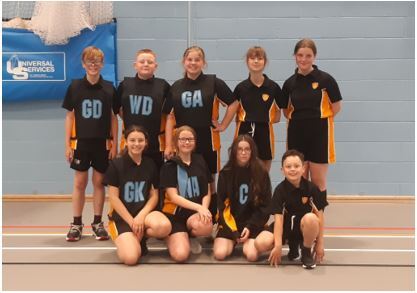 Romilly-Mae B is an accomplished horse rider and regularly takes part in competitions at equestrian centres in Bexley. In her latest show jumping competition she won a second place rosette which is especially exciting as it was the first competition Romilly-Mae took part in with her new pony, Jackson – who she has trained herself! Well done Romilly-Mae (and Jackson!)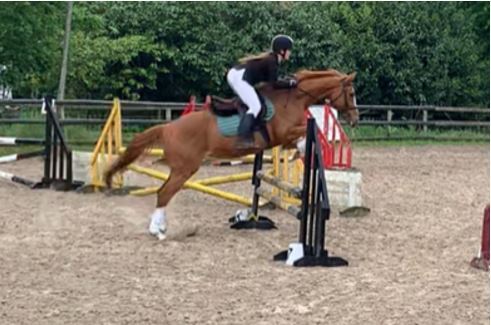 Please join me in congratulating Year 7 students Harry w, Zachary H, Lennon B and Connor D who with the rest of their football team at Halls AFC Under 12's fought to retain their title of shield winners from 2021. They went 1-0 up before half time, but in the second half found themselves 3-1 down! They had 8 minutes to get 2 goals to have a chance of penalties. Amazingly, Lennon and one other in the team scored taking the team to the penalty knockouts. After a tough penalty shootout, they won their shield 6-5.
We as are so proud of them, they have won matches against some really hard teams but their dedication to training has paid off and now become shield winners of 2022!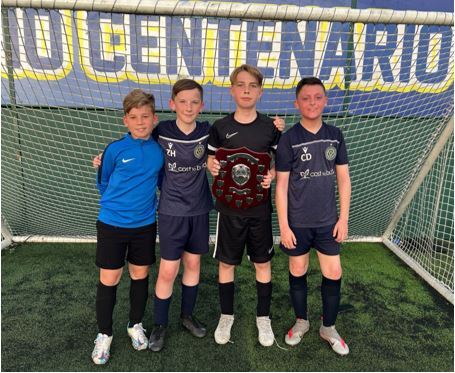 Play Place has asked to share details of their new Stone Youth Club evening session at Stone Baptist church for young people 8+.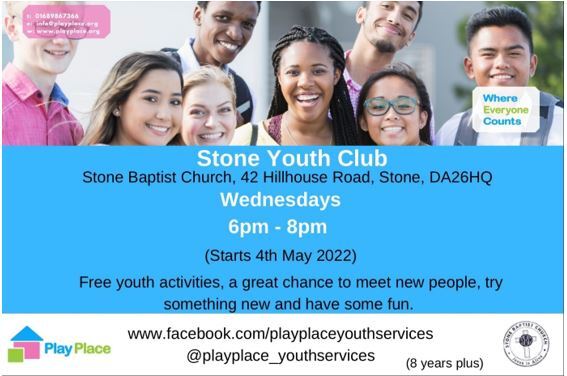 I hope you all have a relaxing half term!
Best wishes,
Gavin Barnett
Head Teacher