Welcome from the CEO of Endeavour MAT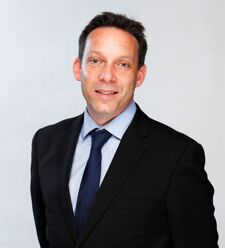 Our Vision
'A shared purpose to work together to support the young people in all of our schools to lead successful lives'
At Endeavour MAT, we celebrate the differences between our schools and want them all to continue to improve. Exam results are important, but we go further, helping our students, staff and schools to thrive and to be remarkable. Our culture of working together means that we can achieve more collectively that we could alone, aiming to nurture a balance between autonomy and collaboration.
We actively embrace the challenges we face, and do so with humility, acknowledging that there are always ways in which we can get better. This allows us to work creatively, looking for ways in which we can learn, within and beyond education. Our destination driven focus applies as much to our community of students as it does to our schools and our people.
When the time comes, we want our students to be able to grasp their future with both hands, confidently able to play a full and active role in society and aware of the impact their decisions and actions can have. We strive to ensure students to leave school well qualified and with the skills and experiences that will enable them to pave their own way in life. We want our curriculum, teaching and learning and co-curricular programme to be exemplary as we prepare our students to lead successful lives.
We believe in a collaborative approach with other non-Trust schools and are keen to work with non-selective and selective schools and across educational phases. Local businesses are already committed to supporting the Trust in co-creating experiences to provide an authentic insight into the world of work. We would like to build links with even more local businesses to support students as they consider their career choices. So please do get in touch and arrange to come and talk with us.
Charlie Guthrie, Chief Executive Officer