Blog week ending 29th April
Posted on: 29/04/2022
Our new school canteen has made a huge, and positive impact on school life providing a bright, spacious area for students to dine together. Our kitchen staff offer delicious breakfast options which are served from 8am as well as snacks at break and a range of lunchtime main meals and 'grab and go' sandwiches and snack items. Our new menus can be viewed by clicking here. Our kitchen has been inspected and our food and hygiene certificate rated as 5*.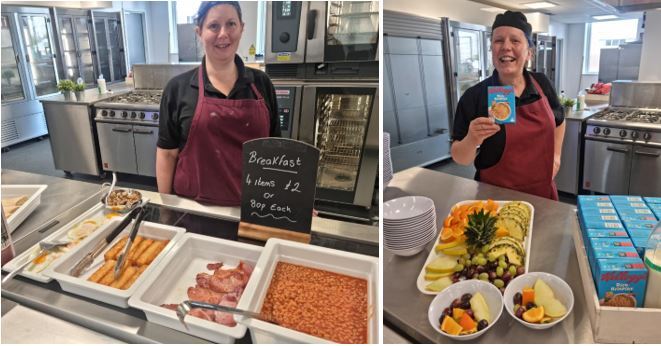 The Kent Tigers basketball coaches delivered their first training sessions this week. This after school club is open to all students, and is a fantastic opportunity to try out a new sport and learn new skills. The Kent Tigers are undefeated in their league and are charismatic and talented coaches. The Tigers are offering free sessions after school on both Mondays and Wednesdays – I would encourage students to come along and give it a go, it's great fun!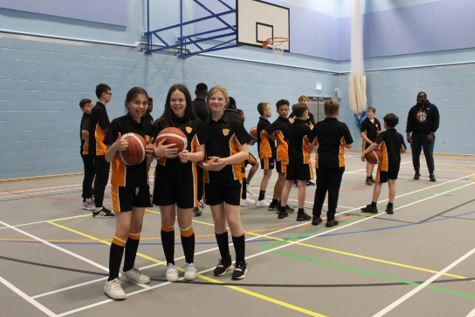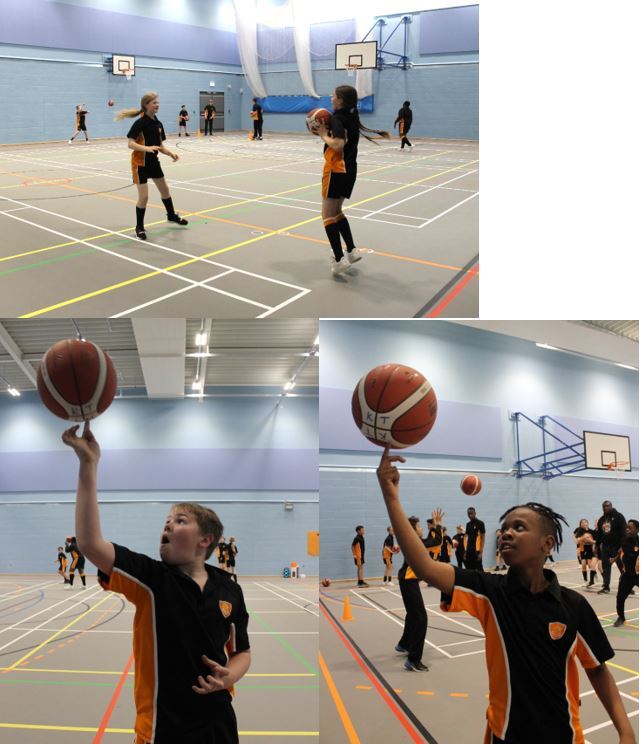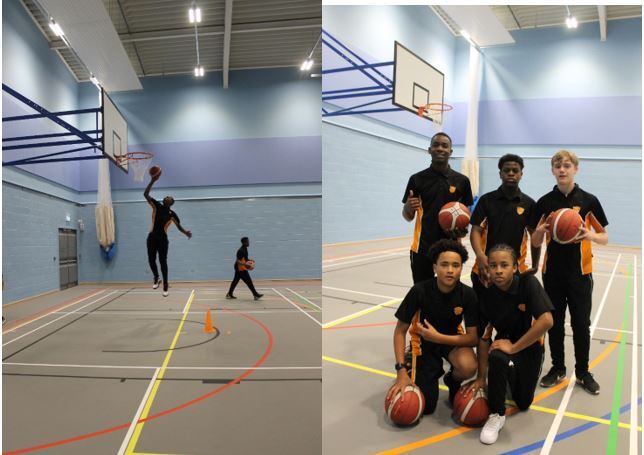 Our Year 8 Spanish students have been brushing up on their conjugation ahead of their assessments next week! Conjugated verbs change dependent upon who and when the action is taking place. Excellent levels of engagement with students demonstrating great language skills!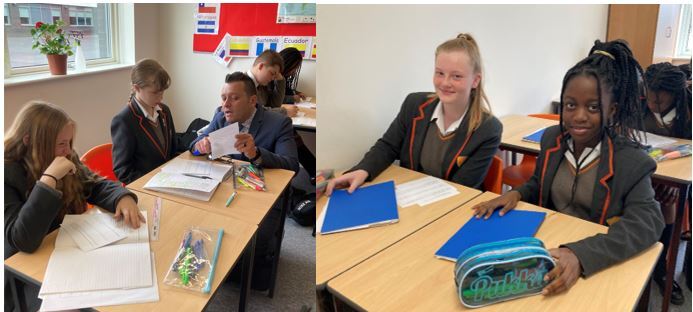 Our Drama students have been using the lighting system in the new studio as inspiration for creating colour-themed images or 'freeze-frames' using their bodies with no movement! In the below image student groups combined to represents a grass meadow!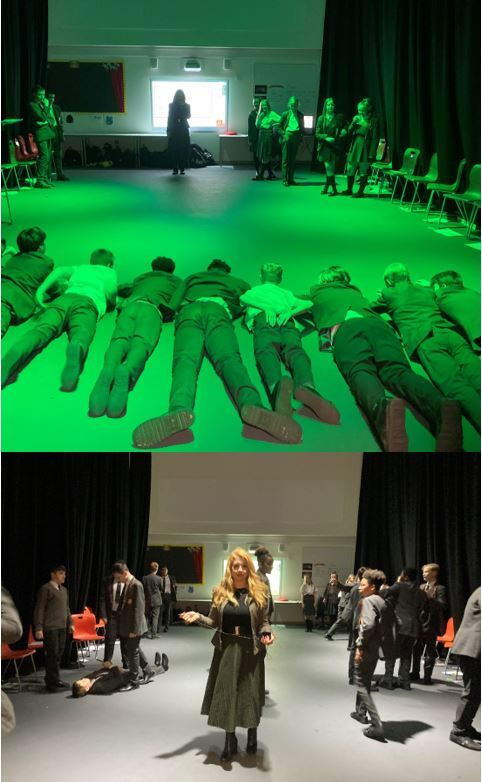 The Play Bus is back! Coming along after school on Wednesdays for archery, tennis, scooters, computer games and board games and more!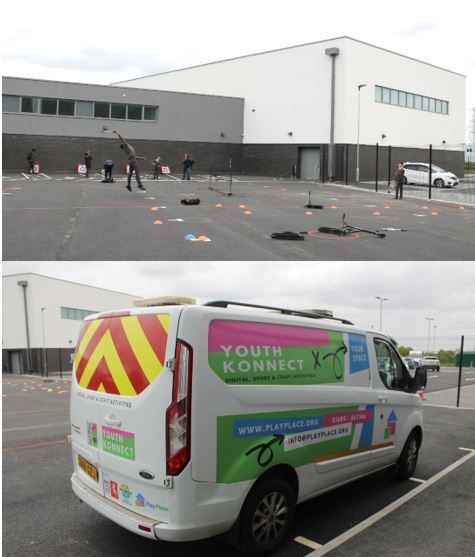 The SEN team are setting up a sensory room in the Base for students who have sensory needs and are looking for donations!
If you have any of the following you would be willing to donate, we would be extremely grateful:
Small bean bags
Larva lamps
Twinkle lights
Fiddle toys
Sensory play mats
Ribbons
Ball pit balls
Fabrics (different textures)
Examples of sensory rooms:

One of my colleagues shared HotUKDeals website with me as they have quite a few money-saving tips including the below broadband offer which some of you might find useful.
Broadband Social Tariffs For People On Universal Credit (And certain legacy benefits) With Best Deals Available - hotukdeals
Forthcoming;
PTFA School Event. Date for your diaries! On 21st May a brave group of parents and staff are coming together as a community to take on the challenge of the 5K inflatable course at Brands Hatch and to fundraise for the PTFA. Teachers joining us on the day, include Mr Barnett, Mrs Artmann, Dr El-Damanawi, Miss Haynes, Ms Deacon, Mrs Schofield, Ms Odumosu, Mr Uddin + more (tbc)! Please show your support by making a donation via our 'Go Fund Me page' - click here to donate
You can come along and cheer us on (or take part yourselves!) Spectator entry is free but there is a £5 parking fee.
It takes a community to raise a child. At the PTFA, parents/carers, teachers and friends of the school work together to help make a difference to students' educational experience. Our students and children deserve the very best. Whether it is helping to pay for essentials or extras, every penny directly benefits our children.
With the new site comes new opportunities we can support - spaces for events to bring our school community together, clubs for students, a fully stocked and interesting library, gardening and pond spaces to be developed! We see the potential and we want to work together to make it happen. All the money raised goes to the PTFA and goes towards providing for the school, and, in consultation with staff, parents/carers have a say in where and how the money is spent.
If you would like to join us on the day and take part in the event please book a ticket on the 9:30 waveby clicking here
There are many ways you can offer your talents and be part of the conversation. If you would like to chat about how you can volunteer for the PTFA and be a force for good at Stone Lodge School – however much or little time you can spare – please get in touch. PTA@stonelodgeschool.co.uk
Be certain that your help will be greatly appreciated and will make a big difference.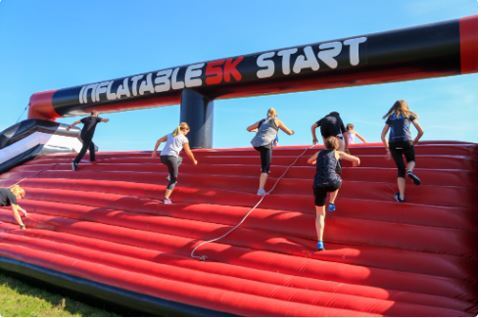 Tour of the school for current parents/carers week commencing 9th May Monday, Wednesday, Friday – 9:15am – 10am. A letter has been sent home providing further details.
Best wishes,
Gavin Barnett
Head Teacher