Blog week ending 22nd April
Posted on: 22/04/2022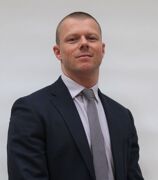 We're in! The excitement was palpable as we all gathered for our first day in our fabulous new school building. Having looked forward to this day (for quite some time!) I couldn't have been more thrilled with the students' reaction or more proud of the manner in which they seemlessly adapted to their new surroundings. All students received tours to introduce the new facilities and the endless opportunities for enhanced learning and fun activities they will provide. There was a collective 'wow!' as students explored the new drama studio, sports hall, canteen and outdoor spaces and a volley of requests for new clubs to make sure they got to take full advantage of every aspect of the school.
As amazing as our expensive new building is, it is our school community with its strong sense of identity and aspiration for the future that holds the greatest value – it's what defines and unites us and I am incredibly proud to be the Head Teacher of Stone Lodge and to be part of such an inspiring school community. In the coming months we will be working with students and staff to create new displays and artworks, collectively making our 'stamp' on our new home, to reflect our identity and our hopes and plans for the future.
We are looking forward to inviting all of our families to come and visit our new school and to see it in action! Tour dates have been scheduled for week commencing 9th May and more details will be sent home via email.
After school and lunchtime clubs are an important part of student development and give students a huge range of activities to discover new talents and interests. The new timetable is as below .. and there will be even more clubs added later in the term. Students should speak with the teacher running the club or simply turn up on the day to find out more!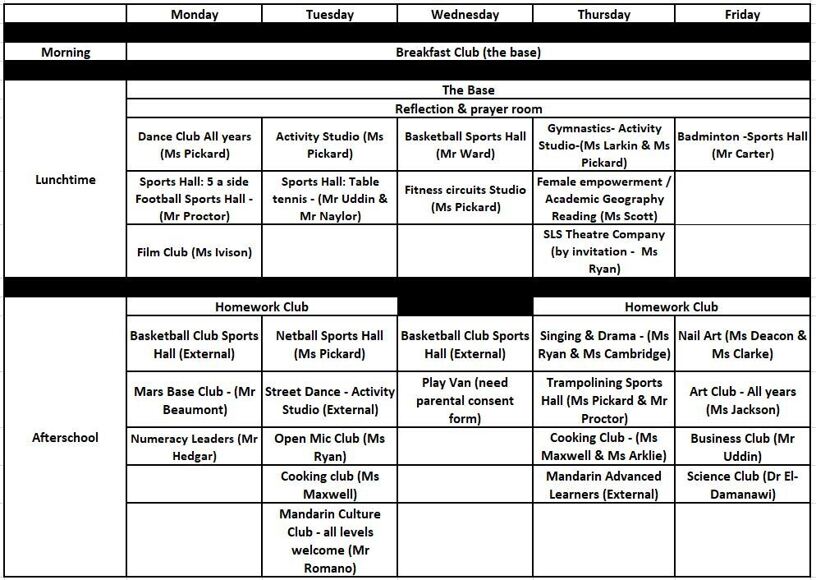 Myself and Mr Naylor delivered a 'welcome' assembly to each year group to showcase the new facilities and provide a guide to understanding the school layout.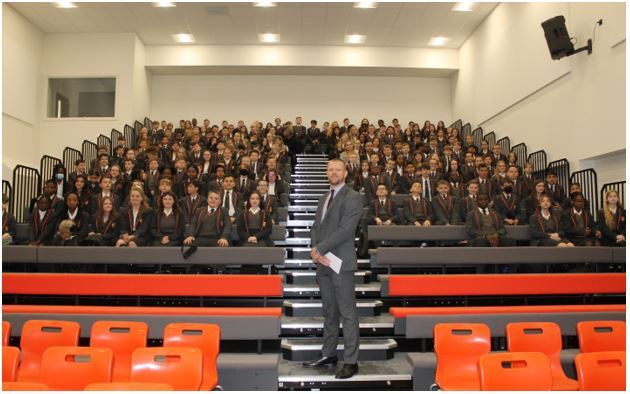 Mr Guthrie, CEO Endeavour MAT (pictured below with students) joined me in welcoming staff and students and commented "it truly is an amazing new school building, a fitting home for our wonderful Stone Lodge students providing increased opportunities for us to develop, grow and thrive"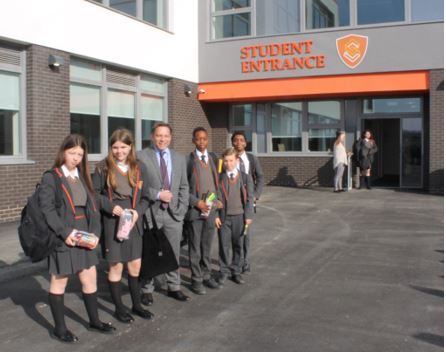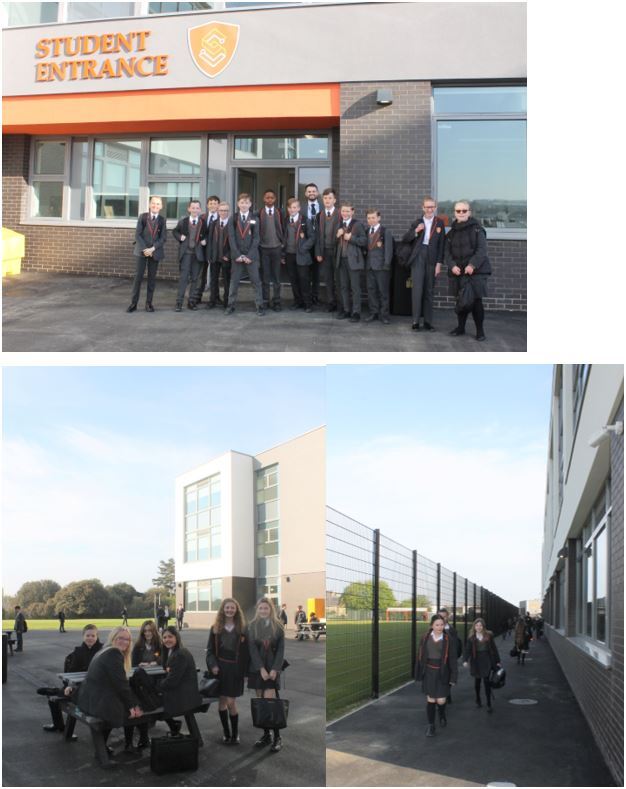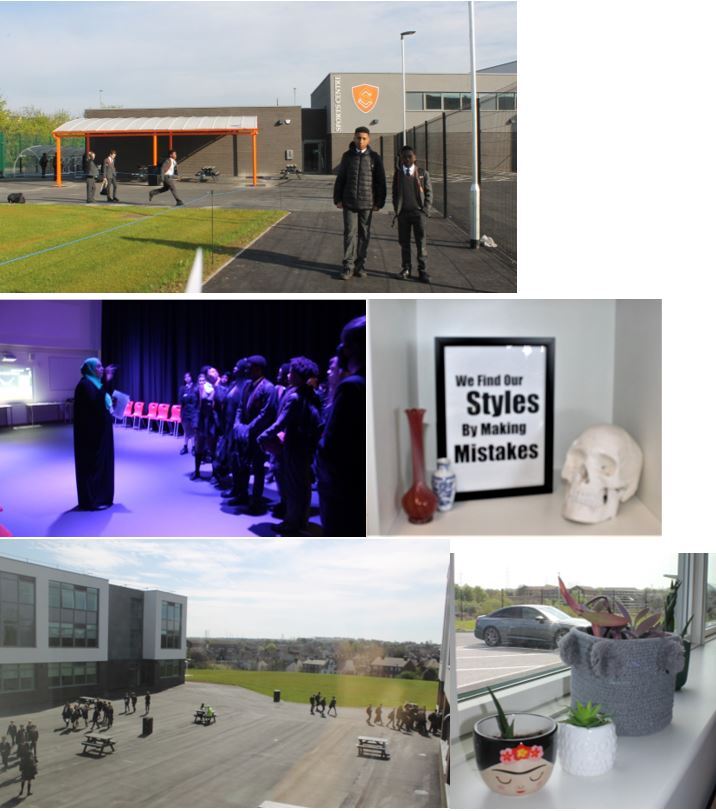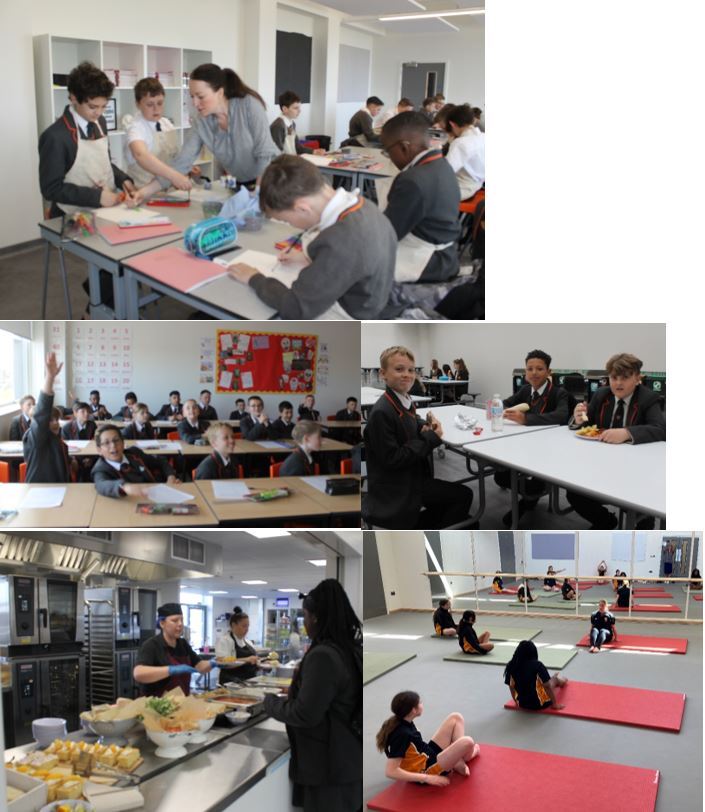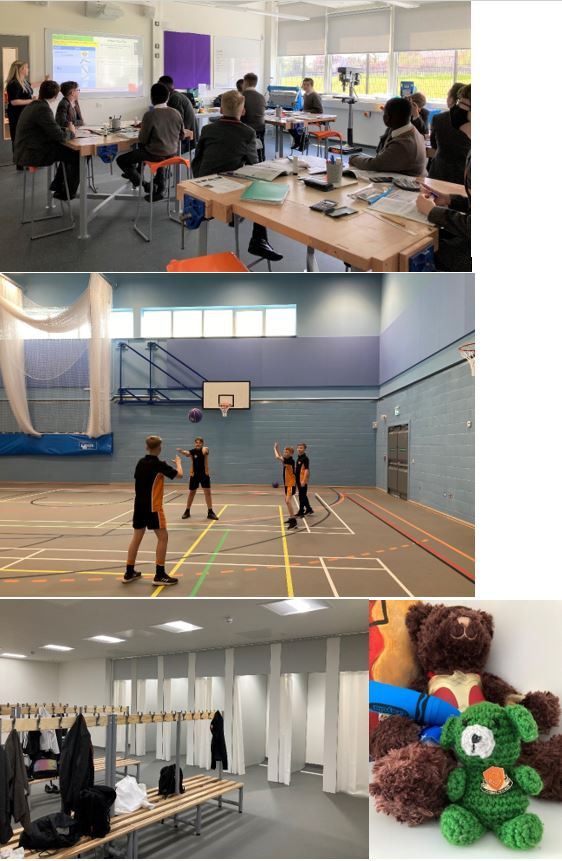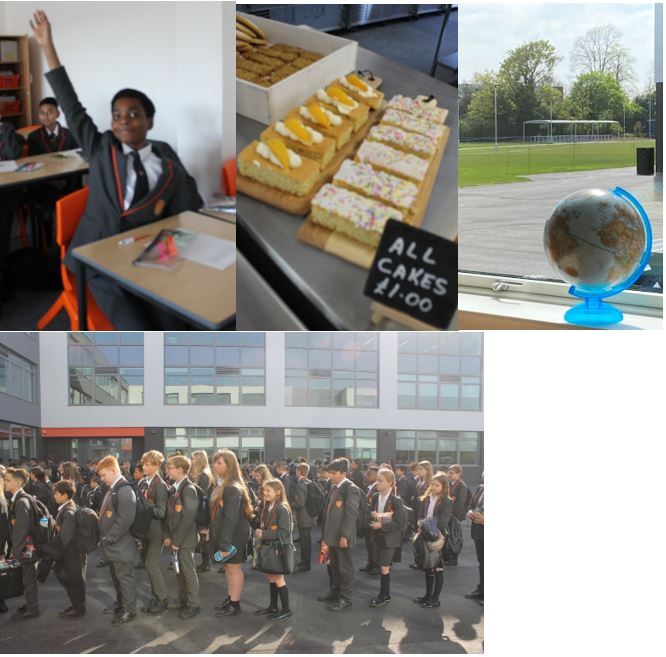 Sara Kemsley, our Chair of Governors sent us the below "welcome to your new home" message;
"On behalf of governors, I would like to thank everybody for making it possible to meet the ambitious target of an Easter 2022 move despite pandemics, global supply chain issues and ongoing absences due to Covid in all areas of employment.
The new building is a fitting tribute to your vision and high ambitions for the children and families of Stone. We all wish the staff and students ongoing successes and many years of happy collaboration with each other and with our wider community.
We cannot wait to see the building come to life in the very capable and committed hands of the Stone Lodge team."
PTFA School Event. Date for your diaries! On 21st May a brave group of parents and staff are coming together as a community to take on the challenge of the 5K inflatable course at Brands Hatch and to fundraise for the PTFA. Teachers joining us on the day, include Mr Barnett, Mrs Artmann, Dr El-Damanawi, Miss Haynes, Ms Deacon, Mrs Schofield, Ms Odumosu, Mr Uddin + more (tbc)! Please show your support by making a donation via our 'Go Fund Me page' - click here to donate
You can come along and cheer us on (or take part yourselves!) Spectator entry is free but there is a £5 parking fee.
It takes a community to raise a child. At the PTFA, parents/carers, teachers and friends of the school work together to help make a difference to students' educational experience. Our students and children deserve the very best. Whether it is helping to pay for essentials or extras, every penny directly benefits our children.
With the new site comes new opportunities we can support - spaces for events to bring our school community together, clubs for students, a fully stocked and interesting library, gardening and pond spaces to be developed! We see the potential and we want to work together to make it happen. All the money raised goes to the PTFA and goes towards providing for the school, and, in consultation with staff, parents/carers have a say in where and how the money is spent.
If you would like to join us on the day and take part in the event please book a ticket on the 9:30 waveby clicking here
There are many ways you can offer your talents and be part of the conversation. If you would like to chat about how you can volunteer for the PTFA and be a force for good at Stone Lodge School – however much or little time you can spare – please get in touch. PTA@stonelodgeschool.co.uk
Be certain that your help will be greatly appreciated and will make a big difference.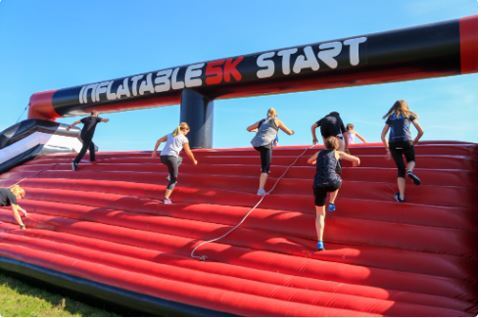 Best wishes,
Gavin Barnett
Head Teacher