Blog week ending 1st April
Posted on: 01/04/2022
Whole School LBC Day (Learning Beyond the Classroom). This week we were delighted to be able to benefit from the many social and educational opportunities that school trips can provide. Each of our Year groups enjoyed a bespoke trip, each with a stimulating itinerary of activities and experiences. I'd like to personally thank everyone for being such exemplary ambassadors for Stone Lodge School at each of our trip locations; the feed-back has been incredibly positive with comments on our enthusiastic, engaging and respectful students.
Year 7 - Science Museum. This trip brought students' scientific studies to life and provide countless hands-on interactive exhibits to fuel their scientific exploration and discovery! A wonderful day that served to bring science to life and to give a flavour of the vast range of opportunities for study and career paths that is can provide.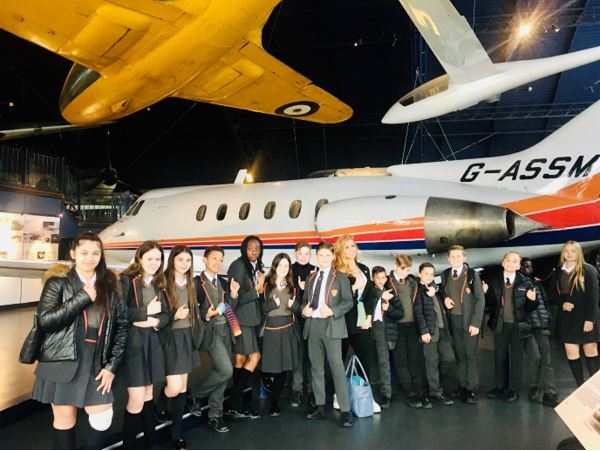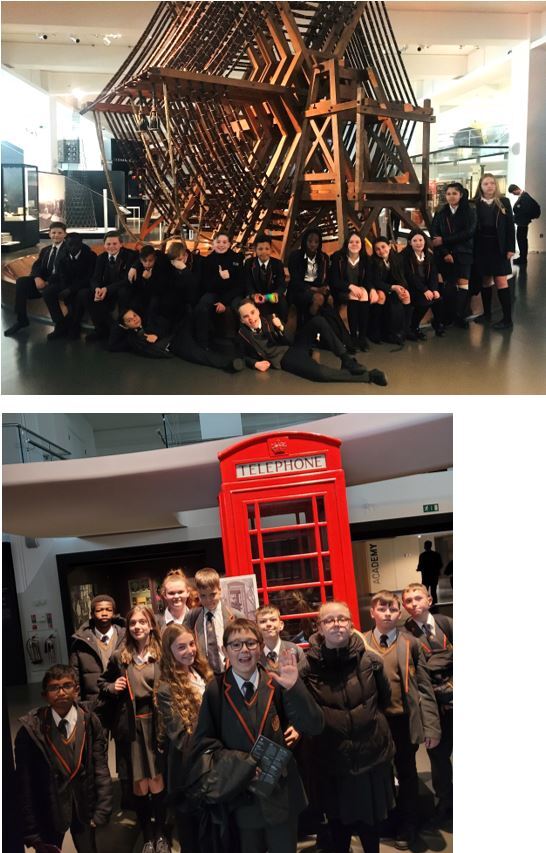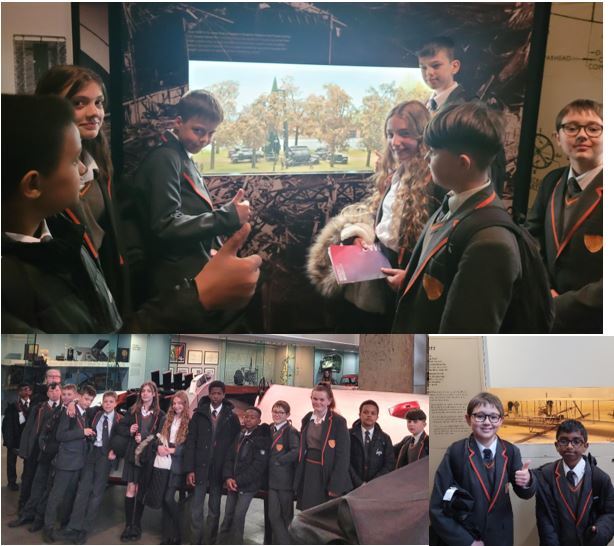 Year 8 – Trosley Country Park. A beautiful park that includes natural features to explore! Students learned survival skills including shelter building, fire making (extremely useful on such a cold and snowy day!) and orienteering. Students embraced all activities … and as it transpires are quite the budding Bear Grylls!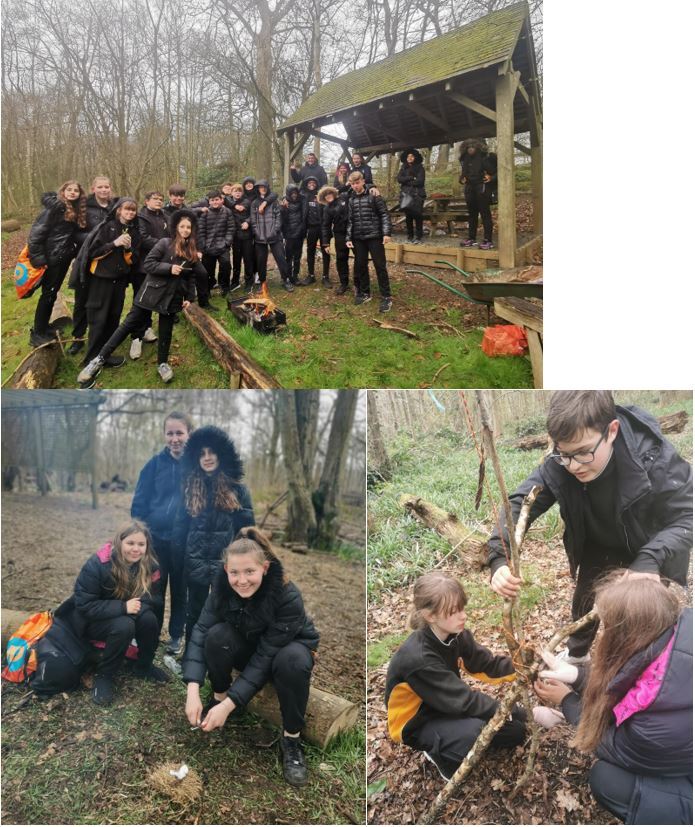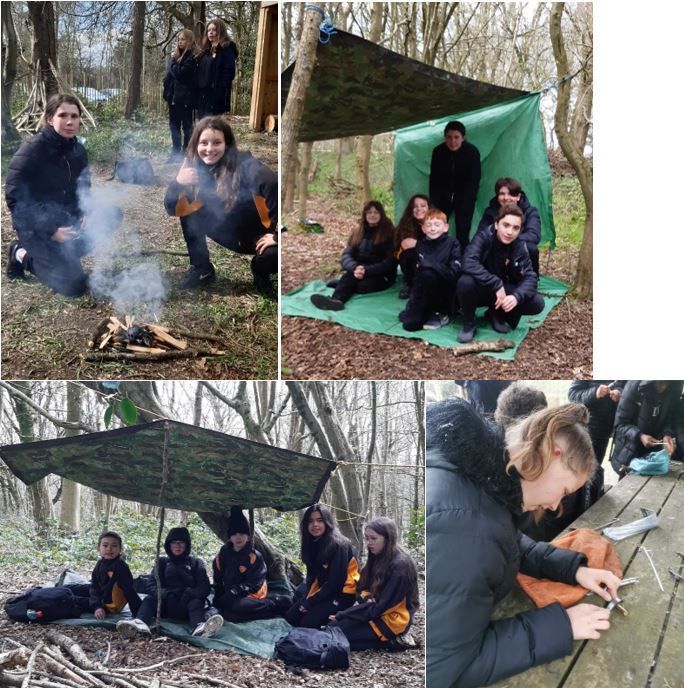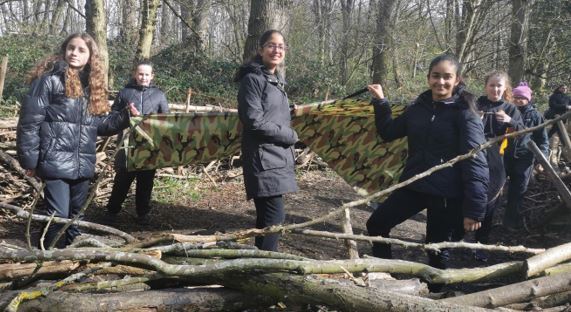 Year 9 visited Leeds Castle. History and Tourism Trip. Students explored the Historic castle site, understanding he strategic location and function of the building and its surrounding battlements and features as well as understanding the current use and role of the castle for the local community. The famous maze was a particular highlight … and for some, quite the challenge! We experienced every kind of weather (mostly snow to be fair!) but everyone maintained their sense of humour .. and sense of adventure!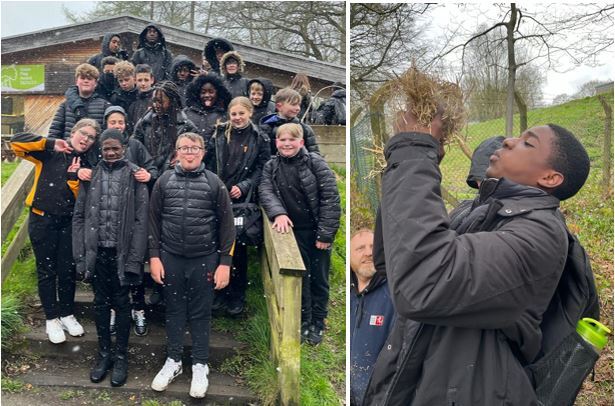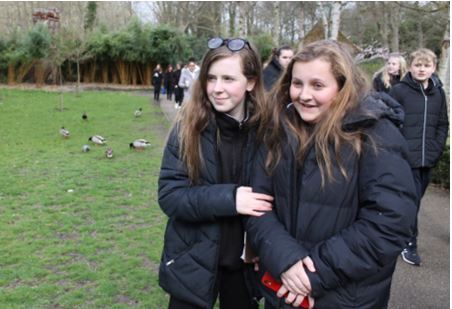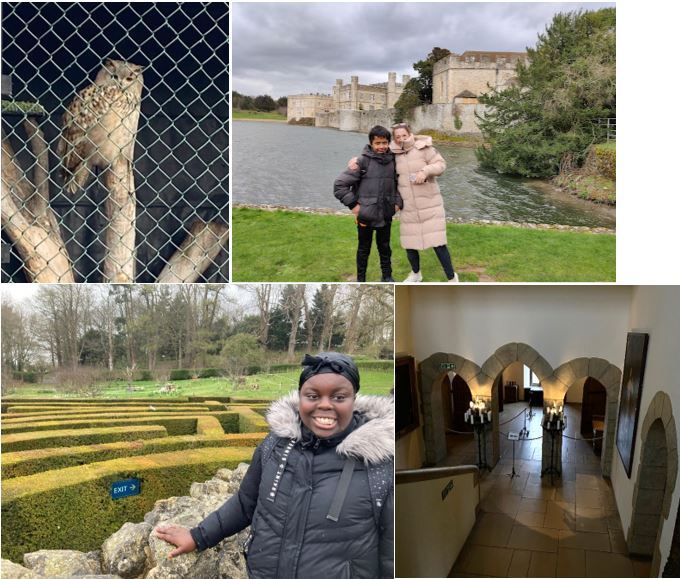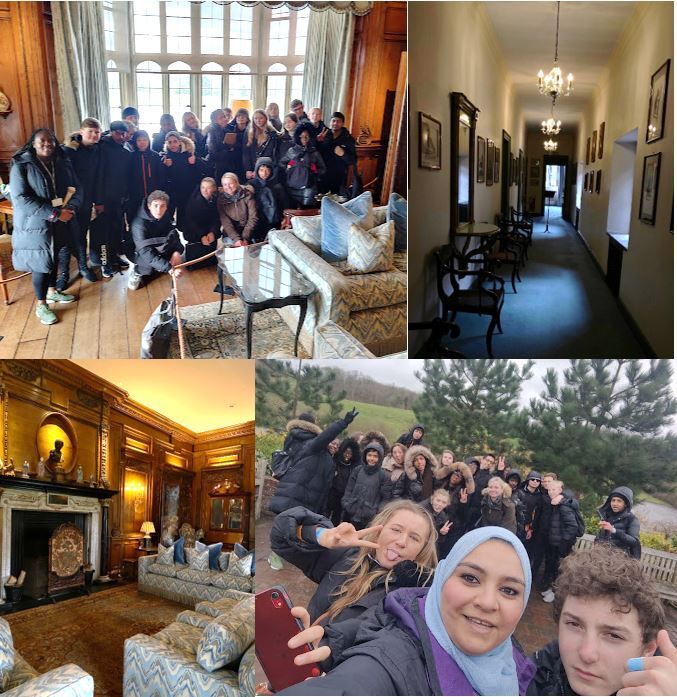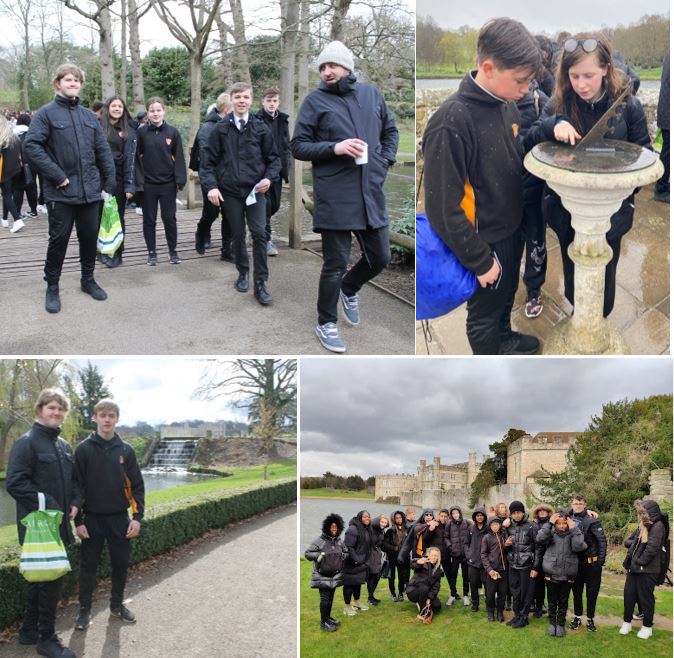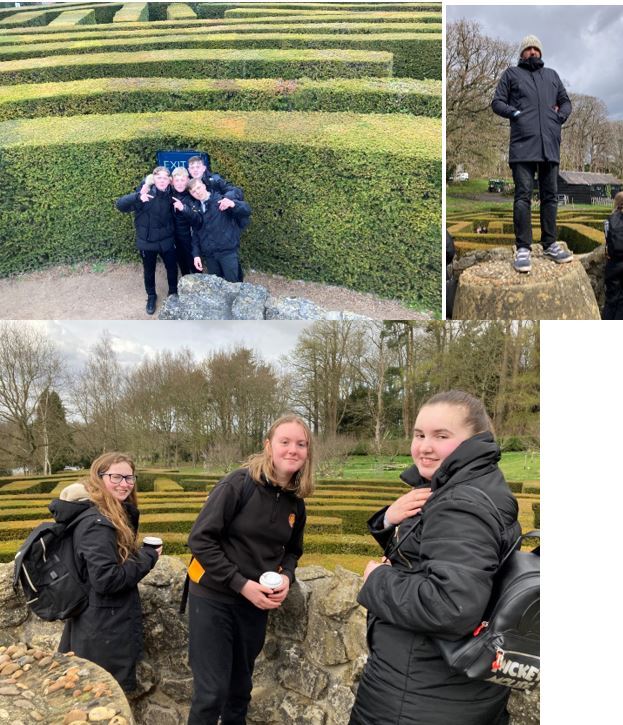 Match Report by Mr Proctor! It was a hazy Tuesday evening at the Dartford valley stadium. The Year 8 Football team were ready for their semi-final match in the Dartford District Cup. The crowd comprised over 100 fans for this very special occasion. This wasn't any ordinary semi-final - this was an "El MATico" - An Endeavour MAT Derby between Stone Lodge School and Wilmington Grammar School for Boys.
The game started off with an even amount of possession between the schools. A constant battle in central midfield with both teams trying to control the game. The tempo was high with both teams defending and attacking with great intensity. It wasn't until the 20th minute when the game started to settle and Stone Lodge School started to string a variety of passes together causing havoc for Wilmington's defence - similar to Barcelona in their prime against Real Madrid - the original 'El Clásico'
A good few chances in good spells for Stone Lodge school woke up the home crowd who couldn't be kept quiet all night. The roar from the crowd on some chances was so loud it could definitely be heard from Wilmington - Mr Carter even ran from the staff room to see what was happening! Mr Proctor's personal favourite was the "Super Mr Proctor" chant constantly on recycle from the fans on the side-line every time Stone Lodge played some fantastic football.
After a thrilling and intense 35 minutes, the referee blew the whistle for half time - Stone Lodge school 0-0 Wilmington Grammar School for Boys.
After a team talk and a break for both teams the whistle blew for the start of the second half. Early into the second half, Billy W combined with Archie O who played a defence splitting pass like prime Figo to play Joshua D through on goal. A great first touch towards goal saw Josh 1v1 with the keeper who superbly placed the ball into the far corner of the goal. The Stone Lodge supporters erupted with a huge cheer as we took a 1-0 lead but the job was far from over.
Wilmington Grammar had a few good chances in the 2nd half with a great outstretched save from goalkeeper Sam similar to those Match of the Day replays you see to keep Stone Lodge in the game. The game continued to be back and forth with close attempts by both teams and some great saves by the Wilmington Grammar goalkeeper. It wasn't until the 60th minute when Wilmington had a shot on goal which flew over the goalkeepers head. 1-1 with 10 minutes to play. The game continued to be a thrilling affair with a goal line save by Sam and a last second attempt by Pharell O whistling by the far post which saw the game drawn to a close and penalties to decide the winner.
The crowd were silent with anticipation as Captain George B won the coin toss and decided for Stone Lodge to take first. After a superb penalty sending the goalkeeper the wrong way and a save by Sam, Stone Lodge led 1-0. Again, the job was far from over. The penalties continued with huge roars from the crowd, similar to those experienced in the 2020 Euros after every penalty scored. A great penalty save by Wilmington Grammar and three penalties slotted for each team saw both teams 4-4 after the initial 5 penalties. It was time for sudden death. Pharell O stepped up and scored his penalty to the left-hand side of the goal which was followed by Wilmington Grammar also scoring their penalty. Connor Y stepped up and slotted his penalty into the bottom right hand corner. Mr Proctor and the team stood on the halfway line in tense anticipation with the crowd completely silent. Mr Barnett stood in the mist of the crowd watching with Mr Guthrie (our Endeavour MAT CEO), Mr Naylor and plenty of other staff all gripped by the intensity of the moment. A Wilmington Grammar player stepped up and missed his penalty. Stone Lodge players and the crowd erupted like a firework as Stone Lodge knew it was sealed – we were through to the final winning 7-6 on penalties. The atmosphere and celebrations were incredible lasting way beyond the final whistle.
We would like to thank Wilmington Grammar for a great game of football and look forward to welcoming them back for another "El MATico" in the near future.
Huge congratulations to Stone Lodge School Year 8's and Mr Proctor for their hard work and brilliant performances on reaching the Dartford District Cup Final! We look forward to seeing you all at the final!
Year 7 were introduced to the Kent Tigers Basketball Club. The general manager, senior coach, player and the mascot joined the assembly to introduce themselves and their club. They also told the Year 7s about the new after school Basketball club that they will be leading for Stone Lodge School after the Easter break. It was great to hear about how the club started and see passion the players have. The Kent Tigers cannot wait to work with students at Stone Lodge to create talented basketball players. The club will be open to all students. Further details will be available next Term.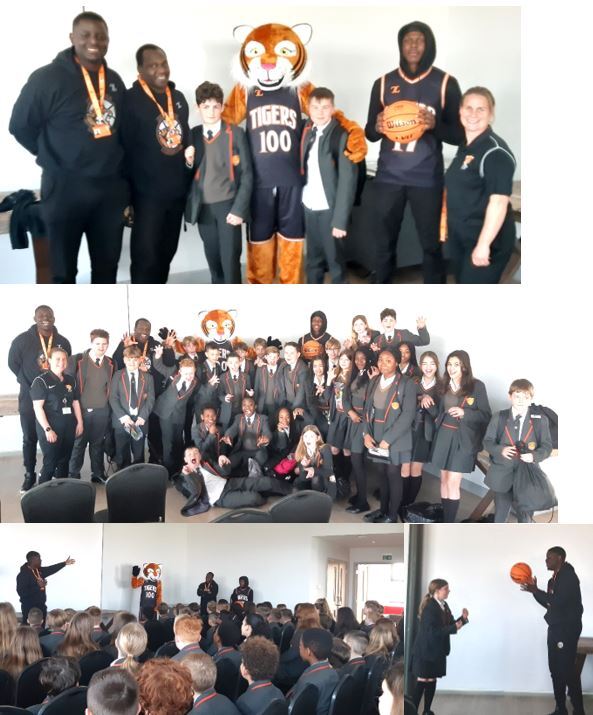 We would like to wish all of our families a wonderful and enjoyable time with friends and family, and to those of faith, who will be marking Easter Holy week, Ramadan and Passover we wish you a blessed and joyous time.
We will welcome all students back to our new school building on Wednesday the 20th April.
Best wishes,
Gavin Barnett
Head Teacher