Blog week ending 13th May
Posted on: 12/05/2022
This week a photographer visited us to take some new school photos to be included on our website to mark our move into our new building. I'd like to thank all student (and staff!) models, who were incredibly professional throughout with the photographer commenting on how impressed she was by our mature, confident and welcoming students. I'm really looking forward to sharing the new images with you all. In the meantime, the photographer has provided a 'sneak peek', with the below sample shots.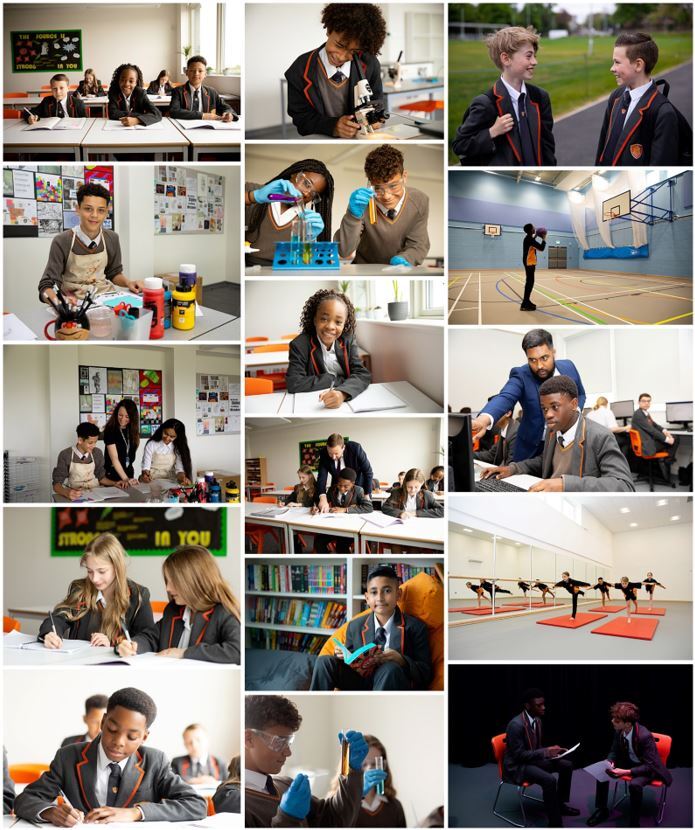 Mr Uddin's budding Computer Scientists spent this week focussing on the different inputs and outputs of a computer, with a focus on hardware. They also had a competition to see which pair could successfully rebuild a computer the fastest – impressive work!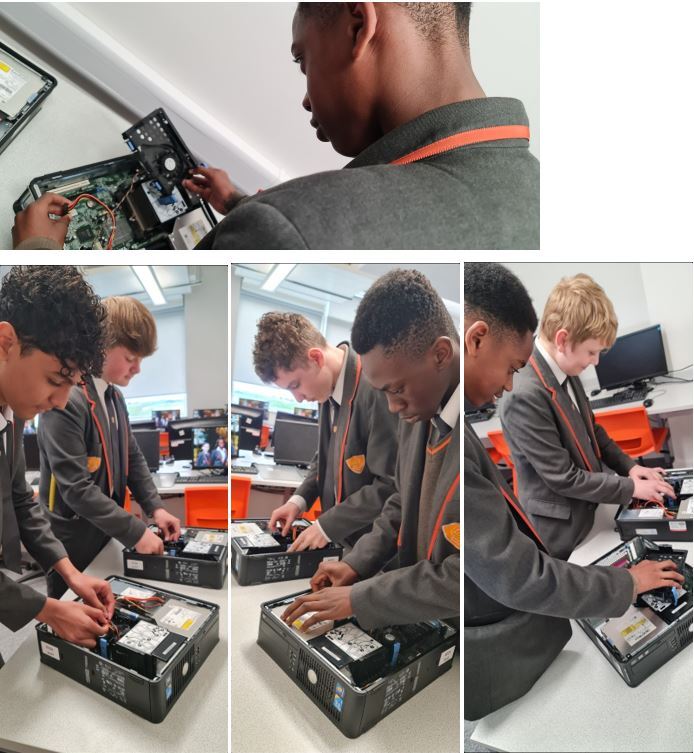 Miss Arklie's Engineering students have started work on the design and construction of desk tidies. In this lesson students have been cutting out the pieces of their design and filing and sanding the edges to ensure a smooth finish.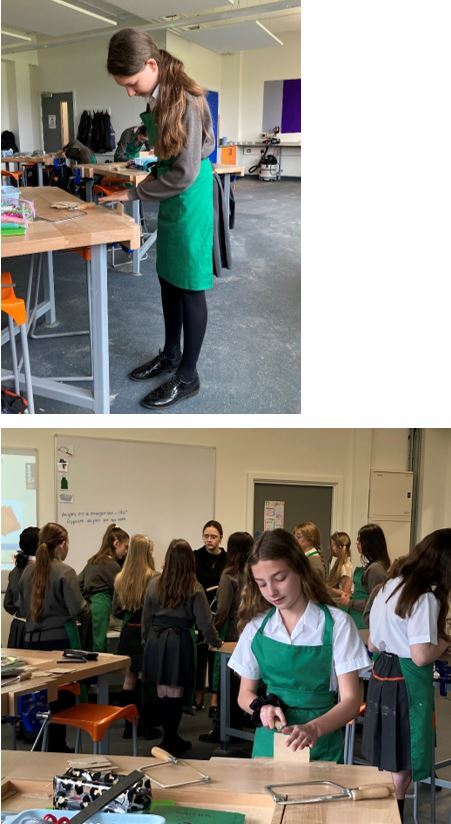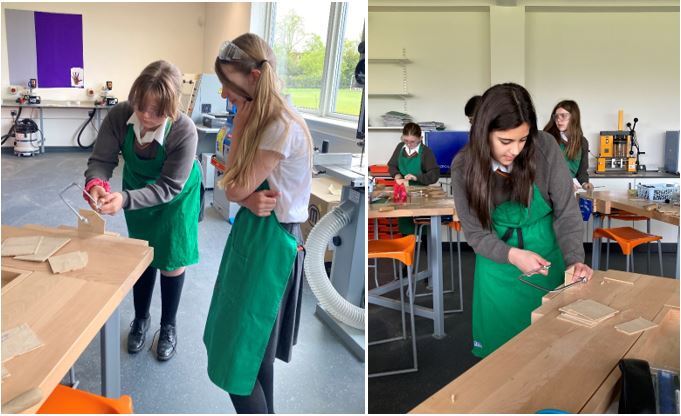 Mr Proctor's Year 9 PE students have been showcasing their learned basketball techniques in this end of topic lesson. Great game-play on show demonstrating dribbling, shooting and passing – excellent work!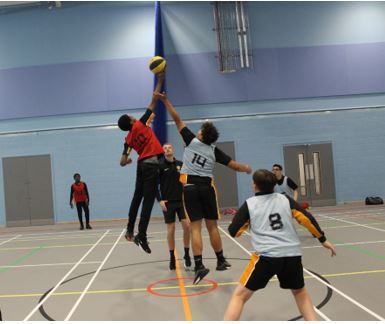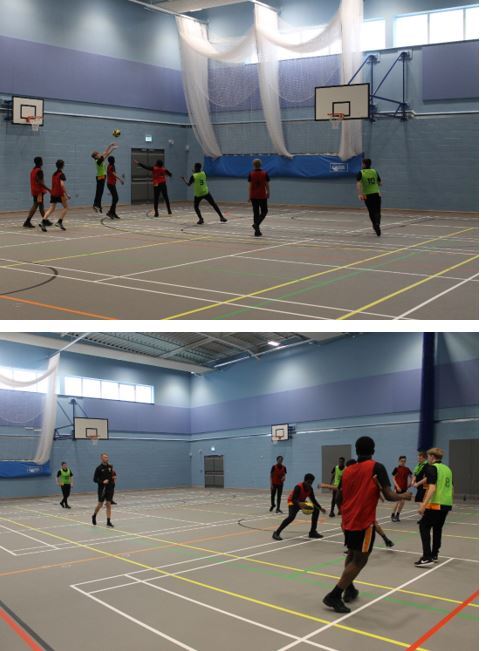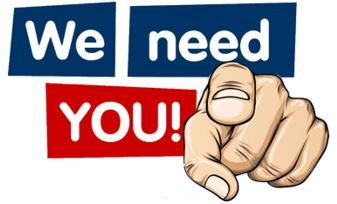 Our Year 8 football team have been working hard and playing lots of matches to progress their way through the Dartford District League Cup. They were undefeated, winning all league games and edged a close semi-final win on penalties vs Wilmington Grammar School for Boys in a match that had a great atmosphere!
As a result, the Year 8 team are through to the CUP FINAL on Wednesday 18th May - 16:45 Kick-off.
The game will be played at Punjab United first team football pitch at Elite venue, Gravesend, Kent, DA12 5ND
It would be great for as many parents, carers, students and staff as possible to support the Year 8s at the game which will be memorable occasion for us all! EVERYONE IS INVITED!
Mrs Jackson's Year 8 artists are working on their self-portraits. In this lesson they are perfecting tonal highlights and shading, building layers to create a realistic finish. Students are planning the background of their portrait to reflect their future selves, to feature elements of future plans or career aspirations.
Students use the online learning platform Century to help improve their English, Maths, and Science during timetabled intervention lessons. Each student works on a personalised programme of resources tailored to develop their knowledge. We then read and discuss a news article as part of our reciprocal reading, this article is often based around current affairs giving students a chance to express their own opinions.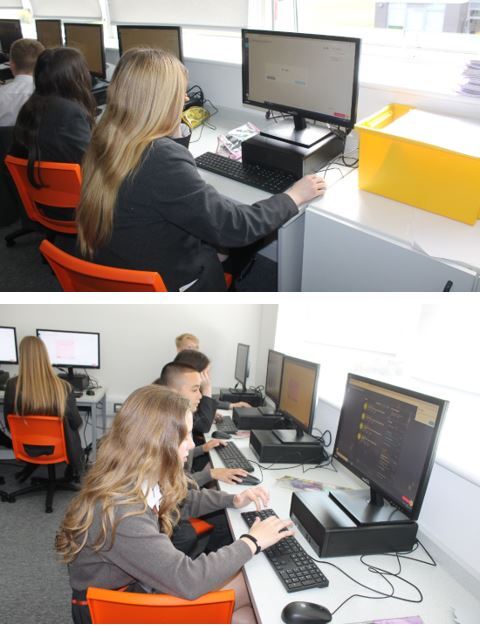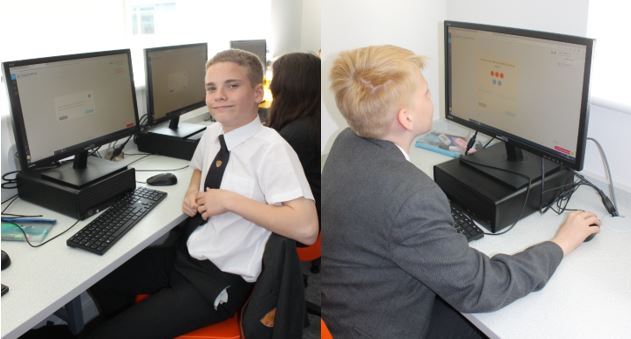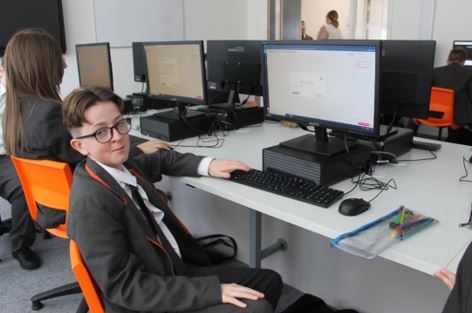 An exhausted fledgling was found and protected by Year 7 students while it regained its strength, then thankfully flew away!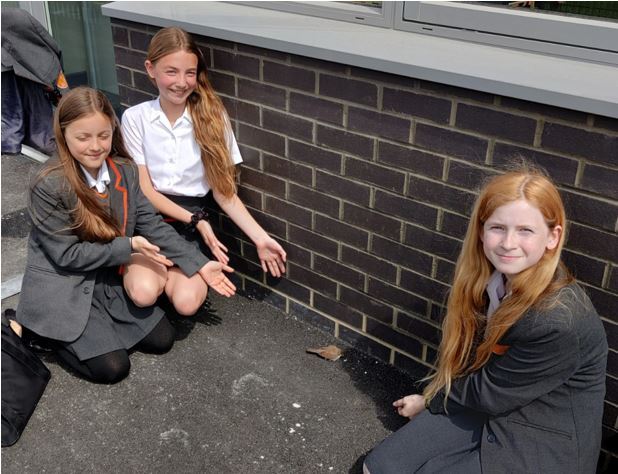 As much as we appreciate and value our wonderful new building, it was rather poignant to see our old temporary building, laid bare and craned away (below image). Our old buildings are to be passed onto new student occupants at another school whose buildings are being re-furbished.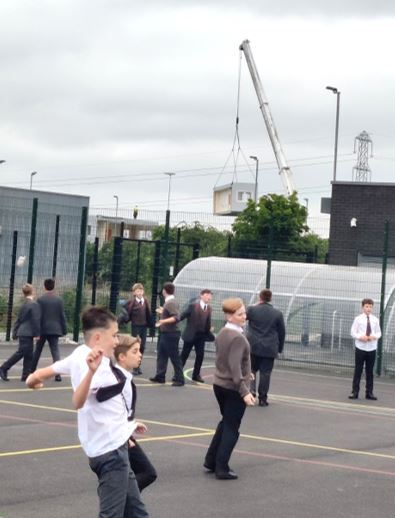 Forthcoming Events;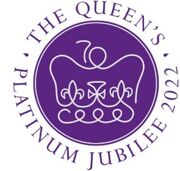 To mark The Queen's Platinum Jubilee we have planned a very special day of celebration on Friday 27th May. The day will be a non-uniform day – but you must wear clothing that is red, white and/or blue! A British style lunch will be followed by a themed lesson then for period 6 – a Stone Lodge Student Village Fete! Each stall will be run by a form and will feature games or activities of their choosing (ideas include; hook a duck, beat the goalie and soak a teacher!) To take part, there is a £2 donation to our PTFA with all monies raised being re-invested in the school.
PTFA School Event. Date for your diaries! On 21st May a brave group of parents and carers, students and staff are coming together as a community to take on the challenge of the 5K inflatable course at Brands Hatch and to fundraise for the PTFA. Teachers joining us on the day, include Mr Barnett, Mrs Artmann, Dr El-Damanawi, Miss Haynes, Ms Deacon, Mrs Schofield, Ms Odumosu, Mr Uddin + more (tbc)! Please show your support by making a donation via our 'Go Fund Me page' Fundraiser by Marwa El-damanawi : The Stone Lodge School PTFA 5K Inflatables (gofundme.com)
You can come along and cheer us on (or take part yourselves!) and there will be food and drink stalls on the day. Entry is free but there is a £5 parking fee.
It takes a community to raise a child. At the PTFA, parents, carers, teachers and friends of the school work together to help make a difference to students' educational experience. Our students and children deserve the very best. Whether it is helping to pay for essentials or extras, every penny directly benefits our children.
With the new site comes new opportunities we can support - spaces for events to bring our school community together, clubs for students, a fully stocked and interesting library, gardening and pond spaces to be developed! We see the potential and we want to work together to make it happen. All the money raised goes to the PTFA and goes towards providing for the school, and, in consultation with staff, parents and carers have a say in where and how the money is spent.
If you would like to join us on the day and take part in the event please book a ticket on the 9:30 wave by following the link below:
https://www.ukrunningevents.co.uk/events/inflatable-5k/inflatable-5k-obstacle-run-brands-hatch-kent-21st-may-2022
There are many ways you can offer your talents and be part of the conversation. If you would like to chat about how you can volunteer for the PTFA and be a force for good at Stone Lodge School – however much or little time you can spare – please get in touch. SLS PTA PTA@stonelodgeschool.co.uk
Be certain that your help will be greatly appreciated and will make a big difference.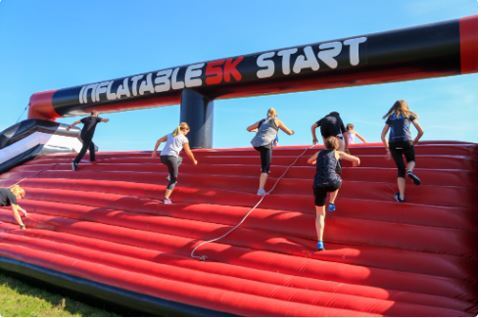 The SEN team are setting up a sensory room in the Base for students who have sensory needs and are looking for donations!
If you have any of the following you would be willing to donate, we would be extremely grateful:
Small bean bags
Larva lamps
Twinkle lights
Fiddle toys
Sensory play mats
Ribbons
Ball pit balls
Fabrics (different textures)
Examples of sensory rooms:

Best wishes,
Gavin Barnett
Head Teacher