Blog week ending 22nd January
Posted on: 22/01/2021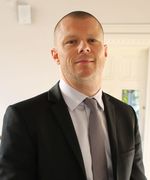 Thank you to all of our families for your continued support of Stone Lodge School, we really do appreciate every call and email we receive – I share every one with our staff. I would also like to say what a wonderful job you are doing in supporting and motivating your son/daughter with their studies. As you are aware, Assessment week will begin on Monday 25th January. Students will complete their assessments using Teams by logging into a live session just like their normal remote lessons. To support students during their assessments, teachers and teaching assistants will be present throughout the assessment to ensure all learning or technical needs are met. We have produced the below poster to help students ensure they are prepared for each online lesson and assessment.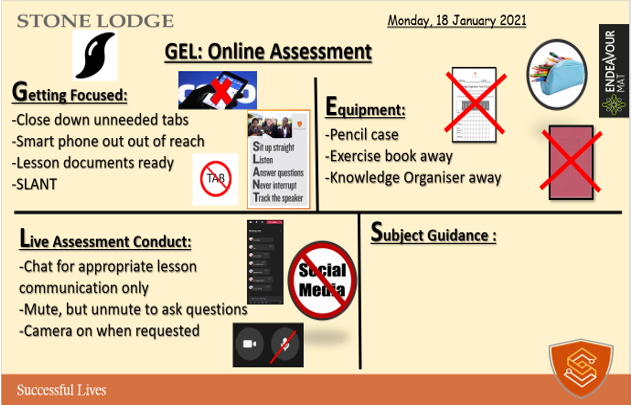 Across our school I have seen endless examples of really dynamic lessons with lots of positive and proactive contributions from our students. I, and my staff are incredibly proud of how well students are progressing with their learning and the resilience they continue to show during this prolonged period of lockdown. Teachers have submitted lots of wonderful examples of student work and great lessons, a small selection of which I have included below.
Miss Scott has shared a number of examples of the excellent Geography lessons that are taking place online. During a Y7 boys' lesson, students were contributing to an online poll regarding the primary and secondary effects of Haiti's 2010 earthquake. Miss Scott commented "I have been thoroughly impressed with the engagement and motivation of this class and it is a pleasure to teach them - fantastic participation and engagement in the chat with 25 responses to each poll question!"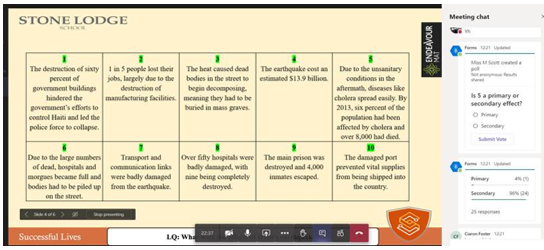 Additionally, our Year 7 students have been producing a range of impressive revision tools ahead of their assessments, including these beautiful revision clocks from Anna K, Sophie C, Chloe C and Nakshathra R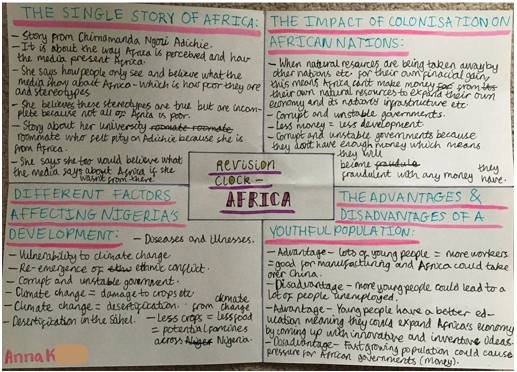 Mrs Burgess is delighted with the excellent work produced by her drama students. Each student has planned and built a wonderful diorama (a three-dimensional model). The models all depict scenes taken from books they are working on in their English lessons, for Year 7, A Monster Calls and Year 8, The Women in Black. A selection can be seen below. Well done everyone!
Oliver H, Henry R, Ricardo R, Adam B, Alice B, Carmenha C, Harleen M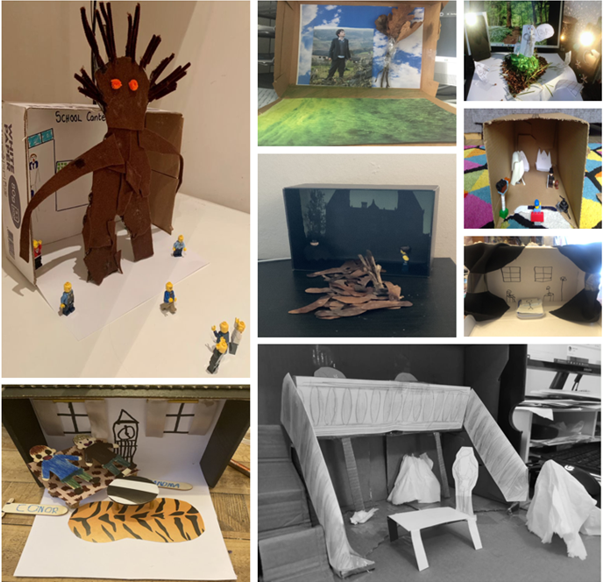 Kayla C and Bernadette E

Nakshathra R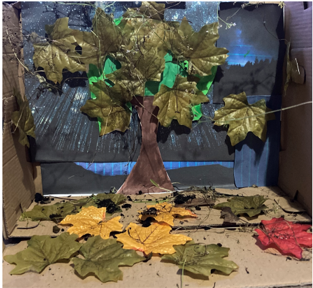 Mrs Jackman has been thrilled by the high level of student creativity across all art lessons! We have all really enjoyed seeing the amazing and accomplished artworks that students have been creating. Please do join our online afterschool club on Fridays at 3.35-4pm … everyone is welcome.
A selection of student work, across a number of topics and activities can be seen below.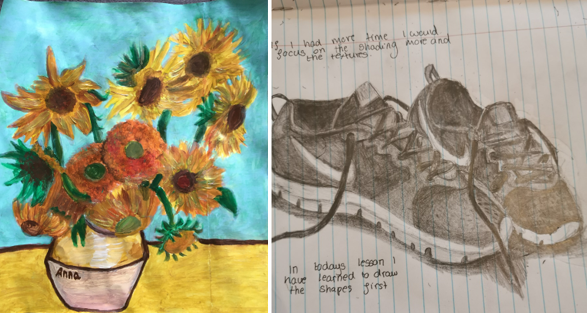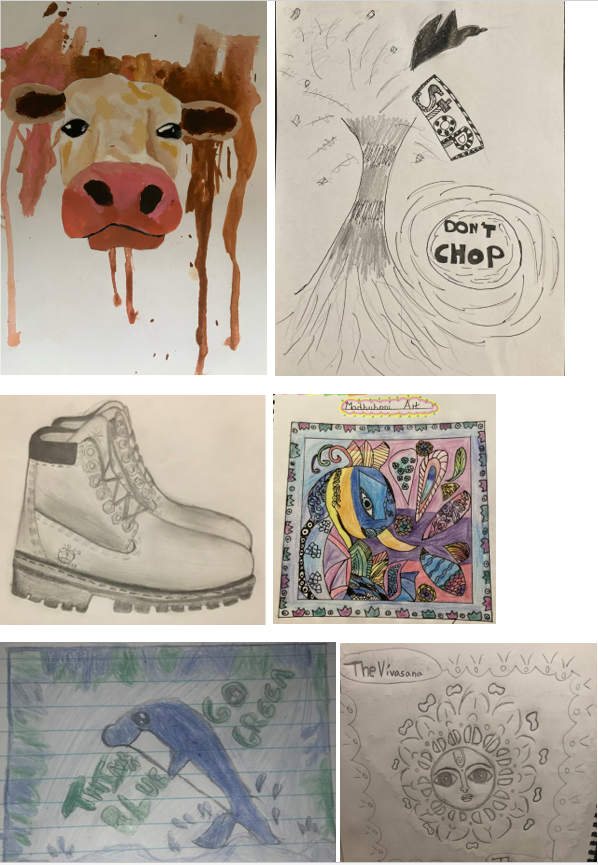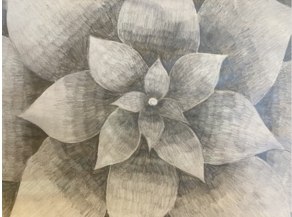 PE students have been taking part in Mr Proctor's special "I'm A Celebrity Get Me Out of Here" challenge. Submissions have been as creative as they have been informative, including the 'Dingo Dollar Challenge' where students created a human and labelled all the major muscles they have been learning about.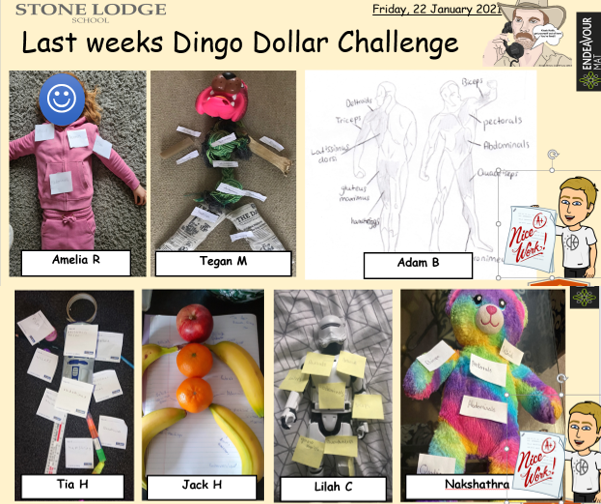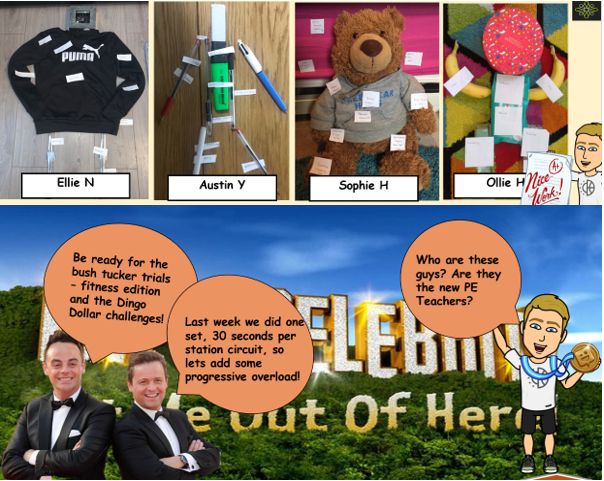 Congratulations to all students whose great work has earned them House Points and a Stone Lodge 'Well done' e-card! At the time of writing this blog, the following students had been awarded House Points this week.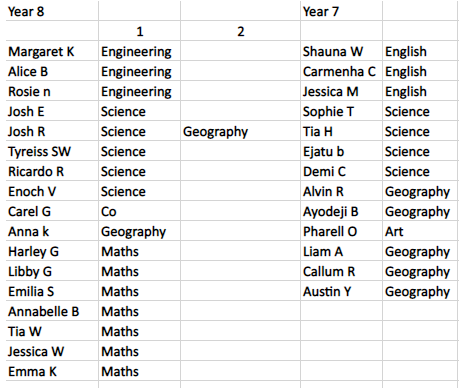 We realise that families have a number of conflicting demands on time and resource, be assured that our staff are available to support students with their lessons or offer additional support as if we were in school. If you have any questions or concerns please contact a member of our pastoral team by calling or emailing the school office.
Student Wellbeing Online Resources. The Children's Society have lots of useful hints and tips on mental resilience and some useful wellbeing activities or you could sign up to Kooth or Young Minds for further support.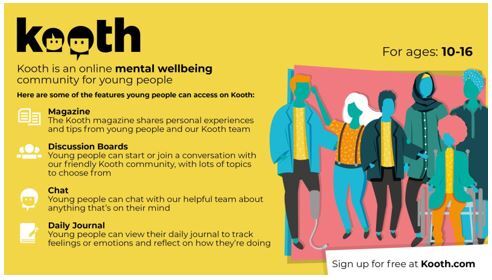 During lockdown I will be sharing a blog with you every two weeks, if there is anything you would like to submit for inclusion, please email Miss Wellcoat in the first instance gwellcoat@endeavour-mat.co.uk
Best wishes,
Gavin Barnett
Head Teacher