Blog week ending 8th January
Posted on: 08/01/2021
Dear Parents/Carers,
In line with the rest of the country we find ourselves returning to online learning. Rest assured we are doing everything within our power to make sure that lessons at home are every bit as exciting and valuable as those spent in the classroom. Over the last few months we have refined and developed our resources and methods to make sure that your child continues to receive a first class education. Our lessons are interactive and structured to allow for each student to be able to contribute and interact as well as have tasks that require independent study.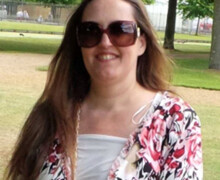 Mrs McCouaig from our Pastoral & Student Support Team is contacting families to offer additional support to students working from home and is only too aware of the many pressures on families at the moment.
"This is a trying time for everyone at the moment but I want to assure students you are all doing exceptionally well. Your interaction with the live lessons is outstanding and you should all be really proud of yourselves. Remember, we all have good days and bad days, so don't let the bad days bring you down – your determination is superb.
We are here to support you in any way you need. Please call or email us via office@stonelodgeschool.co.uk for any support or advice you may need. Thank you for the continued resillience you are showing and for the effort you are putting into your studies.
I'd also like to give a big 'thank you' to all parents and carers for the extra help you are giving to the students, this support continues to enhance their education and strengthen our Stone Lodge family" Mrs McCouaig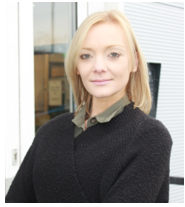 I would like to take this opportunity to introduce you to a new member of our Pastoral and Student Support Team – Miss Larkin. Hopefully you will all have the opportunity to meet her in person in the near future, but in the meantime;
"Hi, I'm Miss Larkin, I'm the new Teaching Assistant. I'm really excited to be starting at Stone Lodge and look forward to getting to know you all over the coming months"
Congratulations to all students who received Houe Points for exceptional work this week. Each student received a personalised digital "Well Done" card.
Year 7
Tobi S - IT
Kaitlin T - Art
Aleksandra H - Art
Tia H - Science
Nakshathra R - Art
Maisie T - Art
Year 8
David A - History
Joshua E - History
Oliver H - History
Emily C - Art
Anthony F - Art
Adam B x 2 - Art/Science
Ernie F - Science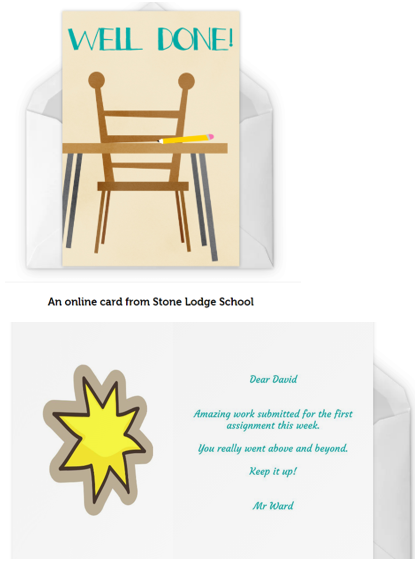 As you are aware, we are currently only open for vulnerable students and the children of critical workers. All students who attend school are joining our remote lessons as per their timetable in exactly the same manner as our students currently working from home. My staff and I have worked hard to provide exceptional online lessons, adapting teaching methods and materials to make sure that all students get the most out of their time in online lessons and we provide meaningful 'real-time' guidance and feed-back to any student questions.
Pictured below, Mrs Artmann delivering an Active Reading lesson to her Year 7 English students, reading to them from their studied text 'A Monster Calls' by Patrick Ness.
Students in lessons!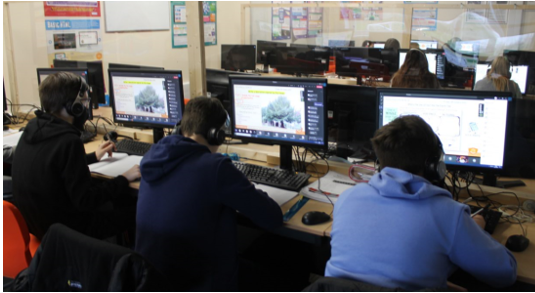 Well done to Livy who achieved recognition for answering lots of questions correctly during her Science lesson today! (pictured below) Livy commented "our online lessons are great, because the teacher is there we can ask questions and get answers straight away so we can carry on with our work"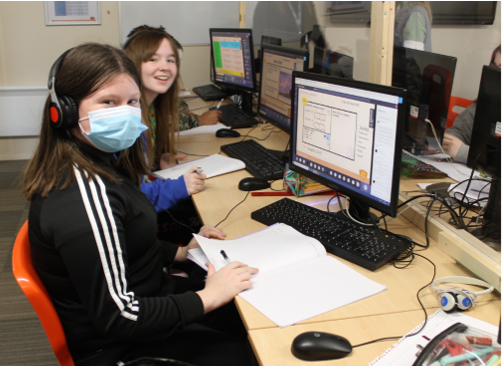 Ellison added "I get much more done during the online lessons and it's nice to be able to see my friends!"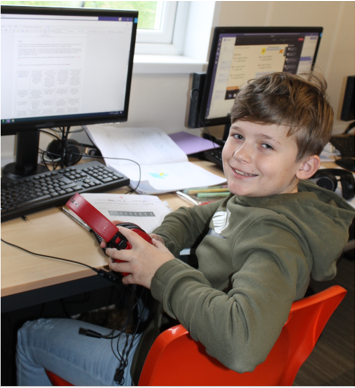 I will continue to keep you updated with any school news and government advice via letters emailed home. All letters and latest advice will also be posted on our website here School Re-Opening Details - Stone Lodge School
A summary of the current advice and information sent home is as below;
The school will remain open for vulnerable students and the children of critical workers only. All other students will continue to learn remotely.
Remote learning will take place using Microsoft Teams –Following our experience last year, we firmly believe that this is the best method to provide high quality remote teaching in these extraordinary times. We obviously learnt a great deal from the last lockdown and will endeavour to provide students with the best experience that we can deliver through a combination of interactive live lessons and Teams Assignments.
If any students have difficulty accessing Microsoft Teams, for example because of computer problems or any other ongoing difficulties, please contact Mr Naylor – mnaylor@stonelodgeschool.co.uk
If you are a critical worker or the parent of a vulnerable child and they do not have the capacity to work from home please contact school office with a least 24 hours advance notice, so that sufficient staffing can be arranged: office@stonelodgeschool.co.uk
Mass Covid 19 Testing - As you are aware, the government has asked all secondary schools to administer lateral flow tests for as many students and staff as possible as we resume face-to-face education. In the interim, we will be conducting a programme of weekly testing for Key Worker and vulnerable students who are accessing our on-site provision as soon as possible, providing parental consent has been received. Further information and consent forms will be emailed to you separately.
For families in receipt of free school meals, you will shortly be receiving a letter confirming when the vouchers will be issued.
Current School Timetable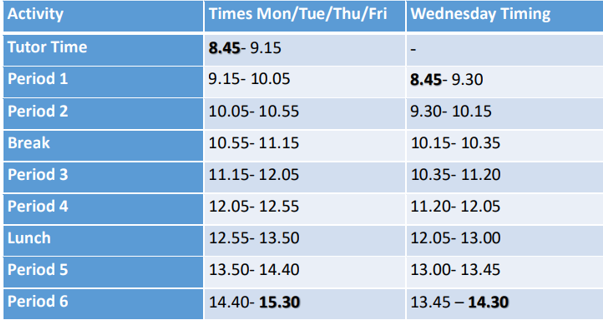 A member of our Senior Leadership Team as well as the Pastoral & Student Manager Team is always on site to provide any feed-back, advice or extra help any of you might need – just call our office number. All staff are delivering all of their lessons as per your son/daughter's timetable.
I will continue you to keep you updated with any new information.
Best wishes,
Gavin Barnett
Head Teacher