Blog week ending 5th February
Posted on: 05/02/2021
This week marks Children's Mental Health Week. The theme for this year is 'Express Yourself' and is about exploring ways to share feelings, thoughts, or ideas. It is about finding a way to show who you are, and how you see the world, that can help you feel good about yourself. Across our school we are mindful of the need and benefit of self-expression not just for wellbeing but to support and encourage learning too. This interaction and student contribution is a key part of all lessons, whether in the classroom or as currently, online. Across our school are numerous examples of creative output and a creative approach to learning, a selection of which are featured below.
For more information about Children's Mental Health Week including advice and tips please visit their site by clicking here
"Finding ways to express yourself is so very important and often finding the right words is too difficult. That is one (of many!) reasons why creating art is so important. It is crucial young people have the opportunity to express themselves using their creativity. Being the Art Teacher at Stone Lodge is a very privileged position as I get to see lots of amazing art that students choose to share with me. This is work that they have chosen to do outside of their studies. Many students have found a new passion for drawing and creating and have discovered a new form of self-expression". Mrs Jackson
Artwork by Lana D Y7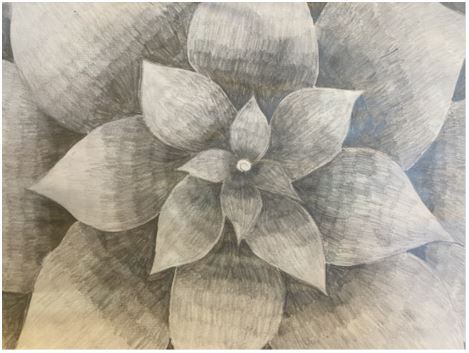 Candles designed and painted by Anna K Y8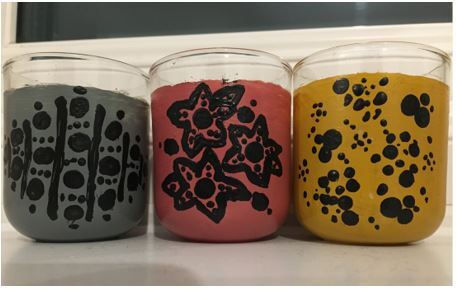 Ms Maxwell is planning on cooking up a storm with students on a live online 'bake along' later this month. My only disappointment is that I shan't be able to share everyone's brownies! Please do remember to email Ms Maxwell if you'd like to sign up.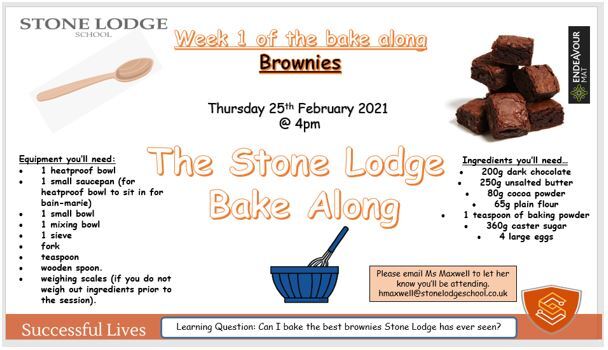 Mrs Burgess' Drama students have provided a 'Guess Who' for us all this week. Students had to create a costume of a character of their choice. Can you 'Guess Who'?!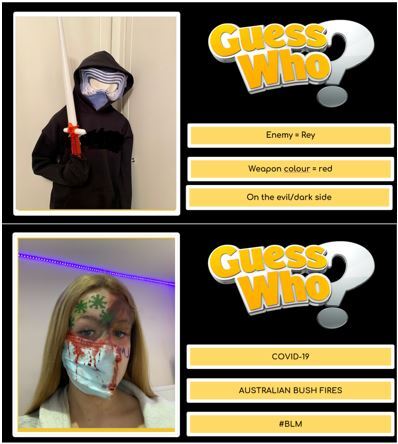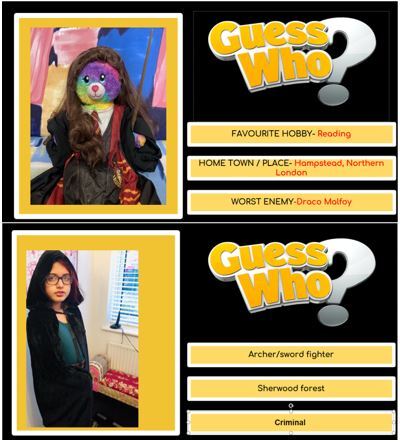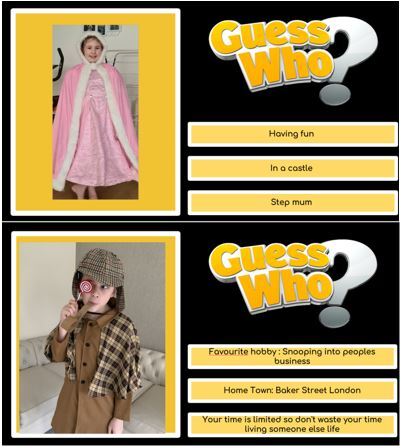 Mr Beaumont and Mr Sobany in our Science Department have turned movie-makers in their quest to bring practical experimentation to our students' homes! Practical lessons are a valuable part of the learning process when studying and challenging scientific theories and outcomes. Mr Beaumont has recorded a series of Stone Lodge scientific films to support students in their studies.
In one film (stills as below) Mr Beaumont demonstrated that new penny coins have a lower copper content that the old-style penny coins. This was demonstrated by dissolving each of them in pure nitric acid. Toxic orange fumes are released and we have to know that copper nitrate (the end product of the reaction between copper and nitric acid) is green.
The solution colour of the new penny coin was much darker than expected.


I have thoroughly enjoyed meeting up with all of our students during our online assemblies. It gives us all the chance to come together and catch up with activities across the departments and most importantly, to celebrate endeavour! It is wonderful to see so many of our students going 'above and beyond' in your studies and commitment and I cannot state strongly enough how proud I am of all of our students.
A special congratulations to all those who have earned a place on our Lockdown Legends page and have received a commemorative e-card.
Additionally, our latest e-card and House Point recipients are as below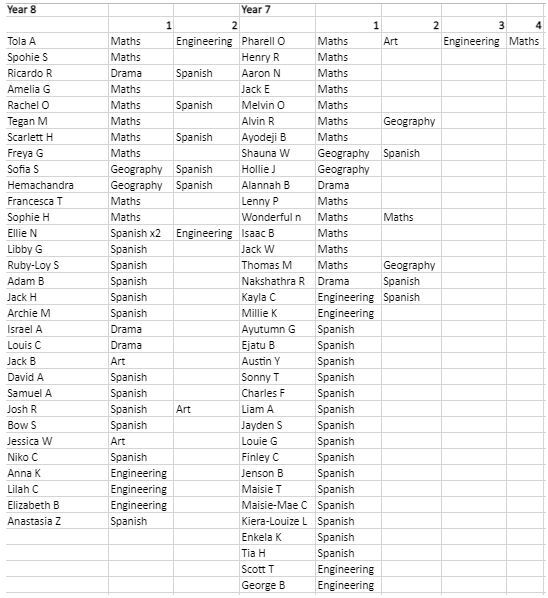 I would also like to take this opportunity to reiterate the message regarding assessment week that I shared with students. We are only too aware that is was an extremely tough week for online learning, but please be assured that the purpose of the assessments is entirely for improving .. NOT proving! The assessments give teachers an invaluable measure of which topics require additional attention and can inform how we deliver a topic and support student improvement.
Our brilliant PTFA are working hard to raise funds for school projects despite us all being on lockdown, and have just launched a special Stone Lodge School Lottery as well as offering a number of exciting schemes for us all to get involved and support our school! Our full PTFA Newsletter can be read on their webpage here PTFA - Stone Lodge School, but for more information on how to get involved please see below;
Meet the PTFA Team

Are you interested in being an elected member of the PTFA? At our AGM on February 25 you will have the opportunity to stand as PTFA Chair or PTFA Secretary Please contact the current Secretary via email pta@stonelodgeschool.co.uk to express your interest. In the event that there are more nominees than roles available there will be a vote to determine who will be elected.
We are excited to announce the launch of Stone Lodge School Lottery! The first draw will be 6 March 2021 Don't delay buy your ticket today, you have to be in it to win it! Click here to find out more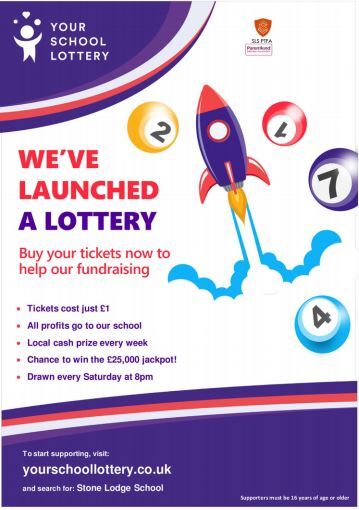 Ms Maxwell was very impressed with Blake's (of Y7) design and construction of the cat house that he built with his grandfather. Ms Maxwell commented "that is outstanding! Your cat will be living the life of luxury in that!"
Well done Blake, are you taking orders?!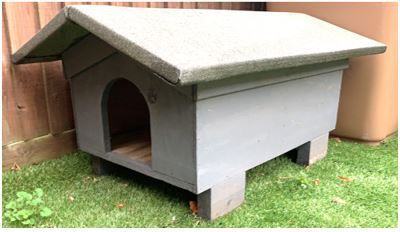 Best wishes,
Gavin Barnett
Head Teacher