Blog week ending 4th December
Posted on: 04/12/2020
This term we are staging a Trust-wide Christmas Hamper House Competition in support of local charities. Our aim is to support local charities who are striving to ensure that every child receives a gift this Christmas and that families and the elderly all receive a treat along with the provision of basic essentials.
Here at Stone Lodge, we will be working in conjunction with St Mary's Church in Stone who will be gifting our Hampers to families in our local area.
Pictured, a selection of hampers from last year's competition.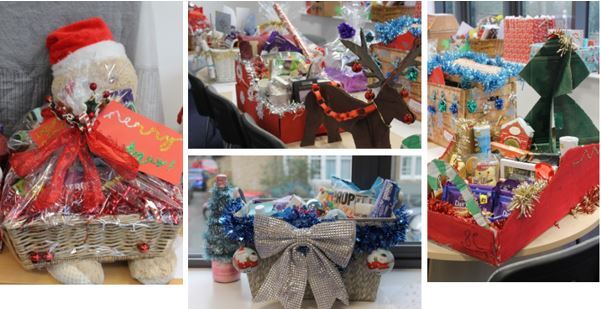 Our Y7 Computer Science students are demonstrating their entrepreneurial skills as well as their ICT prowess as they work on a business launch project. In this lesson, students were researching businesses in competition with their own business idea. Students were assessing location, USP and customer feed-back to inform their business idea, in terms of its services or products and target audience.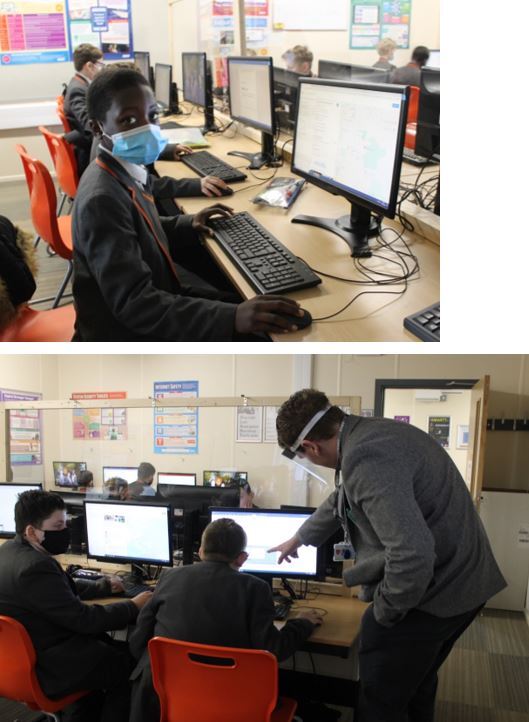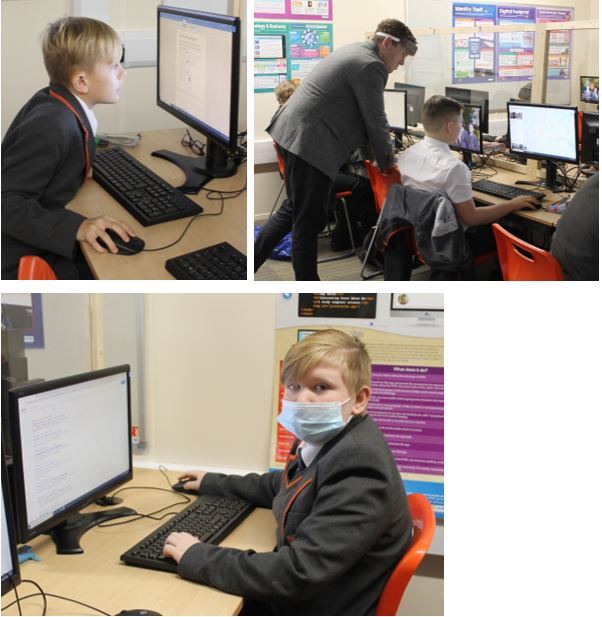 Year 7 PE students are learning and practising their football skills this cycle. At the start of each lesson, Mr Proctor outlines the specific sporting technique and muscles groups that the group will be focusing on. This week's skills are dribbling and turning, and the muscle groups are the hamstrings (thigh), gastrocnemius (calf muscle) and the gluteus maximus (buttocks) – one of the largest muscles in the human body! The boys worked really hard, and with great enthusiasm … good to perfect the skills and to keep warm!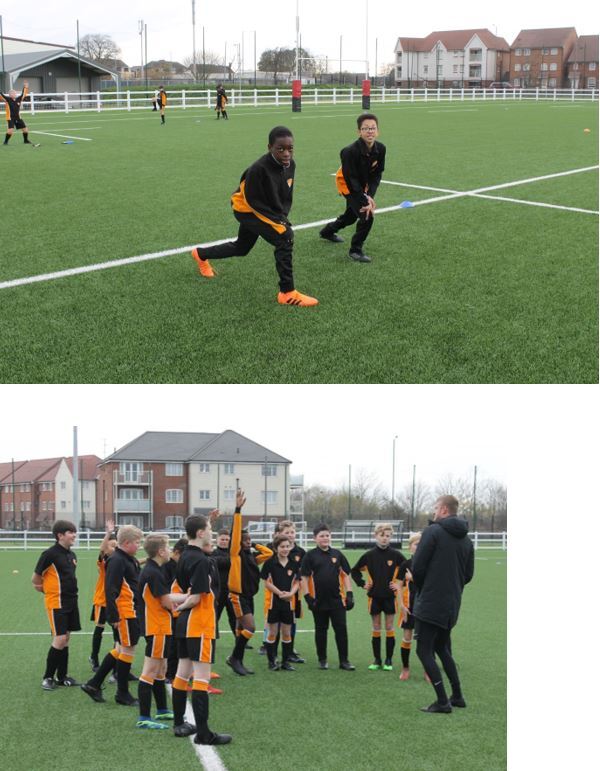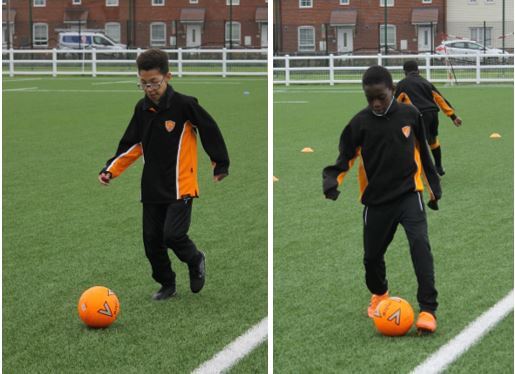 Next academic year, our current Year 8 students will begin to hone the learning strategies necessary for the successful study of their GCSEs in Years 10 & 11. Sixth form subjects and choices are some way off, but at Stone Lodge students are encouraged to aim high, and consider their future options based on their strengths, preferences and aspirations as part of our Successful Lives Programme. Within Endeavour Trust our students will have the opportunity to attend either of our two first class sixth forms, the joint Wilmington Grammar sixth form WG6 or Stone Lodge School, dependent upon their subject preferences and the course entry requirements.
The Wilmington Grammar Sixth Form, WG6 has just launched its Virtual Open Day film which can be viewed on its website here. There are a wide range of exciting courses available, from Forensics & Criminal Investigation to Professional Construction Practice. To view the full range of courses and their entry requirements please click the link on the website.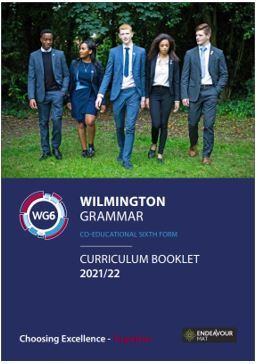 It's starting to look a lot like Christmas here at Stone Lodge! The Christmas Tree is up, and our advent calendar is filling up with festive activities including Mr Naylor's special Christmas Quiz, Wear Your Christmas Jumper Day (December 18th, £1 donation to charity), the Christmas Hamper competition and a special virtual Christmas Service with St Mary's Church in Stone. I'll include more details in my blog over the coming weeks.
Pictured below; Miss Deacon decorating the rather diminutive staff room tree and last photo, the lights on our tree in the foyer have been turned on!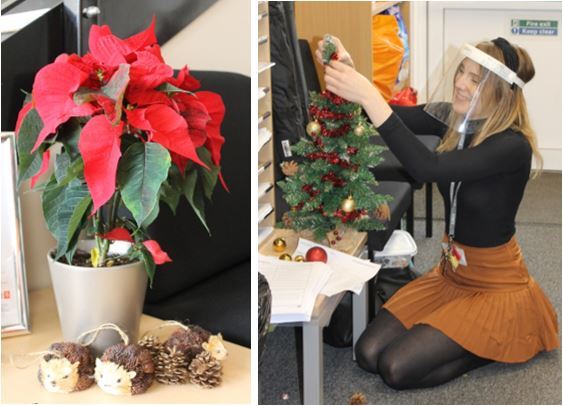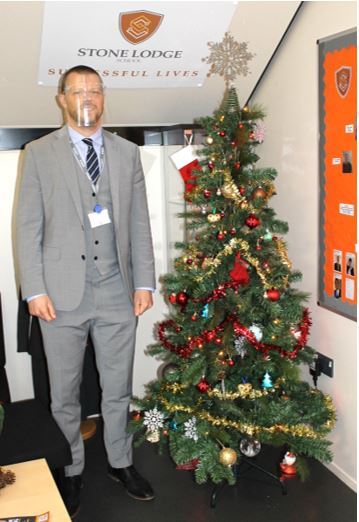 Best wishes,
Mr Gavin Barnett
Head Teacher