Blog week ending 21st January
Posted on: 21/01/2022
Next week we start the GCSE Options Process with our Year 9 students to provide them with guidance and support as they select the GCSE subjects they will study in Years 10 and 11. All students together with their parents/carers will attend an online Options Evening on Monday 24th January to outline the options offered at Stone Lodge School and to communicate a schedule of follow-up sessions to provide every student with the necessary information and guidance to aid their decisions. A letter outlining key dates has been sent out to parents/carers and can be read by clicking here Correspondence - Stone Lodge School
This week we welcomed Glenn Mitchell who is a signalling engineer for Network Rail. Mr Mitchell gave our Year 9s a valuable insight into what it is like to be an engineer in the transport industry. This was very helpful for students to get a sense of the activities and day to day jobs they would do if they were to consider a career in engineering. Mr Mitchell talked students through his career path including what he had to study at school and the roles he undertook as he gained experience and his career progressed.
Students worked on an activity to design their own level crossing including working out different signalling and the use of circuits. The session provided a 'taster session' ahead of their Year 10 Options process.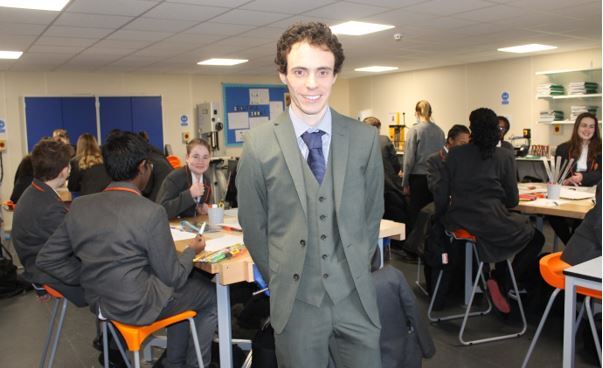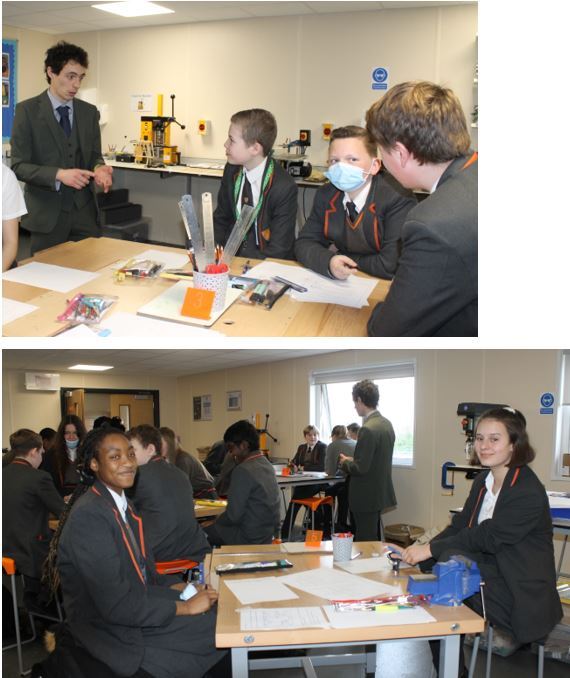 Our Year 7 Scientists continued their study of the changing state of elements into compounds with a practical display lesson. The experiment caused a chemical reaction changing the magnesium sample from a solid, silver coloured structured state into a chalky powder form. The students observed the reaction out of the corner of their eyes and from a safe distance to avoid looking directly into the bright light from the flame that the reaction produced!
Miss Deacon displaying the 'before' and 'after' state of the magnesium sample.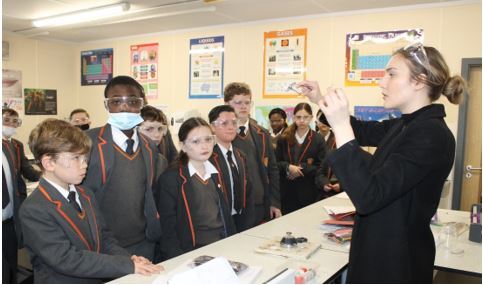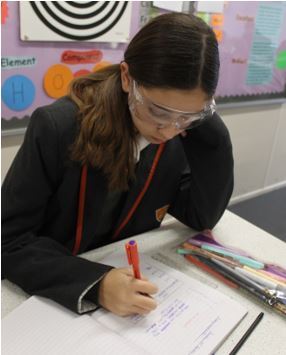 Mr Ward's Year 7 History students have been studying the dispute between Henry II and Thomas Becket, Archbishop of Canterbury. Henry is famously alleged to have said "who will rid me of this turbulent priest?" which was overheard by four of Henry's Knights who then murdered Thomas Becket on the steps of Canterbury Cathedral as a traitor to the King. Students debated the facts and the impact they had on the reign of Henry II.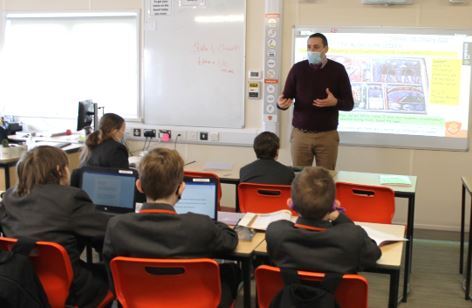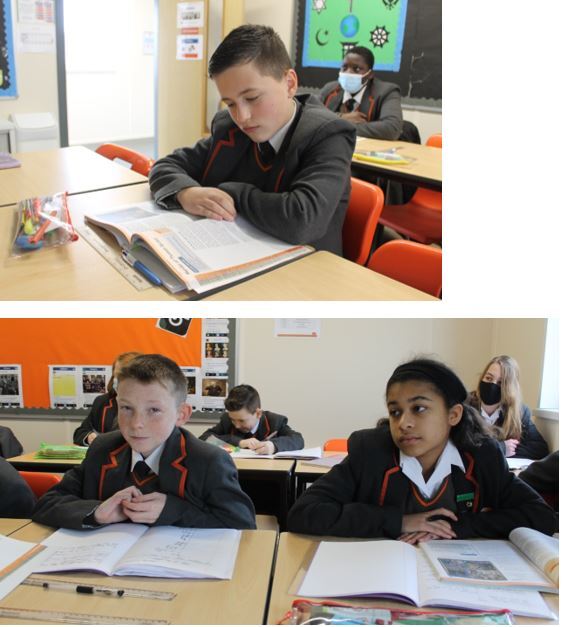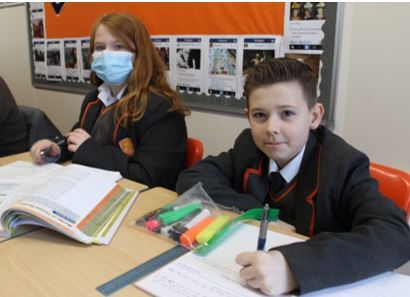 Our Year 9 Computer Science students have been preparing personal finance budgets in excel using formulas, and multiple models based on different salary expectations! Students have been learning about tax, NI contributions as well as variable costs and disposable income. This provided practical experience in using excel to plan expenditure and the financial impact of purchase decisions.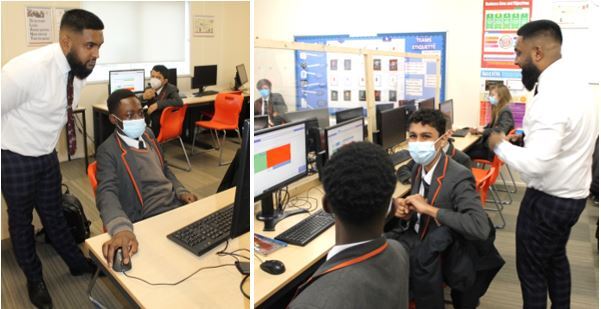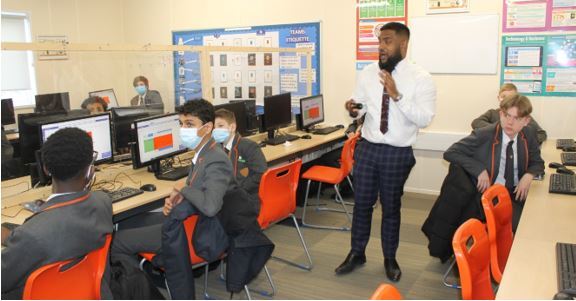 PTA Update. To find out about our fabulous school lottery and to take part please click here.
Best wishes,
Gavin Barnett
Head Teacher