Blog week ending 14th January
Posted on: 14/01/2022
Thank you to everyone who attended our online Year 7 Parents' Evening. Our Head of Year 7, Mr Carter, was extremely pleased with the high level of engagement and the positive and constructive discussions that took place to ensure your children continue to get the most out of their academic careers here at Stone Lodge School. Later this month on the 24th January Ms Clarke will be leading our Year 9 Options Evening and our Year 8 Parents' Evening is planned for 28th February. More details on both of those events will be sent out in due course.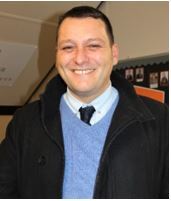 We have a new teacher in our Modern Foreign Languages department, Mr Romano. Mr Romano is a specialist language teacher and fluent speaker of Mandarin, French, Spanish and his native language, Italian! In addition to his love of teaching and language Mr Romano is an avid traveller and has lived and worked in several countries! As well as his timetabled lessons Mr Romano is looking forward to working with our students in the Mandarin after school club .. watch this space for more details!
In the below photos Mr Romano is working with Year 7 students providing feed-back on their Spanish translations as they work on developing their translation skills.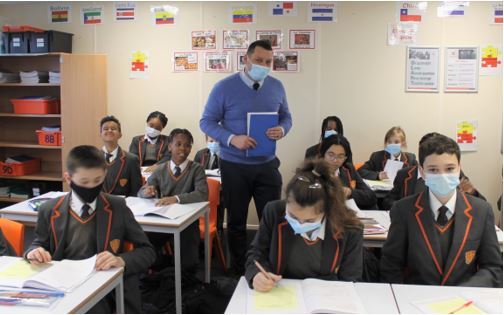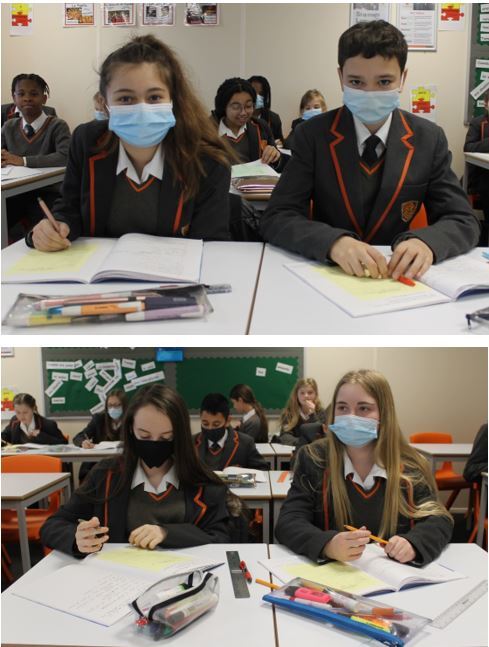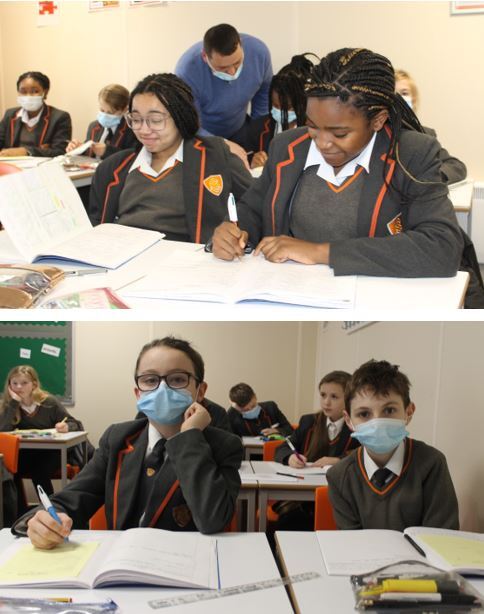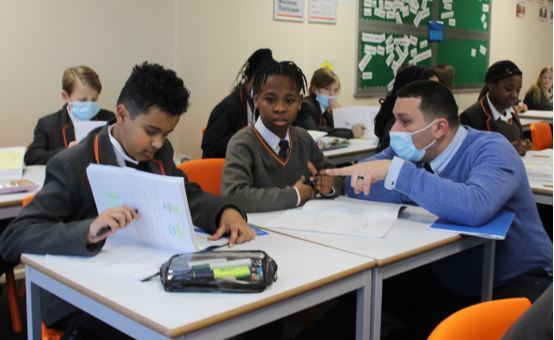 Miss Deacon's Year 8 Scientists have completed a module where they studied light. In this lesson, students reviewed their learning by creating mind maps on their desks to identify any potential gaps in their knowledge.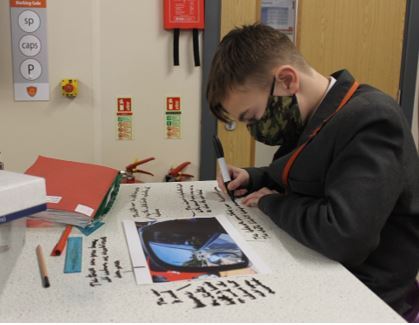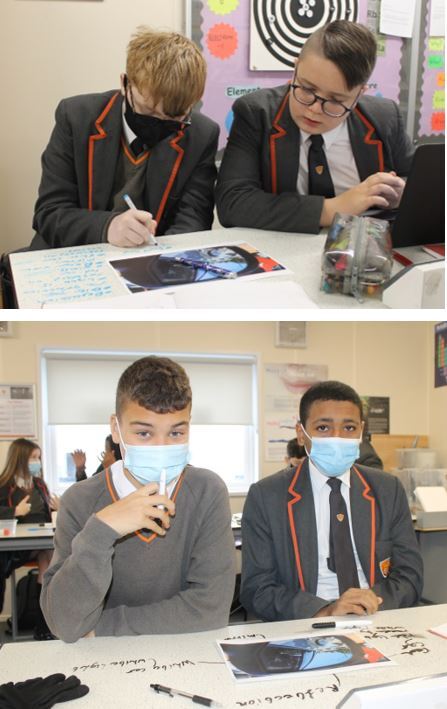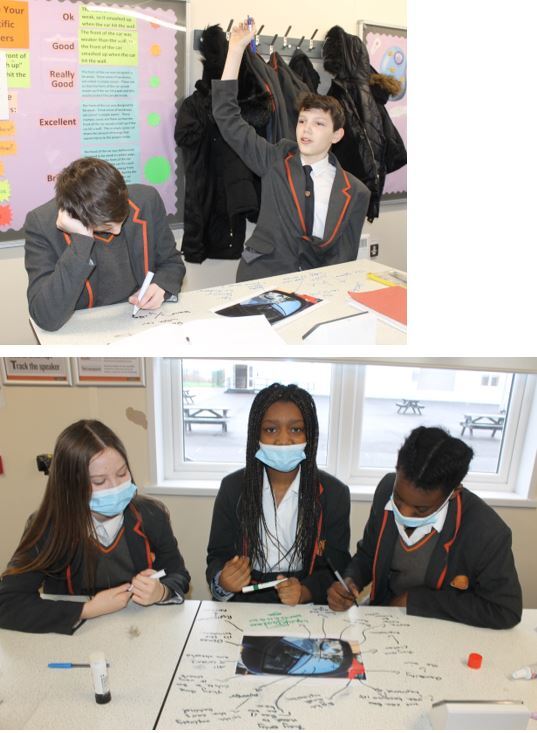 Miss Deacon's Year 7 Scientists left the classroom to 'act as' particles as they change from a solid to a liquid to a gas! Students formed human arrangements for each state to demonstrate their understanding of the changing state of the particles.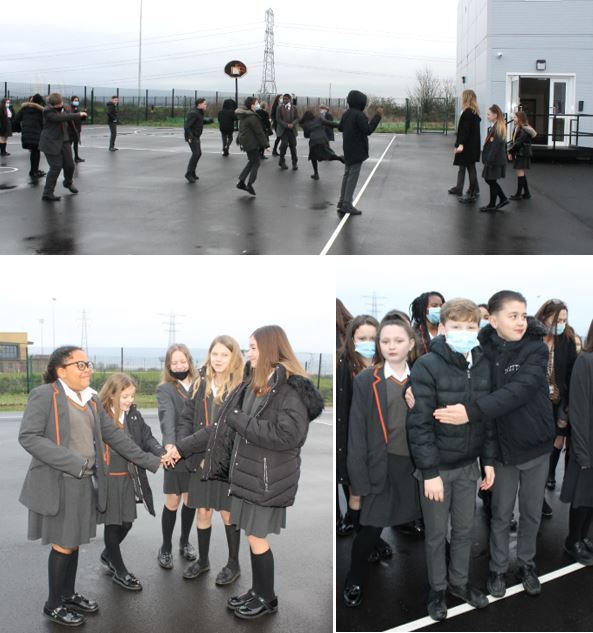 Mrs Jackson runs two popular extra-curricular Art Clubs – Year 7 on Monday lunchtime and Year 8 & 9 on Friday after school. Art became even more important to many of our students and staff during lockdown as it provided a rewarding pastime and allowed students to express themselves creatively at a time that was quite challenging for many. Miley G of Year 7 created this wonderful large-scale Stitch artwork at home during lockdown and kindly shared it with us.
Strengthening Minds Programme. As you are aware, here at Stone Lodge academic excellence and student wellbeing work hand-in-hand. This week, our Pastoral & Wellbeing Manager, Mrs Schofield launched a Self-Esteem Group. Everyone experiences moments of self-doubt and uncertainty and these groups aim to increase students' sense of self-worth and provide them with the tools to help build their confidence and self-esteem.
You may have spotted us in the press again – the below feature appeared in last week's Dartford Messenger. We are all extremely excited to move into our new fabulous buildings!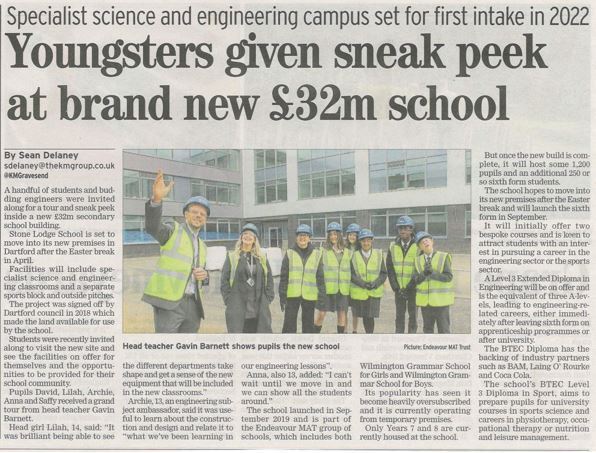 This week we welcomed back Mr Carter, our School IT Manager, as he returns from paternity leave where he has been caring for his beautiful daughter (pictured below). Mr Carter is currently overseeing the fitting of new sophisticated computer systems and technology into our new building ahead of our move.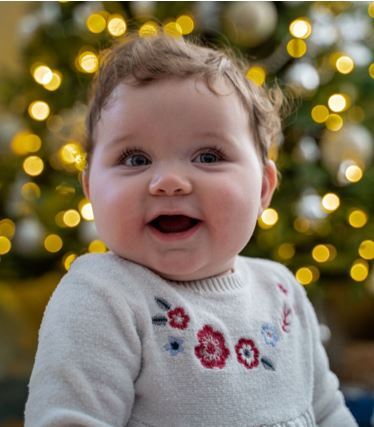 Best wishes,
Gavin Barnett