Blog week ending 7th January
Posted on: 07/01/2022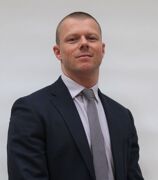 Happy New Year, I hope you all had an enjoyable festive break! Thank you for your support with the in-school Covid testing, and with the continued use of home test kits. We constantly review our guidance in line with government advice, one notable change is the wearing of face coverings in classrooms, if your child is exempt please can you let our reception know so we can provide them with an exemption lanyard.
Next week, as you are already aware we have Year 7 Parents' Evening on Monday 10th January as well as Kent and Medway School immunisation Service in school administering Covid 19 vaccinations to those students who are eligible and have provided consent.
We have so much to look forward to this term, in addition to all of our usual exciting in-school lessons and clubs we will be staging extra activities to celebrate Numbers Day, club sport, taking part in The UK's Maths Challenge and various 'learning beyond the classroom' external trips. As more trips and activities are finalised we will share updates via our School Blog and add them to our website school calendar.
All recent letters home can be found on our website by clicking here
Come and join our school! There are a small number of career opportunties across our Trust including two exciting roles at Stone Lodge School for an Engineering & Design Technician and an Inclusion Supervisor - to find out more and to apply please click here
Best wishes
Gavin Barnett
Head Teacher