Blog week ending 10th December
Posted on: 10/12/2021
Students (and staff!) thoroughly enjoyed the recent Rewards Trips, as you can see from the below photos. The Rewards Scheme runs termly and students will be kept up to date with targets and expectations. At Stone Lodge we recognise and celebrate all students' achievements - in lessons, at Celebration Assemblies, through the pages of this blog .. and of course, with Rewards Trips.
Mr Proctor has provided an account of our first Rewards Trip – in this very Teacher of PE style report! Mr Proctor is pictured in the first image.
After a very successful introduction to the Stone Lodge School Attendance league this year, Students went into week 9 with very close scores in the league table. Students needed a 'win' and a high attendance percentage in their match to ensure they were able to win the Cycle A attendance league prize - Ice skating!! Despite it being very close, at the end of week 10 ,7E, 8A and 9B were taken on a trip to ice skating at Bluewater winter wonderland as a reward. Although there were a shaky first few minutes on the ice - Students knees wobbling as they tried to skate around the ice ring, some even spending more time on the floor than standing, it wasn't long before students were taking after Mr Proctor and Mr Uddin (Stone Lodge very own Torvill and Dean) and ice skating confidently with huge smiles on their faces. It was fantastic to see the amount of progress that students could make in a short space of time. Next year: Stone Lodge Dancing on Ice?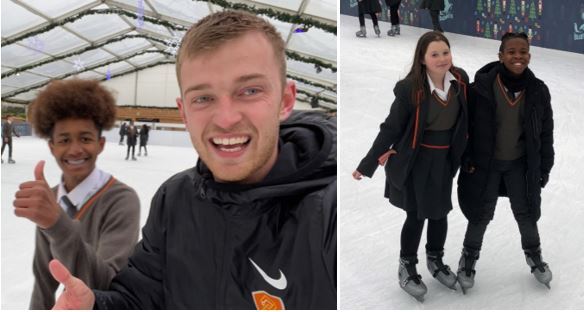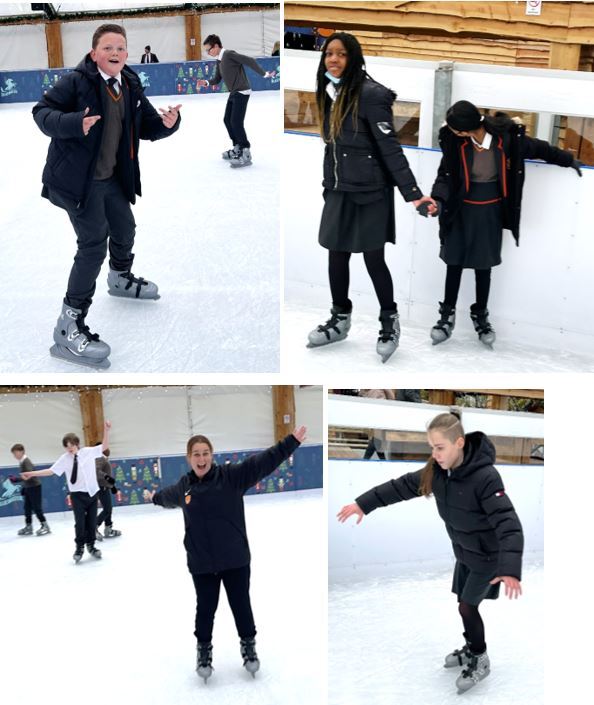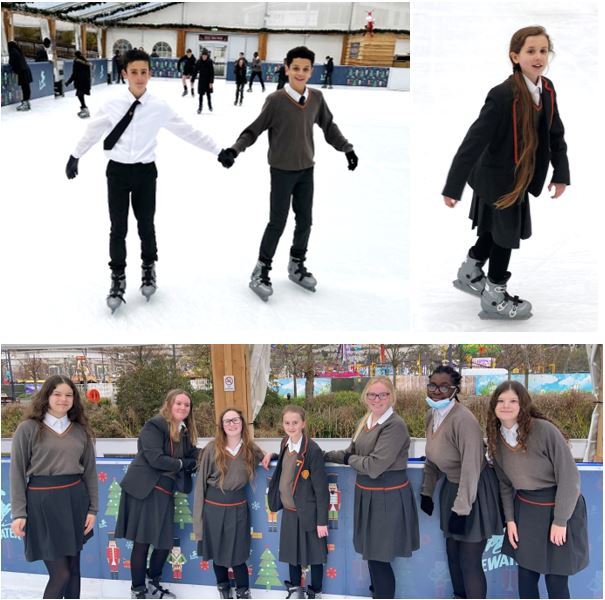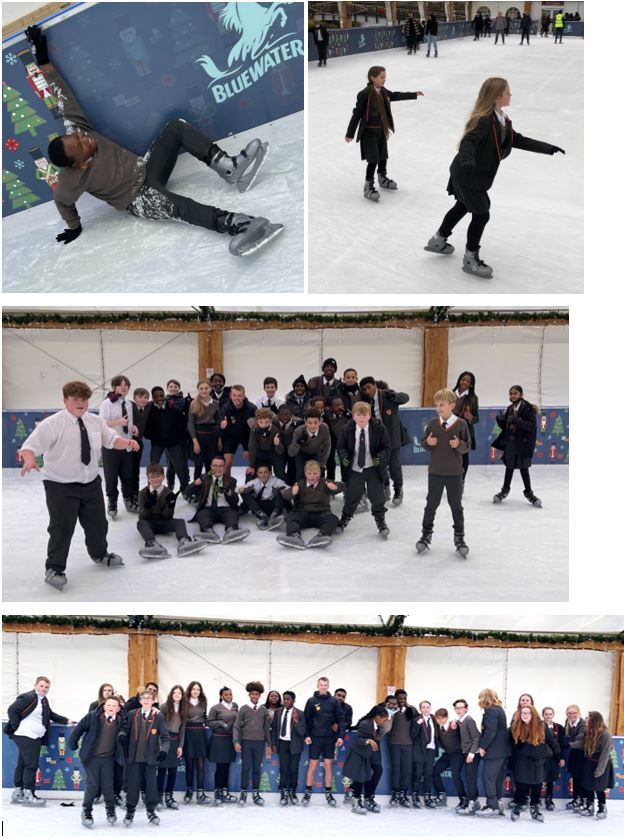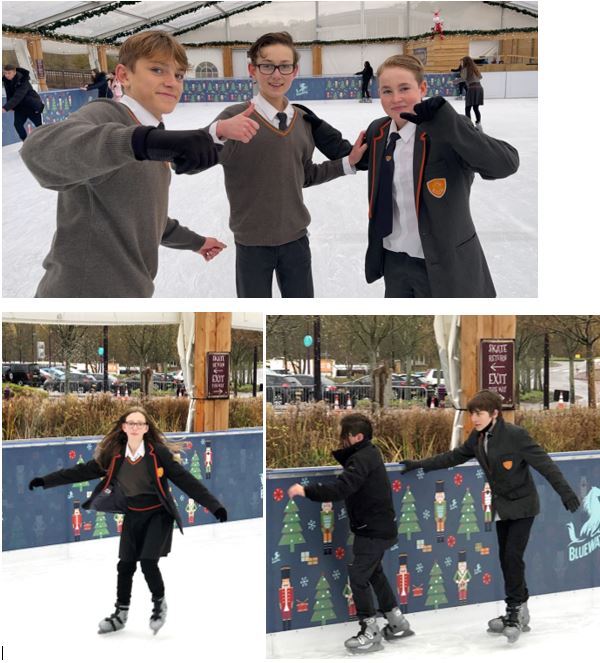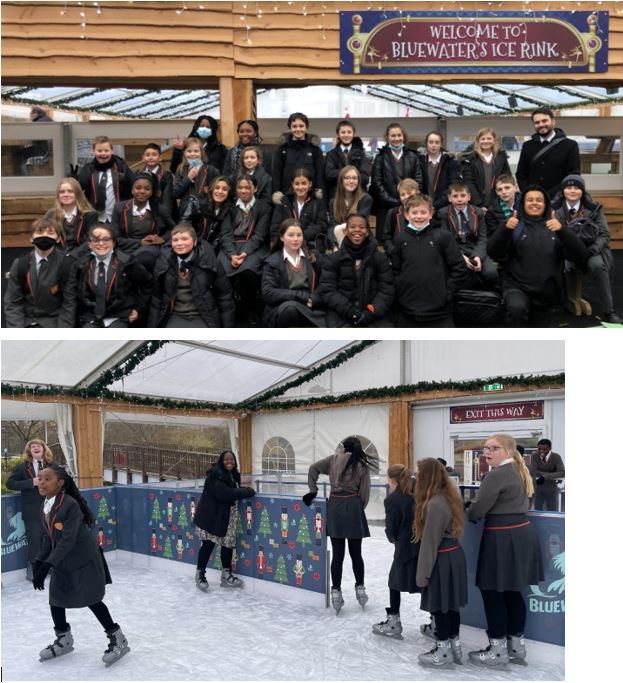 Mrs Jackson's Year 9 Artists are working on a piece inspired by the work of American artist Shepard Fairey. The below image by Shepard is his most famous and is a political propaganda piece depicting Barack Obama. Students are experimenting using the artists colour-block and highlighting style ahead of creating their own political piece of artwork inspired by a current news story or headline that they identify with or are interested by.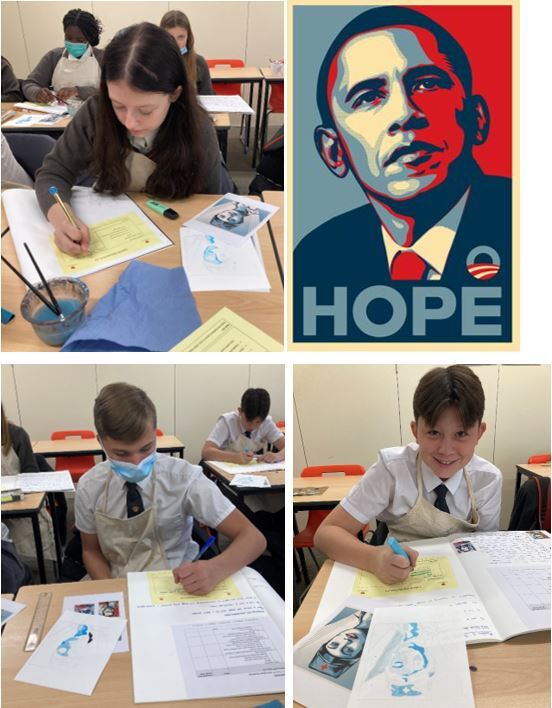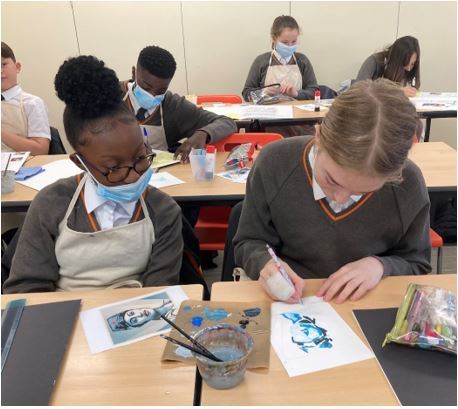 Mr Uddin's Business Club are currently looking at different forms of crypto currency and the different uses for it. Mr Uddin commented "I didn't expect such a massive turnout for business club, it's great to see so many of our students actively getting involved with extra activities and clubs. I've been really taken aback by how much existing knowledge the students have around crypto currency and other investments. I am really looking forward to passing on my banking and finance knowledge to the students."
Prior to embarking on a career in teaching, Mr Uddin worked in various roles in the City of London's banking sector.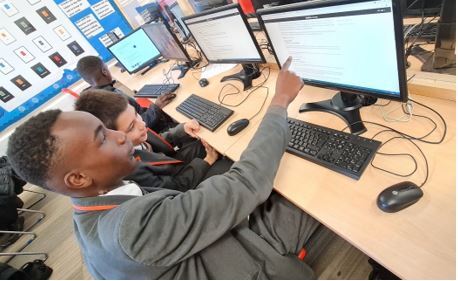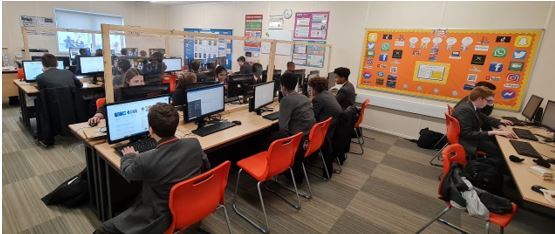 Year 7 English students are currently working on developing their descriptive writing. Using a photography as stimulus they are challenged to write a piece including 'ingredients' such as symbolism, simile and adjectives.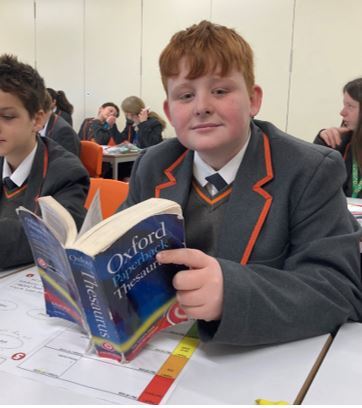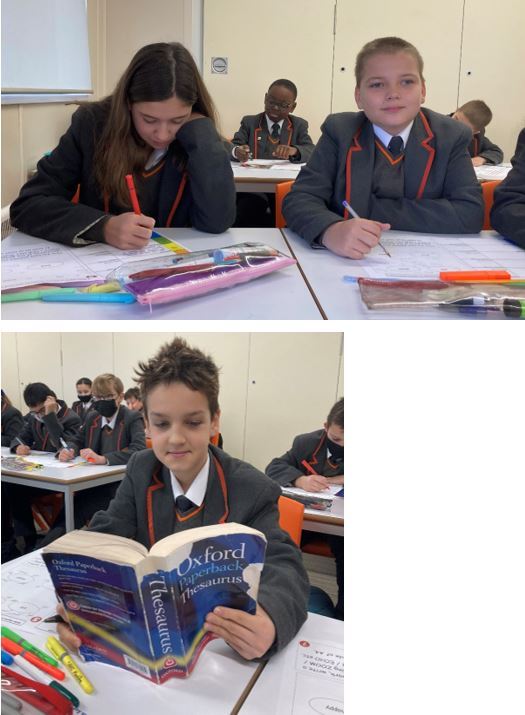 Mrs Burgess wanted to share the below piece of descriptive writing by Noah F of Year inspired by the setting in A Monster Calls. He has tried very hard to include WOW! Words (ambitious adjectives), similes and personification. Well done Noah!
Like the one in Eden, our garden is a magnificent place of bright colours, beautiful shrubbery, tremendous trees and perfectly maintained ornamental plants. Within this surreal paradise, brilliant-yellow marigolds and perfectly pruned peonies blend with the crimson red roses, electric blue orchids, and other marvellous ornamental plants to create a coruscating kaleidoscope of colours.
Guarding the garden from unwelcome intruders, there stands an extraordinary yew tree in the centre of the garden, transforming the already spectacular garden to a beautiful wonder of nature.
Like paranormal activity, the contrast of the landscape to the desolate mountain in the distance is chilling. Whereas the garden is a vivid, beautiful paradise, the mountain is a barren, bleak place, sending a chill down the spine of those brave enough to dare look at it (of which there are few), sucking the happiness out of even the most jovial people with its bleak and inhospitable demeanour.
Ahead of the garden, there is a church for the locals of the area, so old that it is often praised by those who support antidisestablishmentarianism, an undoubtedly impressive feat.
Making this mystical place even more of an oasis in the hectic environment of the urban atmosphere, is a masterfully made marble seat, positioned perfectly in such a way that when the sun smiles its beautiful apricot rays, the person (or people) lucky enough to be sitting in it are entirely illuminated by them.
Forthcoming;
Free Bikeability sessions available for January. Bikeability is the government's national cycle training programme. The training equips students with the skills and confidence to cycle on todays roads. The Level 3 training would be completed in 1 school day – students will need to supply their own cycles and helmets, thoroughly checked by their parent/carers as outlined in the Information Booklet that will be issued with your confirmation letter. If interested please contact the school office.
Playplace offers student activities over the Christmas period and students are given a Christmas food hamper with further activities to complete at home. Youth workers from Playplace visited this week and will be visiting the school afterschool next Wednesday 2.30-4.30pm. They offer a space for students to play a range of games and take part in activities as well as promote discussions about road safety.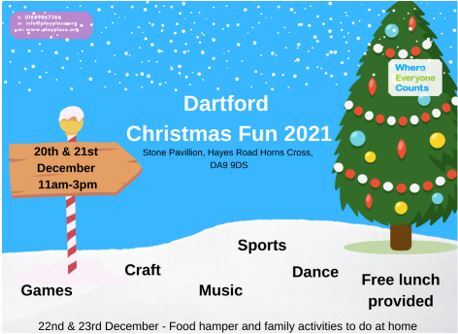 Year 7 students Christmas service at Stone Church Wednesday 14th December. Students should meet at the Church at 8.40am and we return back to school together for period 3 lessons.
Christmas jumper day on Friday 17th December (see poster below). Christmas jumper donation is £2 - Fundraising will go to the NSPCC and our PTFA.
Last day of term. Please note that school will finish at 12 noon on Friday December 17th.
PTFA.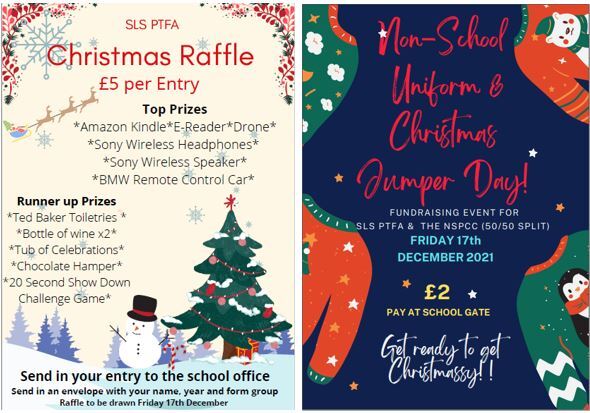 Children and young people flu clinics!
If your child is aged 5 to 16 and missed their flu vaccination at school (Year R to Year 11), you can now book an appointment at one of our clinics online. We have a Dartford clinic this weekend!
These clinics are available to anyone aged 5 to 16 who are at school or home educated.
To book a flu appointment, just go to https://kchft.healthit.org.uk/patheks - it's that simple!
If your child is aged 12 to 15 you can also book their COVID-19 vaccine online.
To book a COVID-19 appointment, just go to Book or manage a 1st or 2nd dose of the coronavirus (COVID-19) vaccine - NHS (www.nhs.uk)
Best wishes,
Gavin Barnett
Head Teacher