Blog week ending 3rd December
Posted on: 03/12/2021
Congratulations to our Year 8 football team on their 3:2 win against Meopham. It was a thrilling match with a last-minute winning goal scored by Ayodeji! This secures our place in the last 16 of the prestigious Kent Cup. Next round is an away fixture at Ravenswood on December 13th.
Our Year 8 Physical Education students are currently working on their rugby tackling! Mr Proctor demonstrated effective and safe techniques, regardless of size .. reminding students, the taller they are the harder they fall!!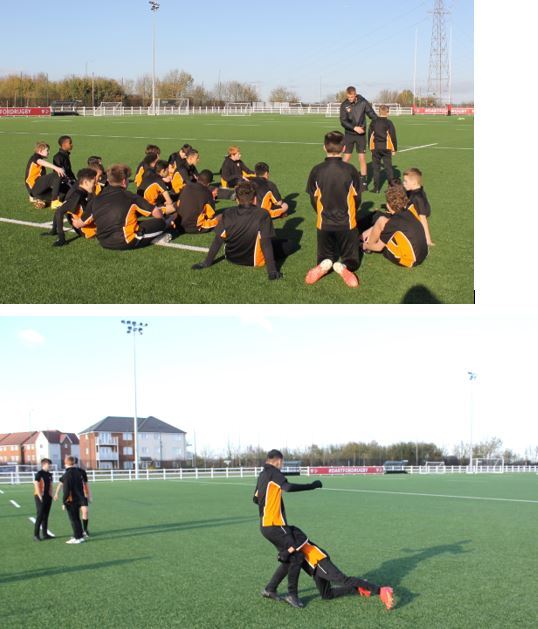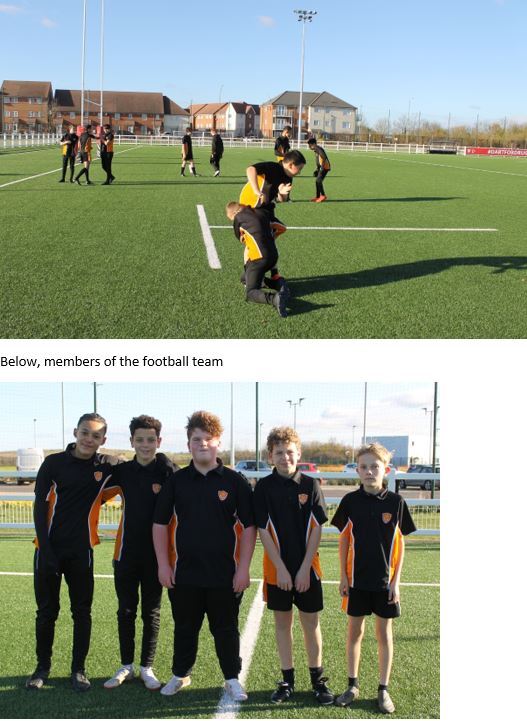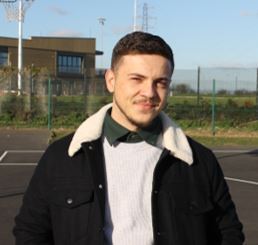 I'd like to take this opportunity to introduce our newest member of the Stone Lodge team, Teaching Assistant, Mr Yordanov.
"I am really enjoying spending time with our students, supporting them to ensure they get the most out of every lesson and making sure that our school is somewhere that every one of our students enjoys to be, rather than has to be!"
In addition to his role as TA, Mr Yordanov is an accomplished sportsman and semi-pro footballer as well as a basketball coach and will be launching an after-school Basketball Club later this term. Mr Yordanov has secured the free use of the brilliant facilities at nearby North West Kent College for the club. Students will be transported to the club by mini bus and parents/carers can arrange to either collect students from the venue or back at Stone Lodge School.
Knowledge Organisers. This week across the school students have been reviewing their Knowledge Organisers with their Form Tutors to ensure that all subjects are all up-to-date and that there are no gaps that need addressing. This way, students can be confident they are on top of their learning and have produced effective revision tools to reference as they build on their knowledge and prepare for any future assessments.
Miss Deacon was very impressed with her Year 8 Form's self-management of their topics and homework!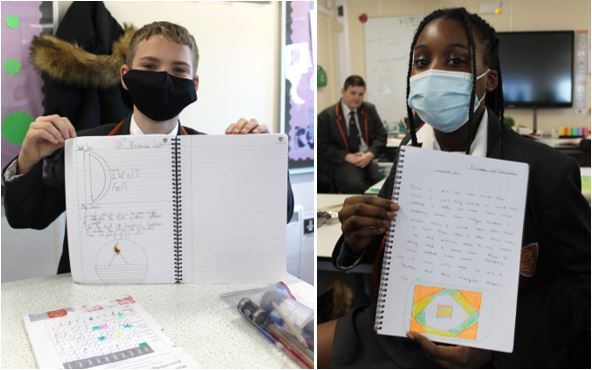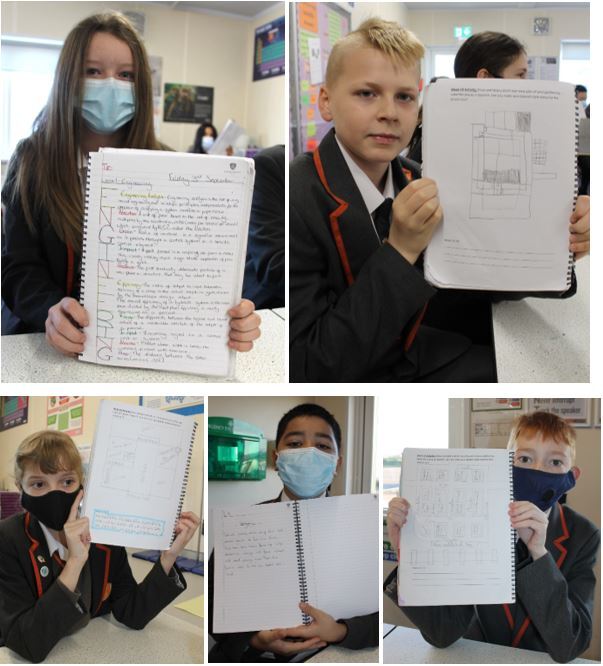 We were extremely excited to announce details of our new Sixth Form (SL6) which will commence September 2022. Over a series of Open Events we welcomed prospective students to discover more about our initial course options. We will be launching with two, 'future pathway' BTEC Level 3 National Extended Diplomas – Sport and Engineering. These excellent courses are the equivalent to three A Levels providing access to a range of degree level university courses or work place apprenticeship schemes.
To find out more, you can view our SL6 Video by clicking here
To read our SL6 Course booklets and admission details click here
To book your attendance at one of our Open Events click here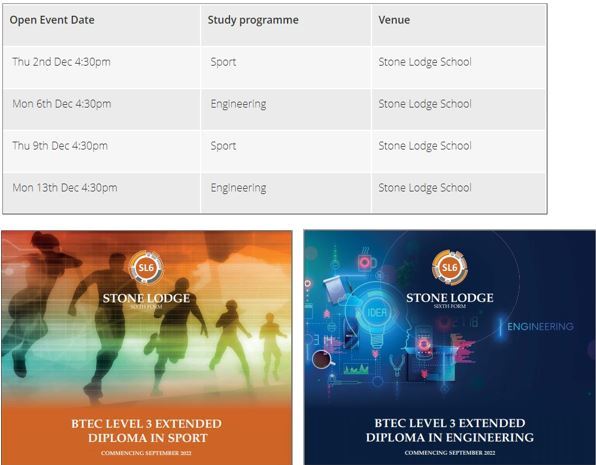 Stone Lodge School invited in Marc Cooper, an educational researcher who works at the University of Bolton to experience the learning commencing at the school. He spoke with Senior and Middle Leaders in PE and MFL to understand the school's intent of delivering a world class curriculum. He praised the school staff and remarked on how exceptional behaviour was around the school and how engaged the students were with their learning. He visited lessons around the school and had conversations with a variety of students. The feedback given from the students was amazing, with them articulating very well all aspects of the curriculum and commenting on how much support they received from their teachers.
Imogen L - "I really like Spanish, we know exactly what we are learning and what our next steps are."
Connor D – "we focus on beautiful books at Stone Lodge and make sure our presentation is exceptional"
Georgie H – " sometimes the learning is challenging, but that is ok because I know my teachers will always help me"
Forthcoming Student Events! We are commited to providing our students with a programme of trips and experiences to support and complement their curricular studies. As you are only too aware, changes to Covid regulations and guidelines are likely to result in changes and adaptations to our plans – but we will do everything possible to maintain these valuable opportunities for our student in accordance with with our health and safety regulations.
Rewards Trips – Theses trips recognise and reward student exceptional endeavour and acheivement. This term, the form with the best attendance in each year group qualified for an Ice-Skating Trip!
Year 7 Christmas Service at Stone Church Wednesday 15th December.
Christmas Lunch and Jumper Day Thursday 16th December – Students are invited to make a £2.00 charity donation when wearing a Christmas jumper which will be shared between The Save the Children fund and our PTFA fund. Christmas lunch will be served on the 16th December at a cost of £3. Parents/Carers need to sign up for this by today (Friday). On that day students can buy sandwiches etc at breaktime BUT at lunchtime there will be no other food served.
PTFA Events – Christmas Raffle, 17th December.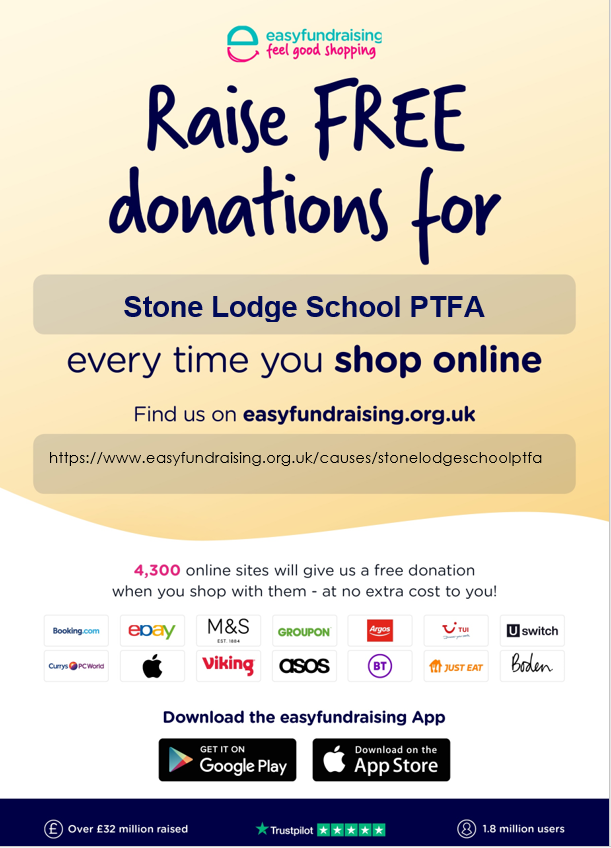 Best wishes,
Gavin Barnett
Head Teacher