Blog week ending 19th November
Posted on: 19/11/2021
'Art is cool - it helps us to express ourselves and show autonomy and we have the guidance of Ms Jackson.' Adam B & Emily C
Our Art Department after school club is an incredibly well supported hub of creativity! Our students are encouraged to develop their own style and voice and are free to choose their own themes and medium. Mrs Jackson is on hand to offer technical advice and support as well as discuss ideas and recommendations. Mrs Jackson was delighted to share the news that two of our Art Club students Adam B and Anna K have been shortlisted in the prestigious John Downton Awards. The annual competition commemorates the life and work of local artist John Downton and was set up to recognise the achievements of the young artists of Kent. Their submitted artworks, together with our Art Club are pictured below.
To view the John Downton Award Entries for ages 11-16, please click here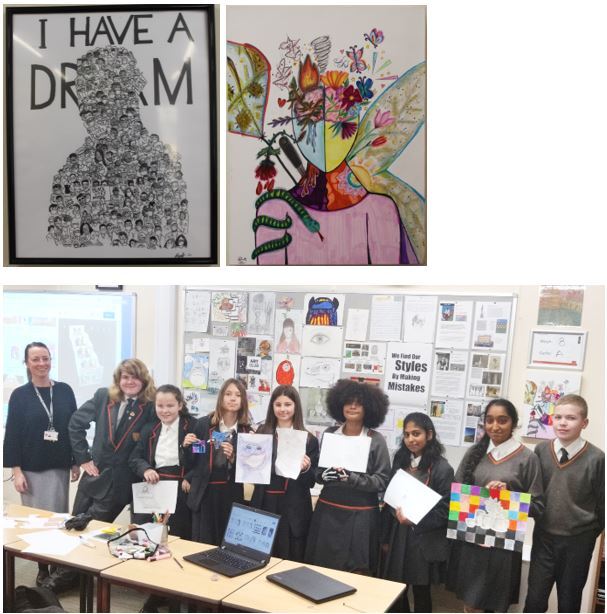 Our Year 9 Art students have been working on the topic 'Objects and Belongings'. The artist focus was Giorgio Morandi and Sir Michael Craig-Martin. They have been experimenting and exploring this theme using both artists' work for inspiration. Their final outcomes have included everyday objects that have importance to them, using a wide variety of art media such as acrylic paint, monoprints, pencil and Indian ink.
Our Friday afternoon Nail Art club is a hive of excitement and creativity with students exploring different techniques including ombre, marble, transfers and dotting. You can see them showcasing some of this in the picture below.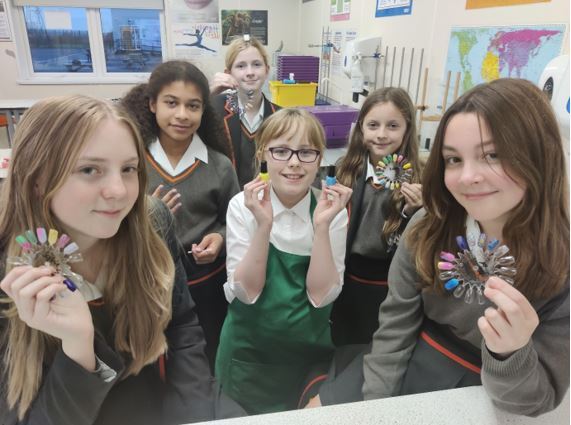 Odd Socks Day marks the start of Anti-Bullying Week. Odd Socks Day is designed to be fun! It's an opportunity to encourage people to express themselves and celebrate their individuality and what makes us all unique! Across school, students and staff have been sporting a range of fabulous socks to celebrate our own individuality and show support for the anti-bullying message "one kind word"
In a world that can sometimes feel like it's filled with negativity, one kind word can provide a moment of hope. It can be a turning point. It can change someone's perspective. It can change their day. It can change the course of a conversation and break the cycle of bullying.
Best of all, one kind word leads to another. Kindness fuels kindness. So, from the playground to Parliament, and from our phones to our homes, together, our actions can fire a chain reaction that powers positivity.
It starts with one kind word. It starts today!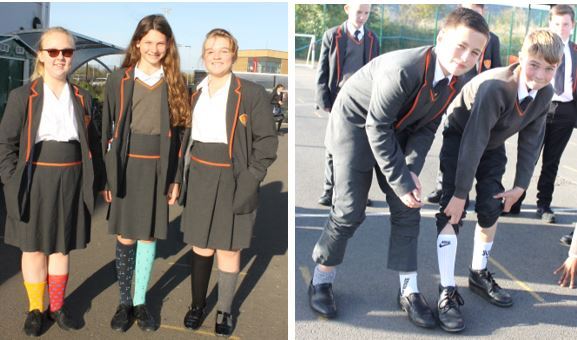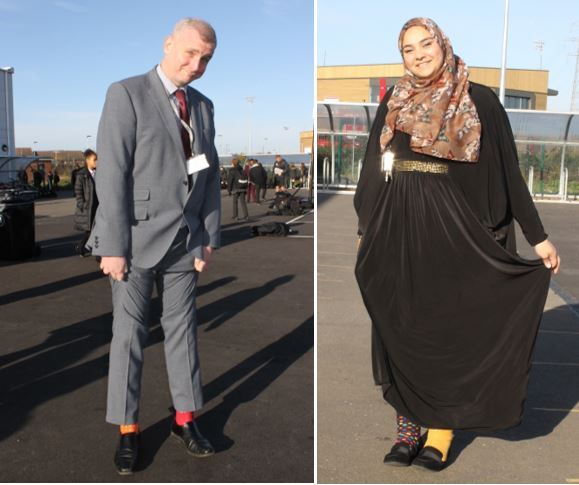 The Office Staff were sporting a fabulous range of odd socks!

Our Year 7 budding actors, have been working on their performance skills exploring techniques including mime, freeze and improvisation. Pictured below, students channelling their inner lion!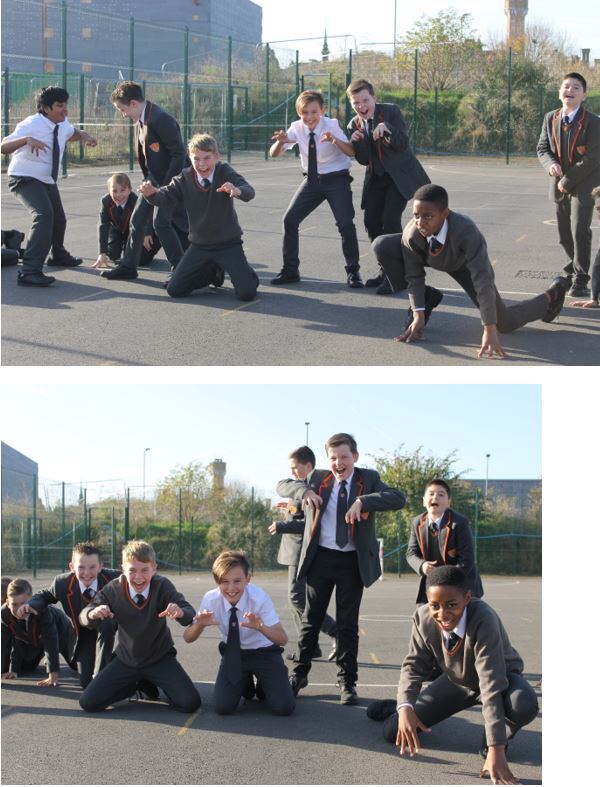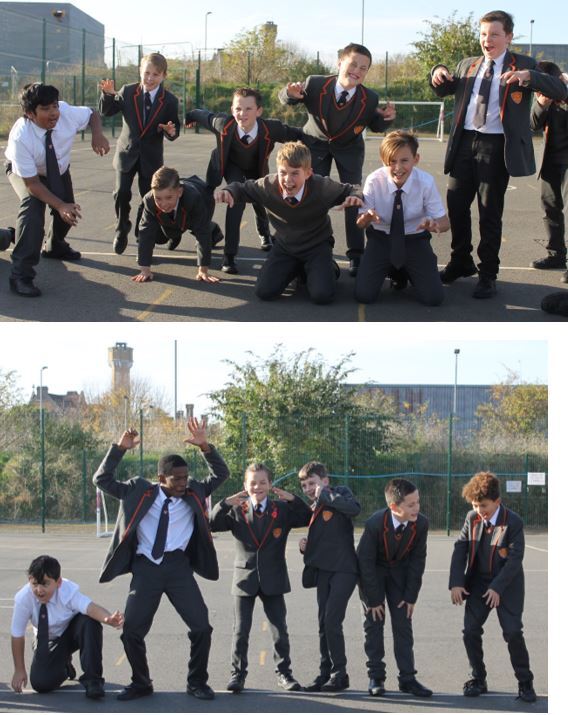 Best wishes,
Gavin Barnett
Head Techer