Blog week ending 22nd October
Posted on: 22/10/2021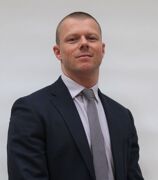 This year we were able to invite Year 6 students and their families into our school so they could see for themselves the incredible Stone lodge ethos and vision of positivity, ambition and inclusivity in action! The students and I were incredibly proud to be able to show prospective students and their families around our classrooms and be on hand to answer any questions and introduce our wonderful school to future Stone Lodge students.
Due to current the current COVID guidelines, visits were ticketed and numbers closely monitored. We have updated our Virtual School Tour film and I've recorded a new Head Teacher introduction for anyone who was unable to attend our school in person. To see the updated films please click here
I'd like to wish all our students and their families an enjoyable and much deserved half term break, we return to school on Thursday 4th November.
Our current Year 7 students were keen to share their own experiences of joining Stone Lodge School and to offer advice and reassurance to Year 6 students so they can feel confident and look forward to joining us in September.
Thank you to Aaron, Jack, Mikey, Rose, Joshua, Olamiji, Scarlet and Layla of 7A who compiled the below guide to joining Stone Lodge!
What's the best bit of advice you could give a new student joining Stone Lodge?
I would say to them that don't be nervous when you come in and start learning it will be fun especially with your new friends.
The best bit of advice I could give a new student joining Stone Lodge is listen and do your work don't try to be like the popular person, be yourself!
Not to be scared of anything because you get used to secondary very easily
I would say don't be worried and try to do your best in class but remember everyone is there for you.
The best advice I would give to a new student is that you don't need to be worried of being in a new school with new people because you most likely will make friends fast and get to learn new things.
Make sure your homework is on time which gets checked on Thursday and make you don't get 3 warnings otherwise that is a detention.
What is the best thing about joining Stone Lodge?
The best thing is knowing you're in a caring school and that you shouldn't get scared.
The greatest things about this school is most likely the school meals and advanced education
The best thing about joining Stone Lodge is that all the teachers support you the whole way.
Getting to meet new Friends
The best thing about stone lodge is that all of the teachers are kind and wont shout at you if you get something incorrect
Meeting new people having a fresh start.
It is how great and fun the lesson is and how there Is so many clubs to do.
In my opinion the classes you get to learn so many new things I've never got to go in science lab before going to stone lodge and it being my science classroom also we have an engineering room with a 3d printer which I find amazing and the teachers are really nice and help you a lot.
it is a really good school and all you really have to do is work
What would you tell new students about our school clubs?
Our school clubs are really fun especially if you like it like Art club and if you want sign up then you can ask our art teacher.
The clubs are entertaining and will help you get better at any hobby you desire
I would recommend going to clubs because of how fun they can be
The school clubs are really fun especially football club most of the time we get to play tournaments. Homework club is also helpful to get away from distractions at home.
The school clubs are great and we do Netball and Football and lots of others like nail painting club or even mandarin lessons
Homework – can you reassure new students about homework and knowledge organisers
I would tell them about homework club because it's a way to get pieces of homework done quicker.
Homework club can be a huge help if your struggling with you work
Sometimes homework isn't hard and sometimes it can be fun and your knowledge organisers are helpful it can be fun to look at what you have done on the front where you tick off the homework you have done and for maths you have to log onto a website (century) it is easy to do homework on there.
Homework is all of the lessons you have don't in school you have 10 pieces 1 for each subject have 10 weeks to finish it all on Thursday it gets checked. If your struggling with your work you can go to homework club.
Homework club is a brilliant place to do your homework and have support there is needed and in your knowledge organiser you have all ten weeks, worth of homework so no lost pages. You need to complete 10 pieces a week the get it marked.
Knowledge organisers are basically revision books since week 8 is assessment week meaning you will need to look back in your book to revise on what you have already learned that term
What's your favourite lesson? What do you like about it?
I would say that every teacher is caring and they all have good lessons
My favourite lesson is computing because we get to try coding and also get to make our own website.
My favourite lessons are engineering and designing, PE, history and art
My favourite lesson is computing because I love every piece of work we do.
Art because you get to learn new techniques such as the 6 formal elements
Teachers teach us very well here at stone lodge I find it easy to understand things
My favourite lesson is science because sometimes we get to do a practical and the work is fun in our books.
The teachers can be funny in lessons and they are really helpful when we are stuck.
Is computing as you get to try coding all other stuff we are even going to make out own website and the part I love the most is the fact the teacher can fry a computer with filling it with codes.
My favourite lesson is English and the reason is it is fun and creative and I personally love writing but also the teacher is super nice.
PE is great and both teachers our amazing we play lots of sports
And the last word goes to William …
Welcome to stone lodge! I hope you have had a good time seeing our school. All of us had only been here for 7 weeks but we love it already. You might think you'll miss your old school, but you will have the comfort of lots people around you including teachers, teaching assistants, the office and obviously your new friends. There are lots of people here at Stone Lodge, some are as new as you! Never be shy to ask someone to be your friend because I bet we all would want to. I'm 100% sure that you will find your place in Stone Lodge.
Good bye and have a great time!
Learning Beyond the Classroom day. We are so grateful to finally be able to book and enjoy a whole range of stimulating and immersive school trips and activities to support and enhance classroom-based study. This week, each year group had their own curriculum based 'Learning Beyond the Classroom' experience.
Year 9 Travelled to Port Lympne reserve which is a breeding sanctuary for rare and endangered species which pledges to, wherever possible, return animals born at Port Lympne to protected areas of their natural habitat.
"We saw many endangered species from around the world and learned about conservation. Many students had not seen these animals in the flesh before so it was delightful to see the joy on their faces when they came face to face with these animals"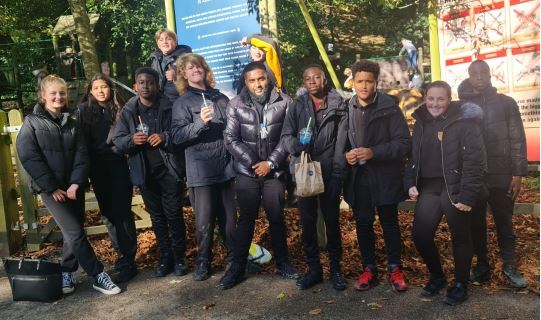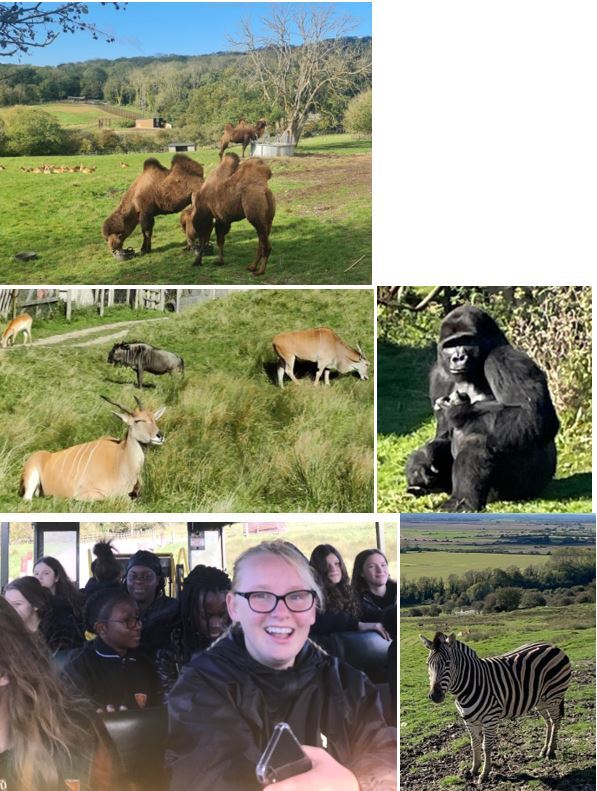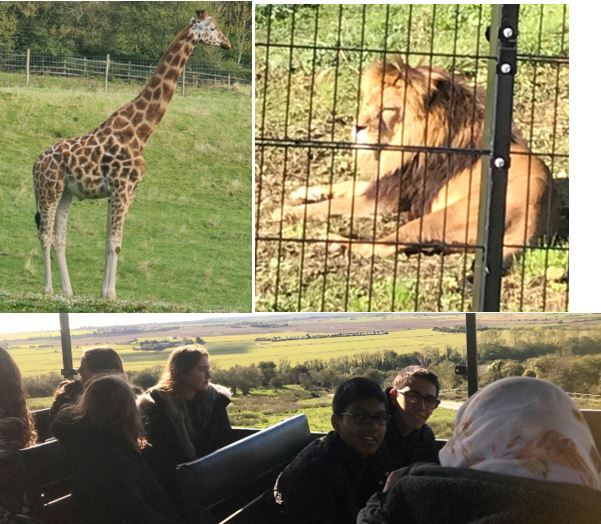 Year 8 Travelled to London Zoo where we came face to face with a huge range of wildlife. The students got to meet first hand a host of endangered animals and to understand better the issues they face in their natural habitat and what we can all do to help protect them. Students have been studying sustainability and today's visit provided a tangible example of sustainability in action as we learned about the ZSL London Zoo's efforts to support wildlife through their programme of Science and Conservation work and events.
"I couldn't believe how many new (to me) animals I've seen today, my favourite is the sloth it's so important that we do more to make sure that these animals can live in their natural habitats"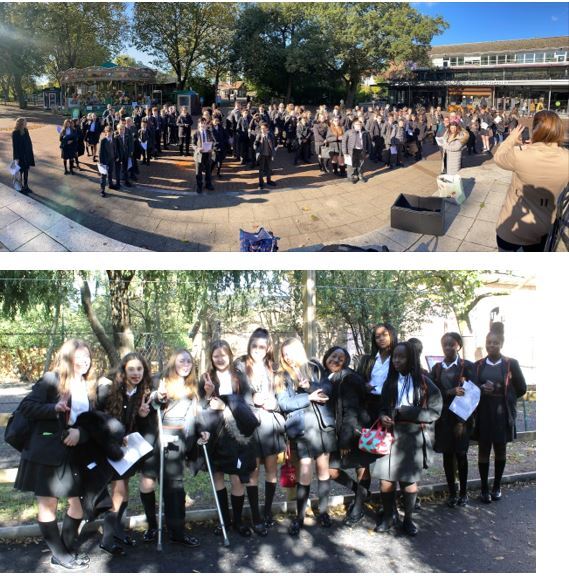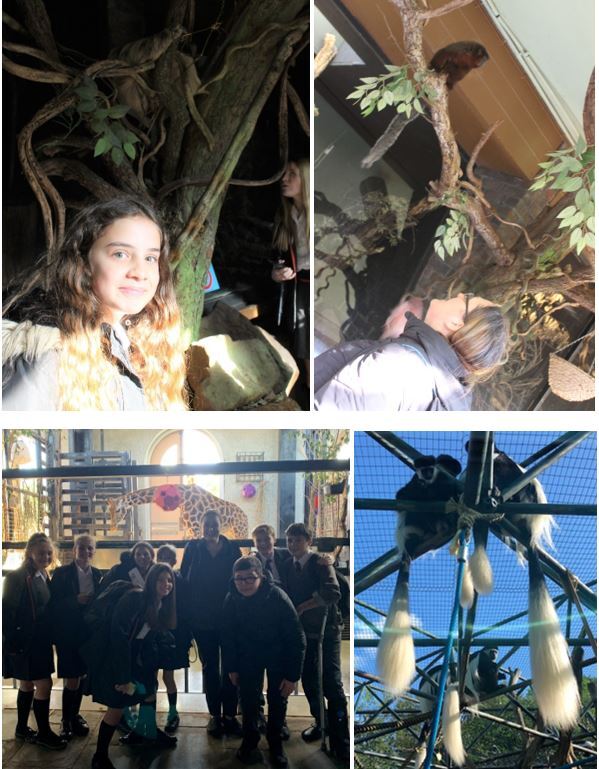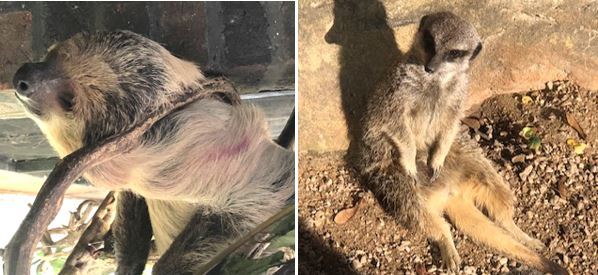 Our Year 7 students travelled to KidZania where they all got the opportunity to try out different roles and feel empowered to explore different areas of interest to see where their individual talents could take them!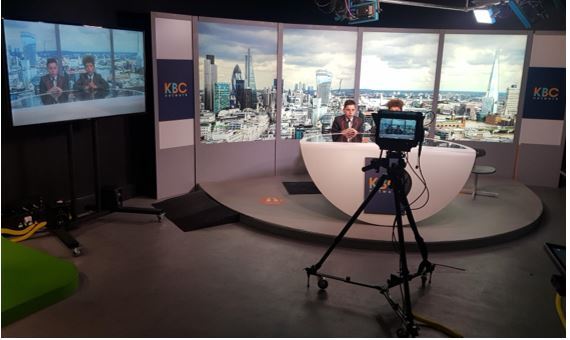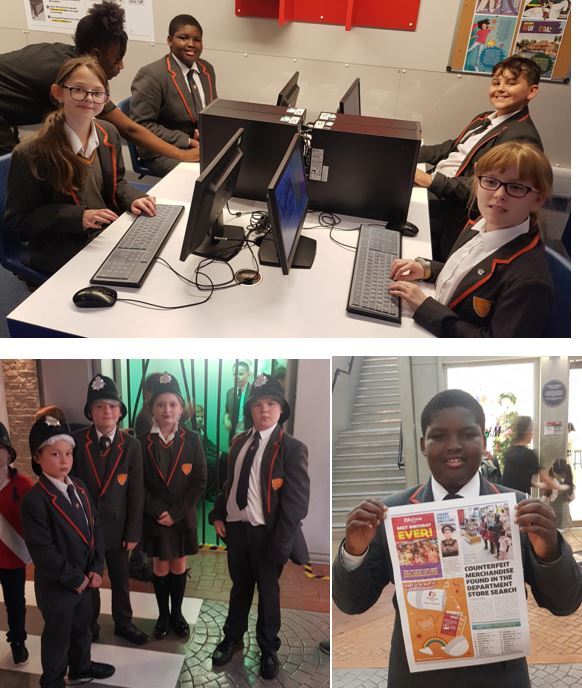 Do you shop in Morrisons? We've joined their "Good To Grow Scheme" which offers free gardening equipment for schools! For every £10 spent in Morrisons we get 'grow tokens' to redeem against gardening equipment for our school! All you have to do is scan your Morrisons card every time you shop and nominate us as your selected school. For more information please click here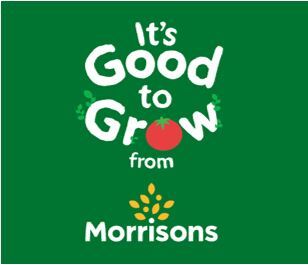 Please join me in congratulating Sophie of Y9 who recently attended a Baton Twirling National Competition. Sophie did exceptionally well securing a first place in 2baton as well as forth place in a strut event. Brilliant news Sophie!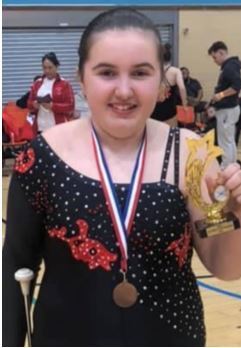 Best wishes,
Gavin Barnett
Head Teacher