Blog week ending 8th October
Posted on: 08/10/2021
Our Year 9 Students Leaders have been continuing with their Leadership Qualification Course and will be able to put their new-found skills and experience to work as they will be leading the tours around school during our Open Events. Our Student Leaders will be talking to prospective parents, carers and Year 6 students to give them an insight into our wonderful school and answer any questions they may have about lessons or school ethos.
Please note that school will finish at 2.30pm on Monday 11th October to allow us to prepare for our annual Year 6 Open Evening. Students may remain on site until 3.30pm but please be aware there will be no homework club.
Form left, Lilah, Archie, Tiana, Dr El-Damanawi, David and Millie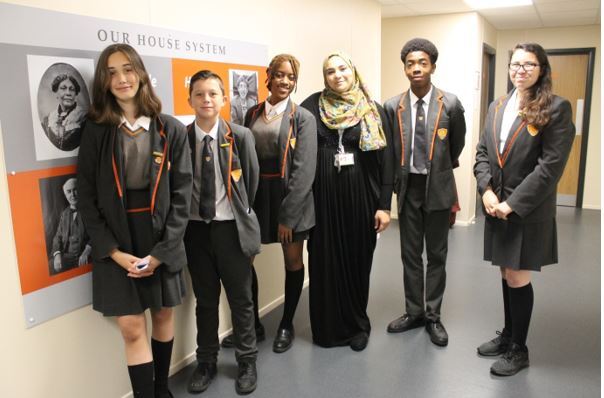 Our Year 8 Art students have been continuing their exploration of abstract art with the study of Mondrian's work. Students have created a set of studies and are now using these to create their own Mondrian-esque piece!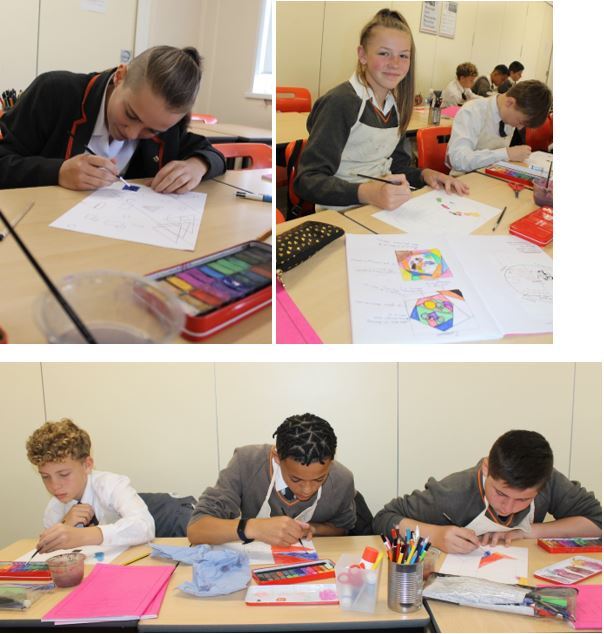 The inspiration for their piece was a work by the artist Mondrian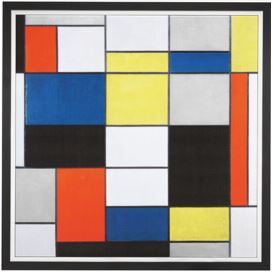 We are delighted to be able to recommence trips for all of our students to enhance and enrich their classroom curriculum study. The first scheduled trips of this academic year are on Thursday 21st October and are as follows;
Year 7 – KidZania
Year 8 – London Zoo
Year 9 – Port Lympne
Mr Uddin's Year 8 Computer Science students have been learning about Local Area Networks with a session that started with a lively game of 'keyword Bingo' and then saw Mr Uddin demonstrate the principles of LAN with a human network! Both pictured below.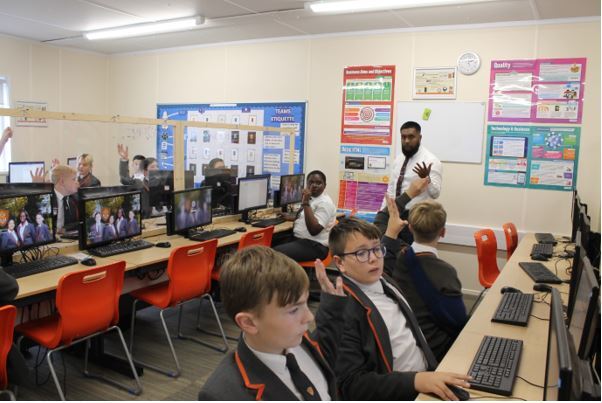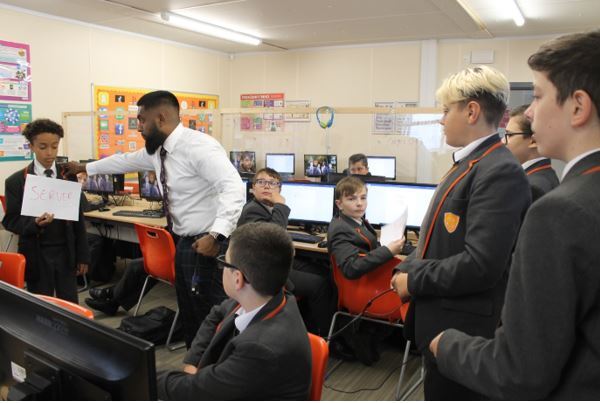 Today we took part in the #HelloYellow day in support of the charity Young Minds. Staff and students wore a yellow item to show their support and raise valuable funds! Thank you to all those who took part to celebrate the little things we can all do to look after ourselves and each other's mental health – all contributions no matter how small can make a big difference!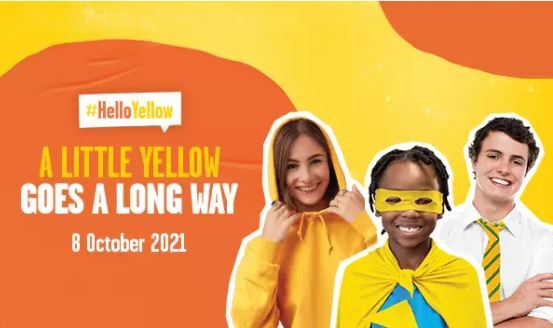 HSBC Education team have shared details of a finance course aimed at young people. The course is delivered via Zoom and is completely free of charge. For more details and registration please see the below;
HSBC Financial Education Team Presents:
Banking 101
We are pleased to invite you to a financial capability session for your children to be run by the HSBC UK Education team.
We know young people & parents lead very busy lives. That can mean it's hard to find time for financial learning.
Contactless, digital and mobile banking are increasing the invisibility of money, making it even harder to build financial confidence. But our financial education programme can help you to overcome those challenges, whether at home or in the classroom.
The session is entitled Banking 101, this session helps support the understanding of the basics of banking, borrowing, saving and why getting a bank account is important. The lesson will be delivered via Zoom on Tuesday 19th October 2021 at 17:00pm, lasting 60 minutes. This session is suitable for children aged 11-16+
Please click here to sign up Webinar Registration - Zoom quoting Meeting ID: 948 3107 4134
Password : 755613
Best wishes,
Gavin Barnett
Head Teacher