Blog week ending 24th September
Posted on: 24/09/2021
This week we have been filming new footage for our Open Event video to provide an insight into our school and showcase our amazing students and staff. As much as I don't relish having to stand in front of the camera(!) I am enormously proud of all we continue to achieve here at Stone Lodge and thoroughly enjoy being able to share news of our wonderful school! Thank you to all of our students and staff who contributed, once it has been edited I will share the finished film via my blog and on our website.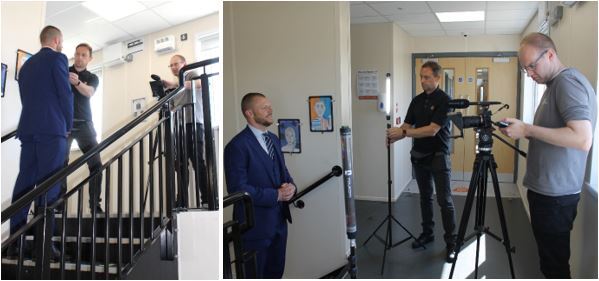 Introducing Miss Cogswell, Teacher of Science "I joined Stone Lodge in September in Science department. Science has always been a great passion of mine, including at school where I attended STEM club myself and competed nationally in in a competition endorsing the anti-doping campaign for the 2021 Olympics. My specialism is in Biology with a focus on animals, however I do enjoy the awe and magic that can be found in Chemistry and Physics! I look forward to sparking an interest in students' curiosity and their nature to ask questions, exploring the world around them."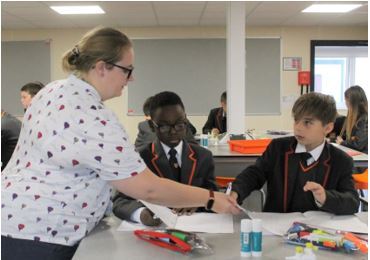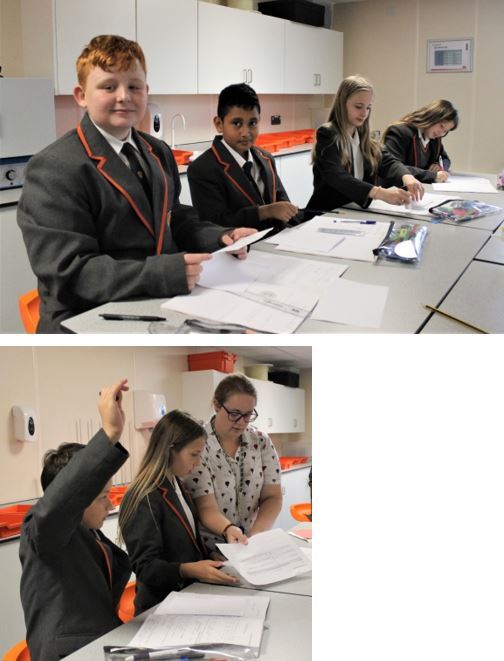 Miss Cogswell was inspired to pursue a career within science by her involvement in science clubs and competitions and is a huge supporter of extra-curricular clubs. Please do encourage your child to try one (or more!) of our after school or lunchtime clubs. They are an excellent opportunity to try out new activities or develop interests .. the more things you try the more likely you are to discover your strengths and future potential, as well as having a lot of fun along the way. To sign up to our after school or lunch time clubs please fill in this online form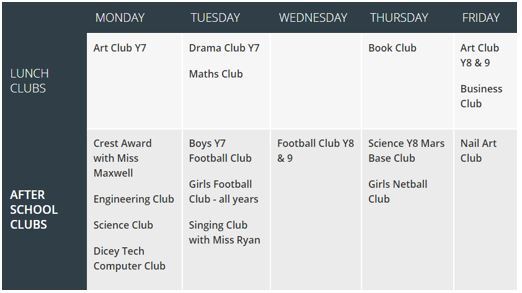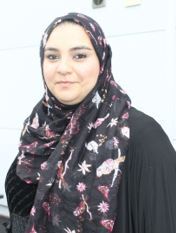 Introducing, Dr El-Damanawi, Assistant Head Teacher; Personal Development & Behaviour. "At my core, I am a people person and my approach to teaching centres around student personal development. Delivered effectively, I believe that a good education is one where students have the opportunity to reflect on their own values, learn what they didn't know they didn't know and come out of the process generating even more questions. My aim is to inspire young people to develop their own pathways allowing them to emerge prepared and eager to lead their lives with confidence, so that, as they grow they continue to make a positive contribution to society and those around them"
Miss Maxwell, our Lead Coordinator for Engineering invited the cameras into her new Engineering class room to share the extent of the specialist equipment and resources available to our design technology and engineering students. All students will have the opportunity to work with the new, state-of-the-art facilities during lessons and in our engineering club.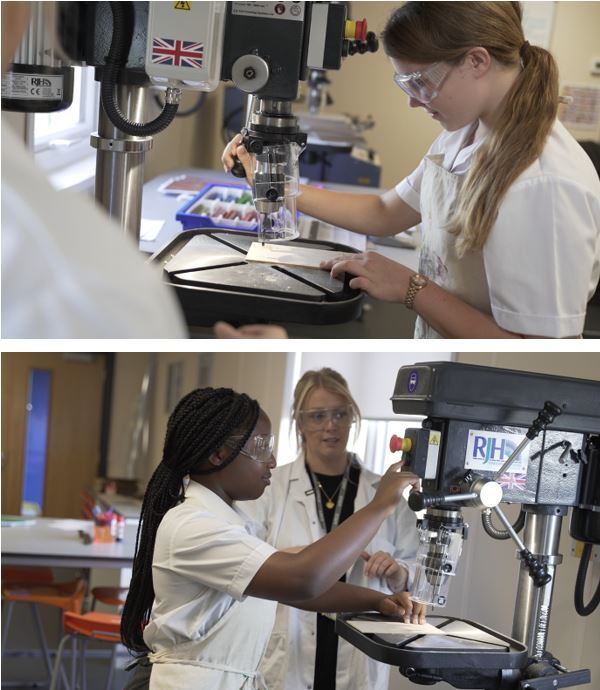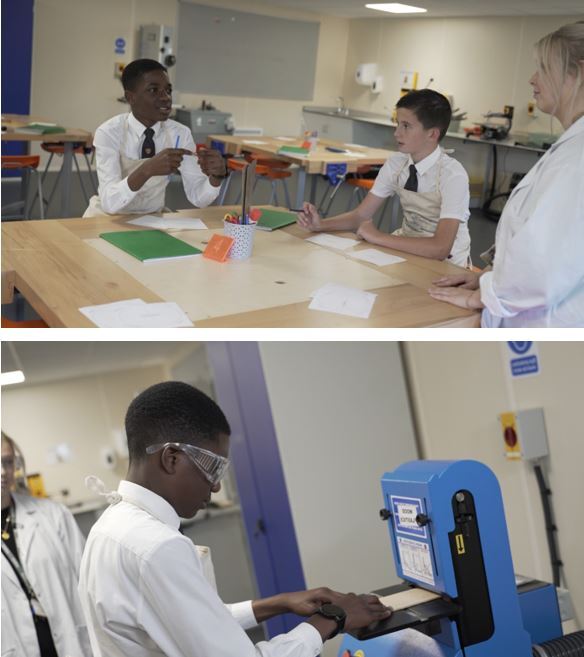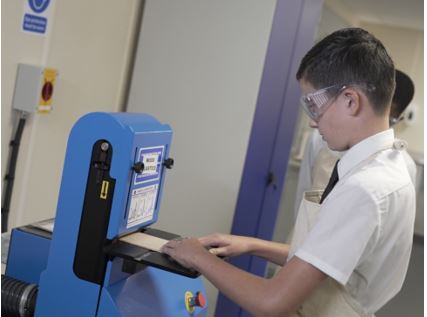 Mrs Burgess' Year 8 English students have been creating emotive and stirring poetry using 'pathetic fallacy'; which is a literary term that attributes human feelings to something non-human. The below poems from Kingsalem and Cameron perfectly demonstrate the technique, well done!
Kingsalem N of 8B
The Tsunami, strong and mighty
Sly and predatory
When you see it
It's too late
The Tsunami, solemn and sneaky
Rapid and deadly
When you see it
It brims hate
Raging and destructive
It lingers, it spies
But do not look it in the eye
It chases, it runs
Destroying everything in its way.
Cameron A of 8B
As stealthy as a tiger
And as rough as a shark
It is a vicious creature
Who howls and doesn't bark
The weather that doesn't breathe
But when frightened would heave
Weather that's predatory
If it catches you, it's the end of your story.
Come and join our team! Across our Trust we have a number of excellent job opportunities. Roles range from Pastoral & Wellbeing Manager, to Receptionist and Maths Maternity cover to Cleaners. Please click here to read more about the roles and to apply. Recruitment (accessacloud.com)
Best wishes,
Gavin Barnett
Head Teacher