Blog end of Summer Term 21 July
Posted on: 21/07/2021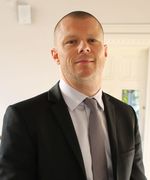 Looking back with pride:
As we arrive at the end of another unusual year, we do so with a sense of pride for how our students have navigated all the changes, challenges, and uncertainty that these times have
brought. Our students have continued to thrive and grow as we have kept up with our learning
through high quality teaching, whether online or face-to-face. I am grateful that despite everything, we were able to stage so many exciting events; such as trips, clubs, sports day and sporting events,
PTA events (a huge thank you to the PTA for all their work this year!), assemblies, and many more.
It was particularly heartening to present so many of our students with awards and certificates during our Celebration Assemblies to mark their significant endeavours and achievements. To find a full list of all of our student award recipients please click here to view the Year 8 Presentation and click here to view the Year 7 Presentation
Thank you to everyone for contributing to such a great year.
Special congratulations to Year 7 student Demi C of Year 7 who was awarded the PTFA Award for Endeavour – there is only one recipient of this prestigious award for each academic year. Demi was recognised as someone who embodies our Stone Lodge values and makes a huge and positive contribution to school life and all of her fellow students.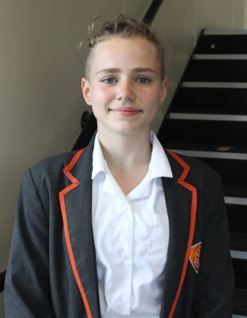 Some of our Year 8 Award recipients are pictured below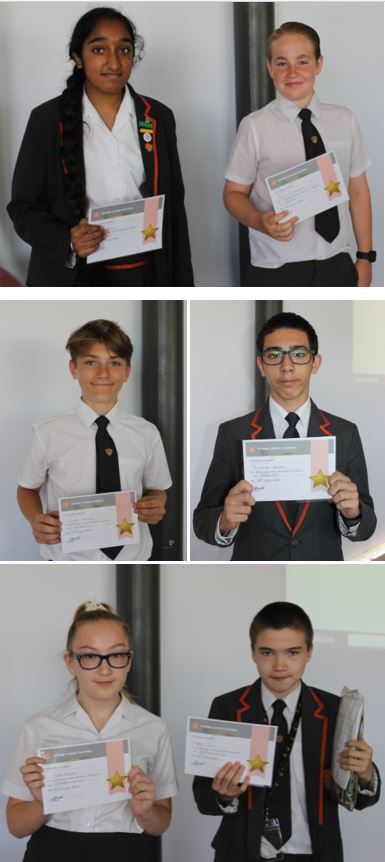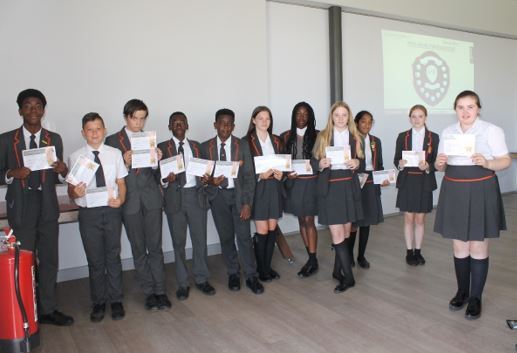 Looking forward to the new academic year:
As we look forward to September, and to welcoming our new Year 7s, I am confident that our Year
8s and 9s will be able to show the new cohort 'The Stone Lodge Way' with great confidence.
In the new year we will have our new temporary building, which is taking shape as I write. This will include a larger SEN room and Engineering room, as well as a further Computer room and Science lab and six further classrooms. It will also have additional staff room areas and office space as our staff numbers grow with our students' numbers. You can all see that our permanent site is rapidly developing and is on track for our grand opening Easter 2022, which will be such a privilege for our community to celebrate together.
I am delighted to share the news that we have appointed ten new members of staff in teaching, senior leadership and pastoral roles who I look forward to introducing to you and the students in the new academic year. Each new staff member will be included in school blogs together with information on their role and responsibilities.
Start of term September 2021:
Government guidance for the new academic year requires all secondary schools to conduct two on site lateral flow tests in the first week back, before students begin to test at home as they have done this year. There is no need for you to submit a consent form again unless your decision has changed, or your details have changed. Please contact us if this is the case.
Year 8 and 9 will return to school wearing casual clothes on the first day back, Thursday 2nd September during the times shown below and then return home once their year group has been tested. They will also receive their new timetable and Knowledge Organiser on the 2nd. Lessons will then start as normal on Friday 3rd September for Year 8 and 9. We are pleased that we will be using the faster, more comfortable Orient Gene lateral flow tests which require a nose swabbing only.
Year 8 – Thursday 2nd September -9:15am to 11:00
Year 9 – Thursday 2nd September – 11:15 to 13:00
Exact timings of testing will be sent to you towards the end of the summer break via email.
Teaching Groups:
In September we will (guidance remaining as currently published) be able to move away from
'bubbles'. This means that we can go back to a mixture of single and mixed gender teaching groups.
Our year 9s will be familiar with this arrangement. Our Year 8s have only been taught in single sex groups and we will work with them to adapt to this change.
As we end the year it is with huge gratitude for our families for your continued support of your child's education, your communication with the school and your positive messages and kind thoughts that have been sent to staff across this year. It is when we face the toughest of times that our community makes all the difference. Whilst this year has been hard for all, the end result is that we have students who have made great progress, who understand what they need to do next to continue their development and above all are models of our RIDES values, embodying respect, integrity, determination, equality, and self-management in all that they do. I could not be prouder of our community for all that they have done this year, going far above and beyond what is expected to
continue ensuring our students progress and grow despite the many challenges. Thank you for your
commitment.
Please enjoy a well-earned summer beak and we look forward to welcoming you back in September for another year

Thank you to Mr Naylor who shared the below photos which he took during our recent school trips!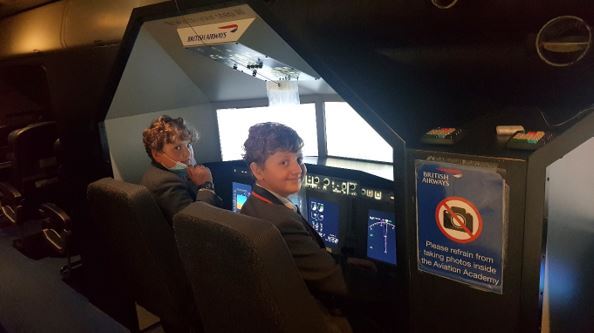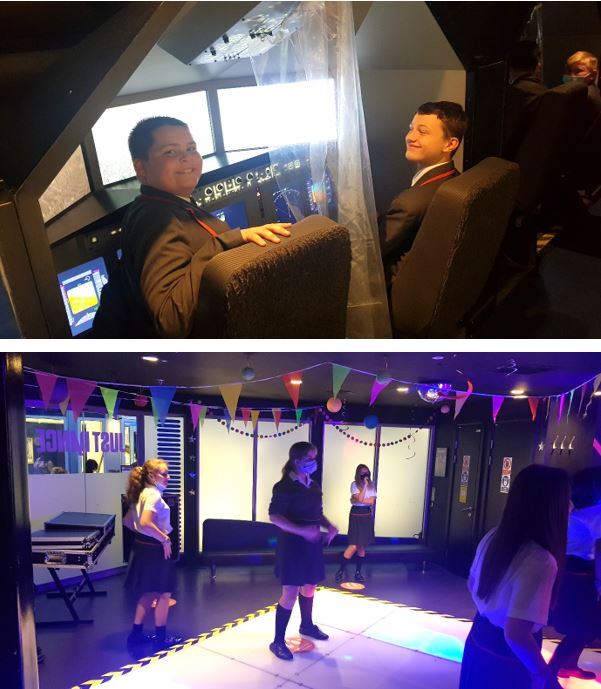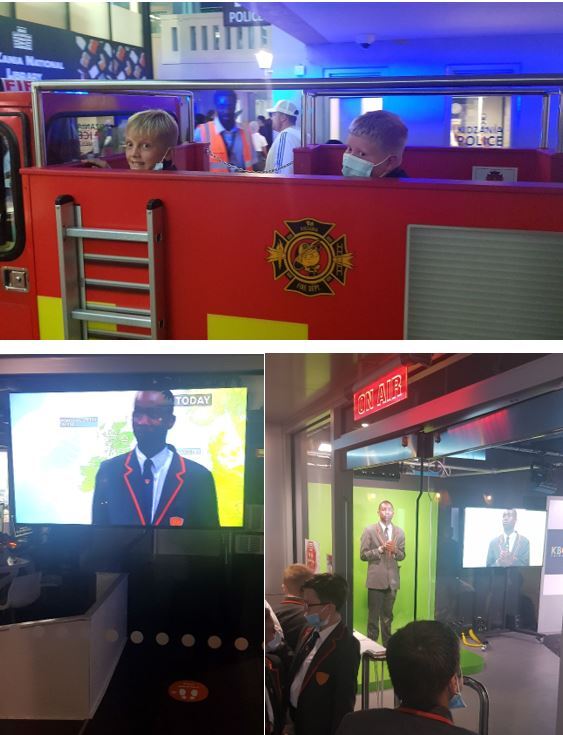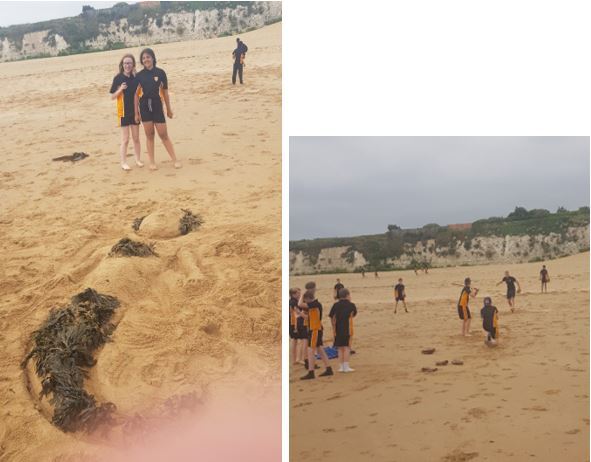 Best wishes,
Gavin Barnett
Head Teacher