Blog week ending 9th July
Posted on: 09/07/2021
Our Year 7 Computer Science students have been working with the programme PowerPoint to create presentations to share with the rest of the class. Students shared details of their first year at Stone Lodge School including their favourite lessons and hopes for the future. The task combined computing PowerPoint skills with public speaking – well done everyone!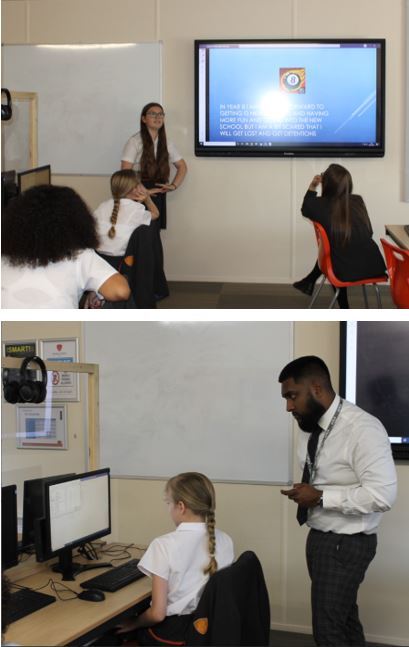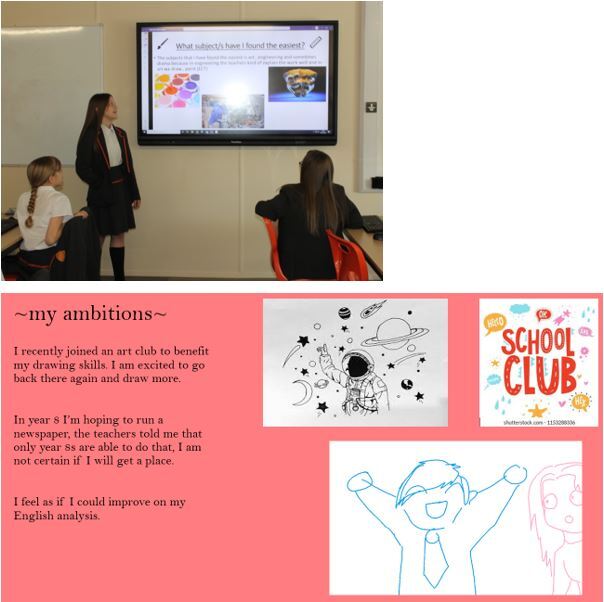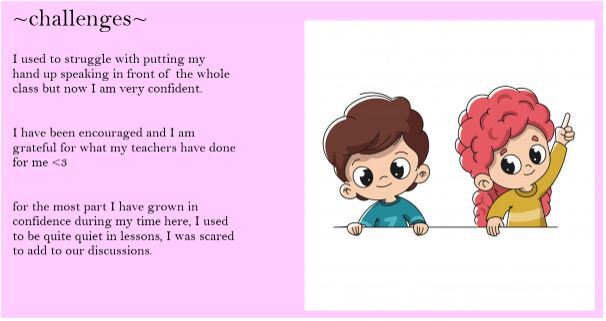 Our Year 7 Engineers have been learning about biomechanics to understand how living things move. Students are finalising their mechanical hand models using hydraulic systems (using the power of pressurised liquid) and pneumatic systems (using the power of pressurised air)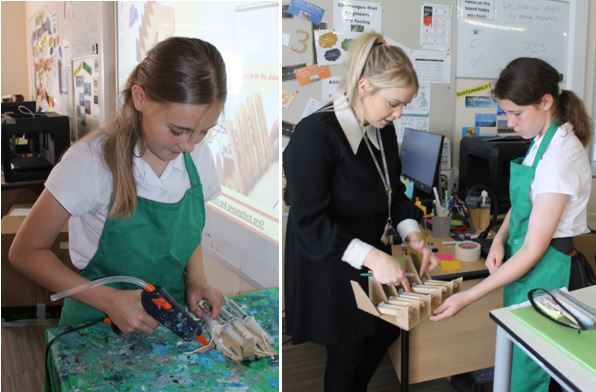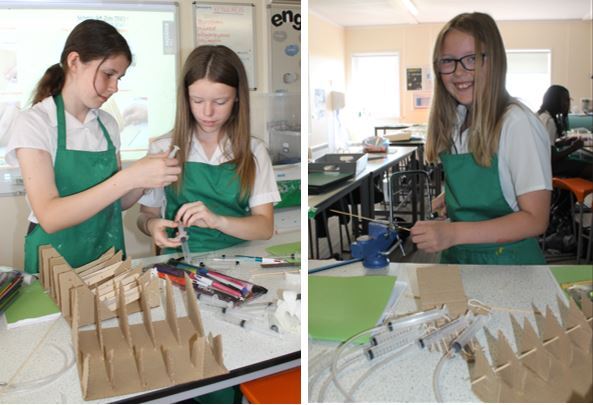 Thank you to all Y7 and 8 students who contributed to the interview process for the appointment of an additional Pastoral and Wellbeing manager. Students were brilliant at putting the candidates at ease and provided valuable feed-back to help me appoint the best person for the role.
Student Voice panel from left; Archie, Callum and Henry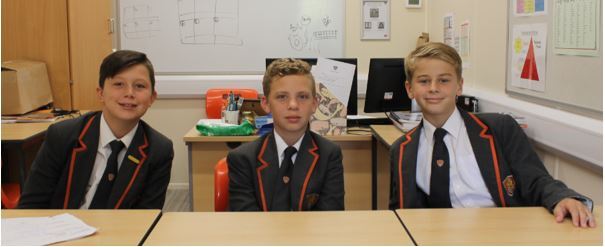 Student Voice panel from left; Freya, Amber and Demi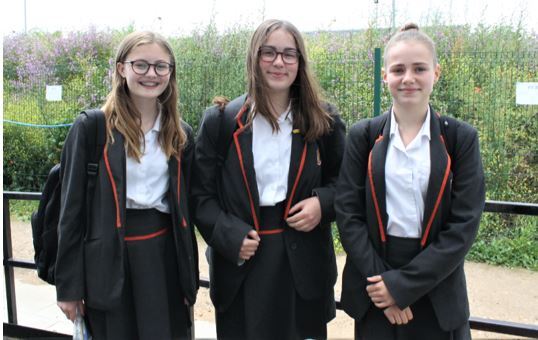 The Year 8 students enjoyed a team-building session making towers using just spaghetti and marshmallows! During the lesson we discussed collaboration and team work and what attributes make a good team. Students also shared their own examples of when they worked in a team. The task set was to construct a tower, that must stand up unaided .. using just spaghetti and marshmallows. Team with the tallest tower wins!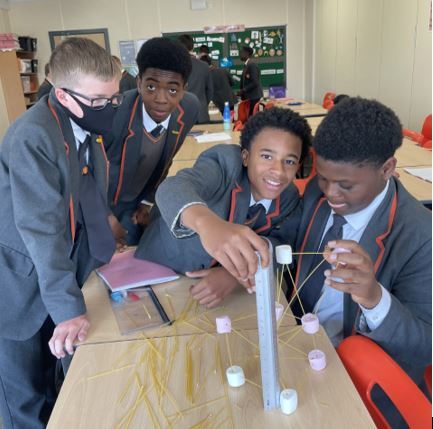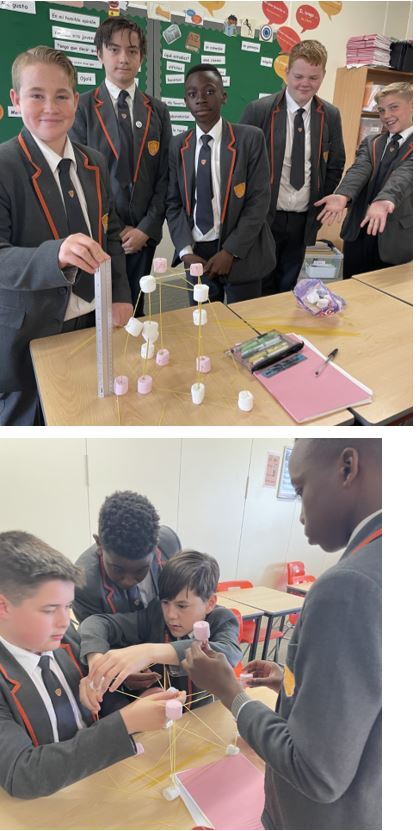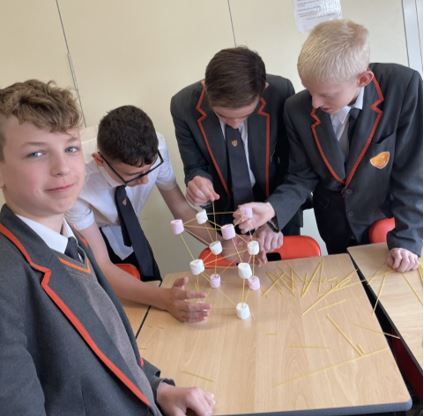 Message from Mrs Donna Lodge, CEO Endeavour MAT
Our Trustees and Members joined us in school for our annual Trustee Review Day. The meeting is a platform to measure and assess the many strategies and contingencies put in place to ensure continuity of learning, management and care across our schools for what has been a very challenging year. As a MAT we immediately moved to a fluid and interactive online teaching regime, providing a high calibre of lessons and student engagement. This year has proven the value of a truly collaborative and united Trust to provide the best possible outcomes for our students and staff. Our strengths and expertise were shared across schools, all new learnings and provisions discussed and deployed to all students.
Pictured below from left, Mr Barnett, Head Teacher of Stone Lodge School, Mr McGonigle, Trustee, Mr Strachan, Trustee & Chair of the Local Governing Body for WGSB, Mr Mattu, Trustee and Chair of Trustees from September, Ms Kemsley, Trustee & Chair of the Local Governing Body for Stone Lodge and Mr Guthrie, Head Teacher WGSB & Endeavour MAT CEO from September.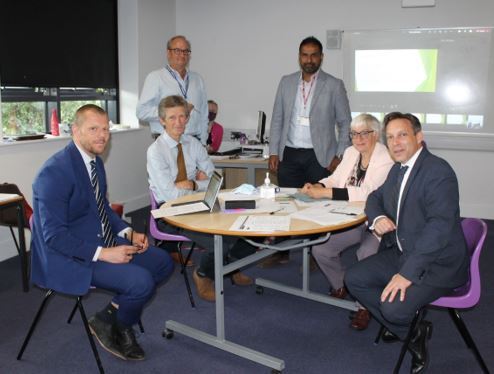 Pictured, me with new Chair of Trustees, Mr Mattu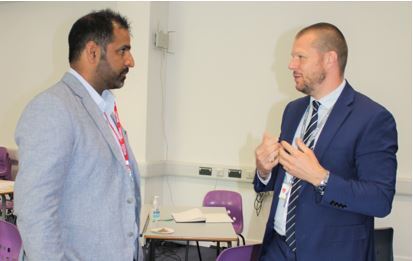 I would like to take this opportunity to thank Mr John Horgan, our Endeavour MAT Chair of Trustees who is stepping down in August. John has been a huge support and ambassador for our schools providing tangible value and industry experience to the process of Trust management and setting objectives; ensuring that students and staff within our schools thrive. From September, our current Trustee Mr Suki Mattu will become our Endeavour MAT Chair of Trustees. For more details concerning our Members and Trustees, please click here
Forthcoming;
Students have been signing up for events ahead of Sports Day on Tuesday July 13th. Events are;
100m
400m
700m
4 x 100m relay
Discuss
Shot put
Long jump
Girls' football
Boys' football
Please can you ensure that students have water bottles and full PE kits for the day!
Best wishes,
Mr Gavin Barnett
Head Teacher