Blog week ending 2nd July
Posted on: 02/07/2021
This week I had the pleasure of hosting our annual Governor review day. It was an opportunity to reflect upon this academic year in terms of our expectations and targets as well as to plan our school objectives for next academic year. An integral part of the day was a presentation from
representatives of our Student Leadership Programme. Tia, Flourish, David and Archie addressed our Governors to present an introduction the roles and responsibilities of the Student Leadership Programme and the accredited student qualification they are all working toward. All of our Governors remarked upon the maturity and quality of their presentation and were impressed by their ambition for the whole student body.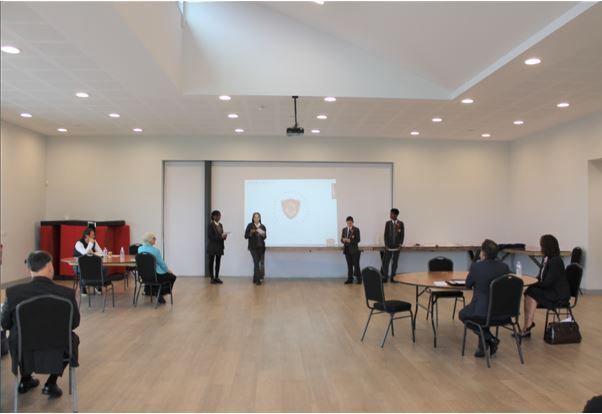 Our Student Leader presenters with Mrs Lodge and Mrs Artmann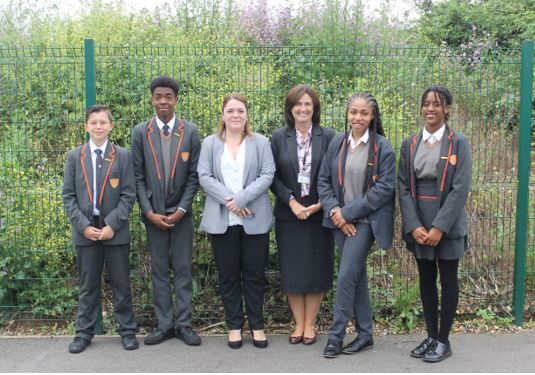 Our Governors from left; Mr Eng, Mr Oliver, Mr Cooke, Mrs Nuckley and Mr Carter.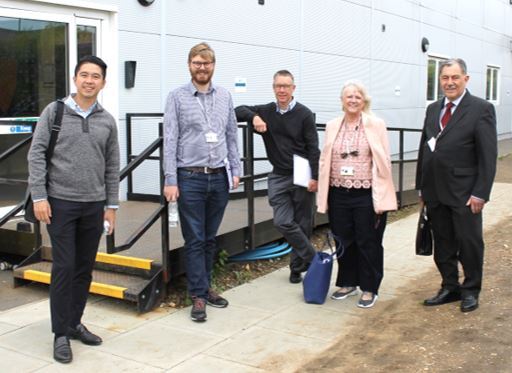 Our Chair of Governors, Ms Kemsley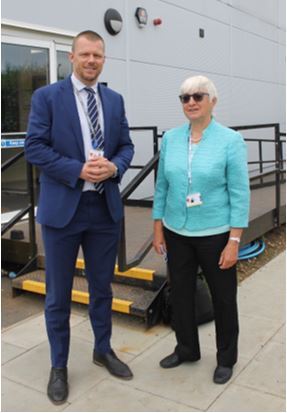 Our Governors review meeting included a tour of our new school building. Pictured below, Governors Mr Ryan and Mr Oliver
As you can see from the latest photographs, the new school building is coming on in leaps and bounds.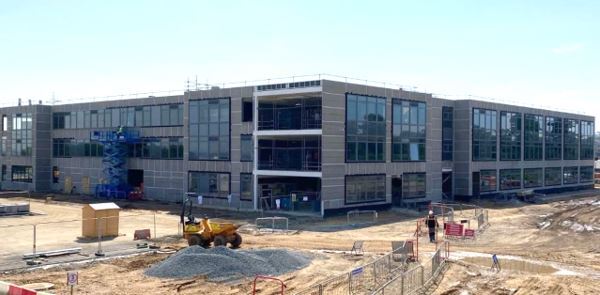 The School Courtyard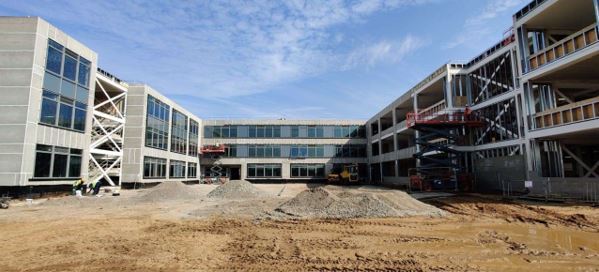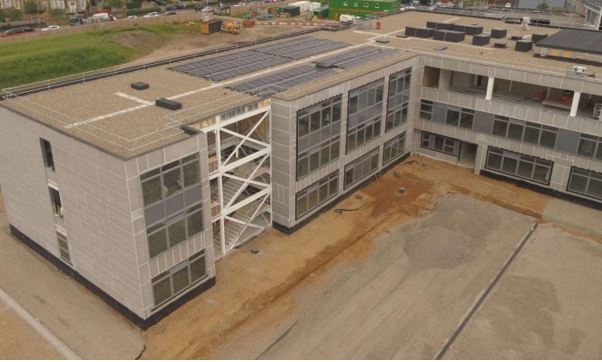 Sports Hall changing entrance

Triple height area within dining area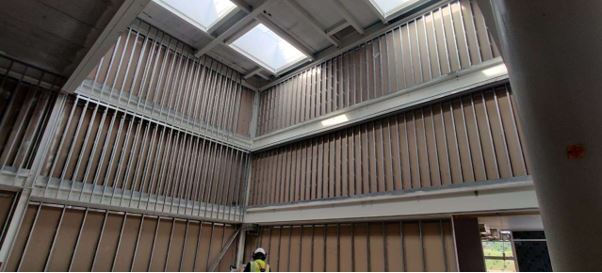 Sunken plant wall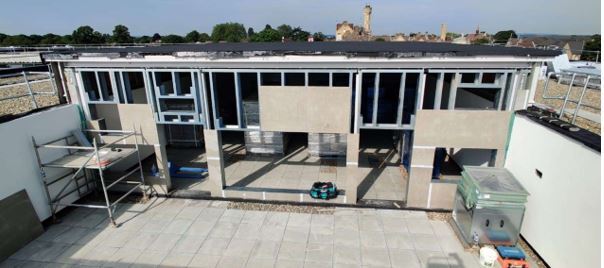 Mrs Burgess' English students have been working on practice questions ahead of their English assessments. Using pictures as a stimulus, students have been working collaboratively to familiarise themselves with assessment question formats and terms. The students were making some really positive contributions in preparation for their assessments – well done!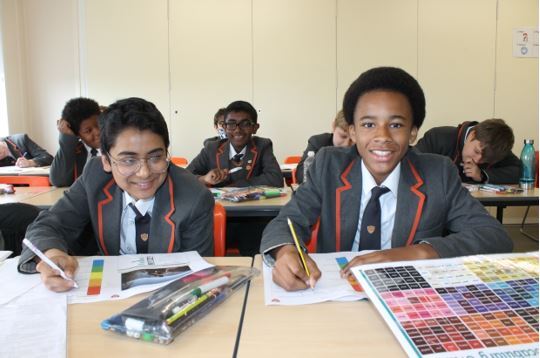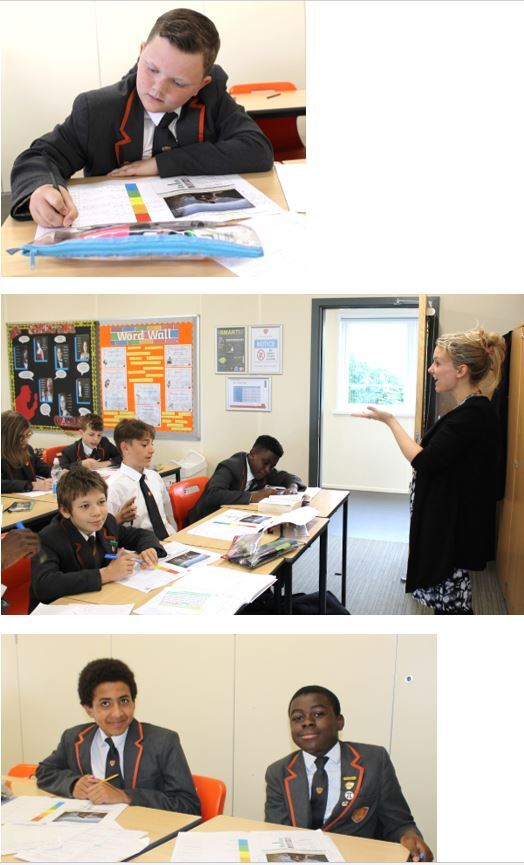 Mrs Mossone-Evans' Year 7 Spanish students were making great progress with speaking activities this week. In pairs, students translated and shared key phrases showing a good grasp of grammatic tenses and vocabulary skills.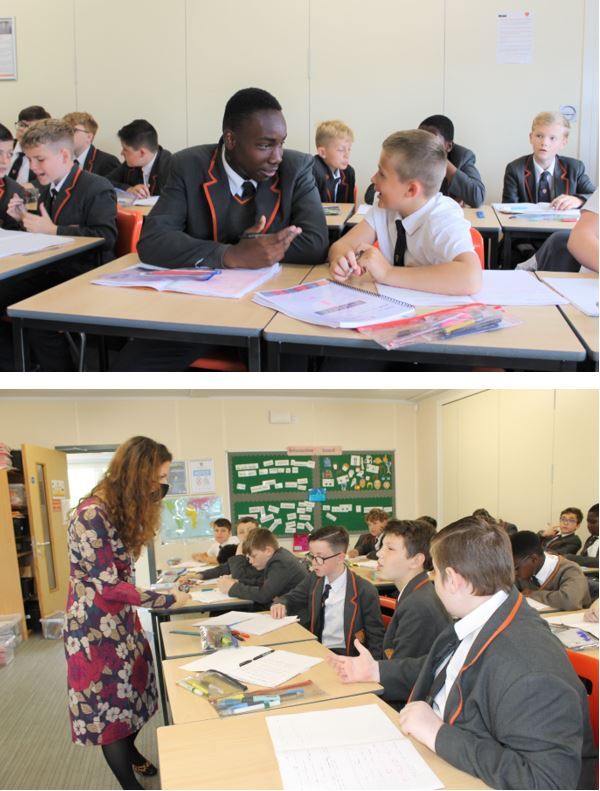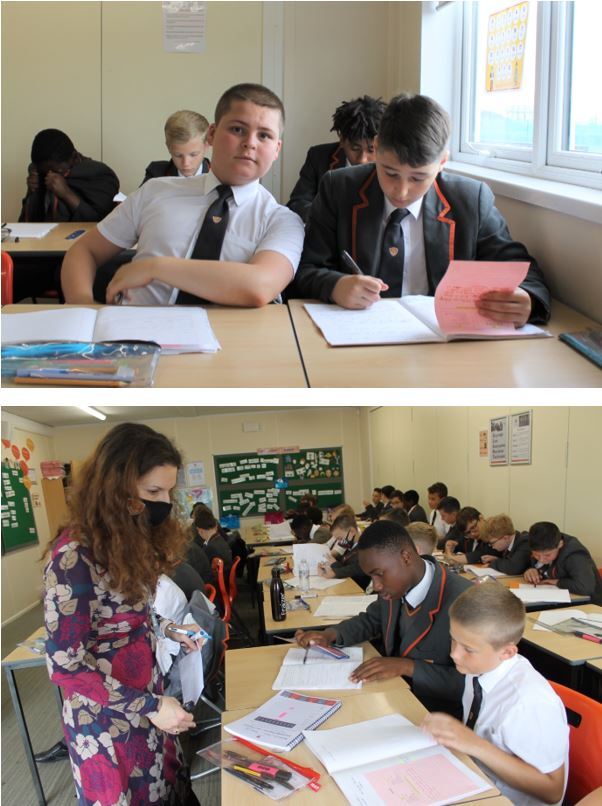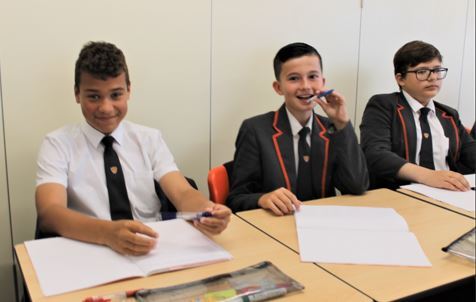 As you know, at Stone Lodge School we celebrate achievement across our school community, whether a school-based activity, participation in a club, or a special achievement or award. This week, I'd like to share news of Romilly Mae's recent show jumping event. Romilly is an accomplished show jumper who has been riding and keeping horses since the age of four. Romilly-Mae recently came 1st in her novice class, 2nd in her intermediate class and 1st in teams at a local show held by Mount Mascall Stables. In addition to winning prize money, Romilly-Mae was presented with a trophy and rosette to add to her collection! Additionally, Romilly-Mae came 1st in her class at Old Bexley Stables. Horse-riding, and specifically, the level at which Romilly-Mae competes at in show jumping takes considerable determination, skill and dedication. Please join me in congratulation Romilly-Mae on her recent show jumping triumphs and we look forward to hearing more from future events.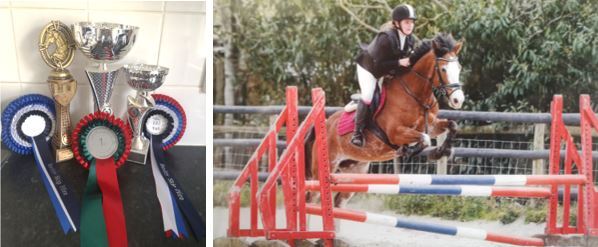 Best wishes,
Gavin Barnett
Head Teacher