Blog week ending 18th June
Posted on: 18/06/2021
Our Year 7 Students have been exploring the roles and work of Charities as part of their Successful Lives Programme. In this lesson students explored The Big Issue magazine and the methods it uses to raise awareness and money for the homeless. The students evaluated the magazine covers brainstorming ideas (pictured below) before starting to draft their own front covers.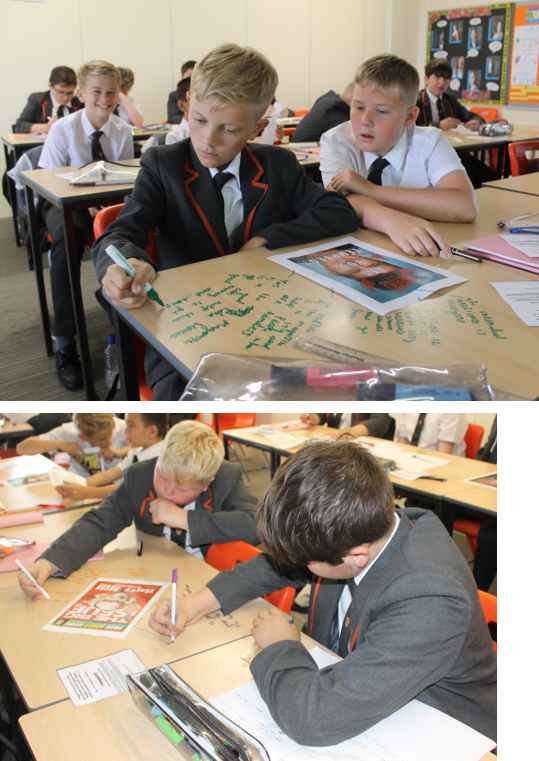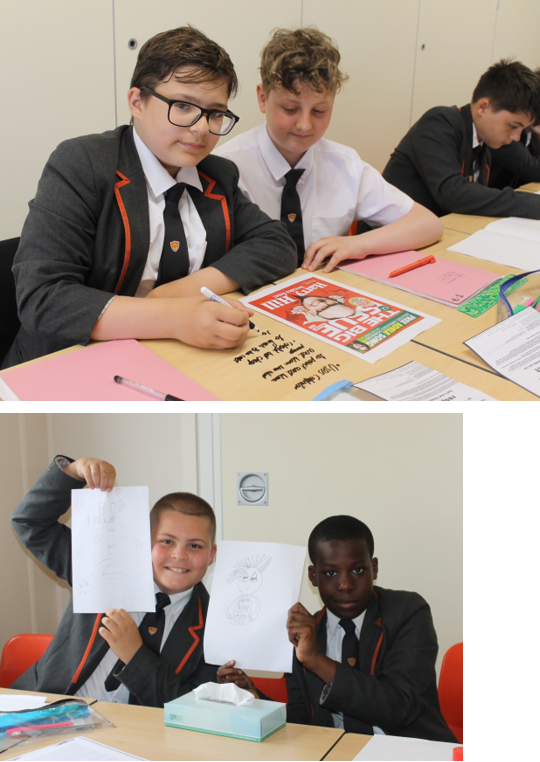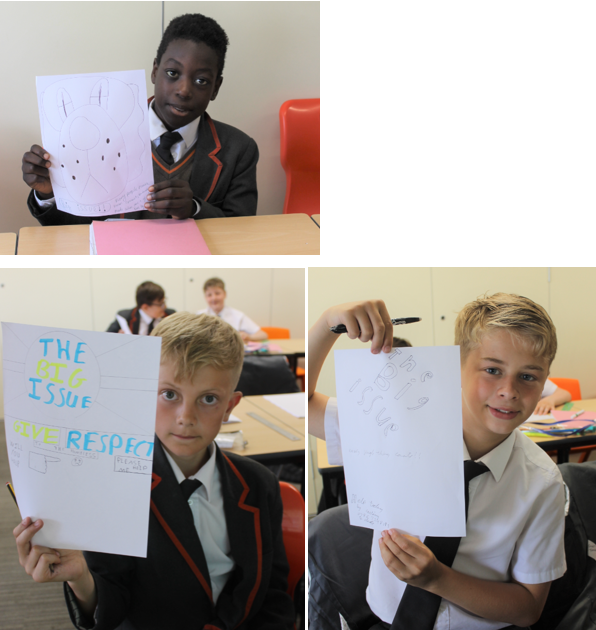 Mrs Artmann's Year 7 English students are working on their creative writing skills to develop their ideas and stories in an individual, original and compelling read. In this grammar-based lesson Mrs Artmann worked with the students to create a pause and add emphasis in their writing by using semi-colons.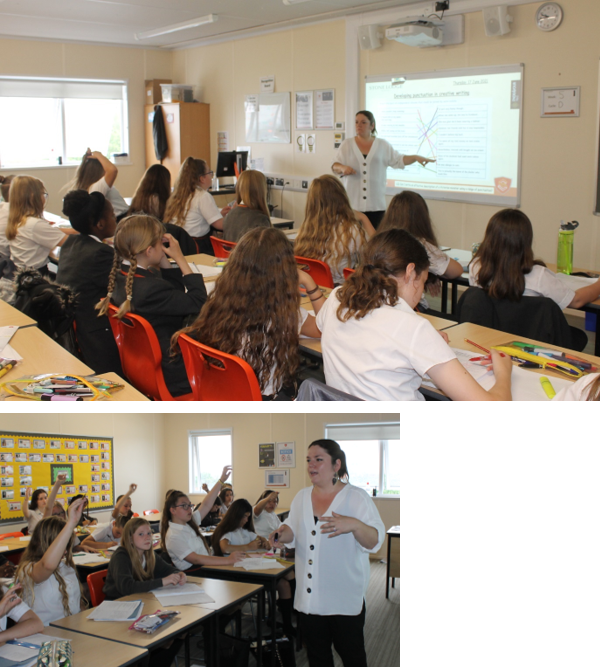 Mrs Jackson's Y7 Art students are experimenting with materials and techniques to create different effects in their artwork. In this lesson they were working with India ink to master colour washes and building layers. India ink is a tricky medium to master but the students worked really well and produced some great work.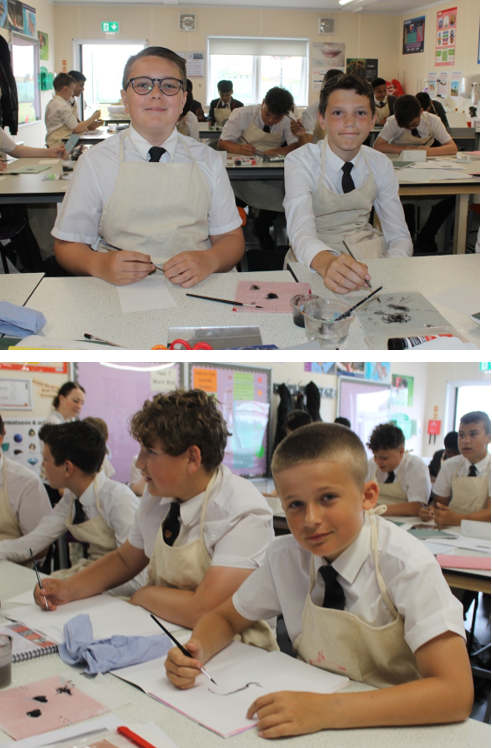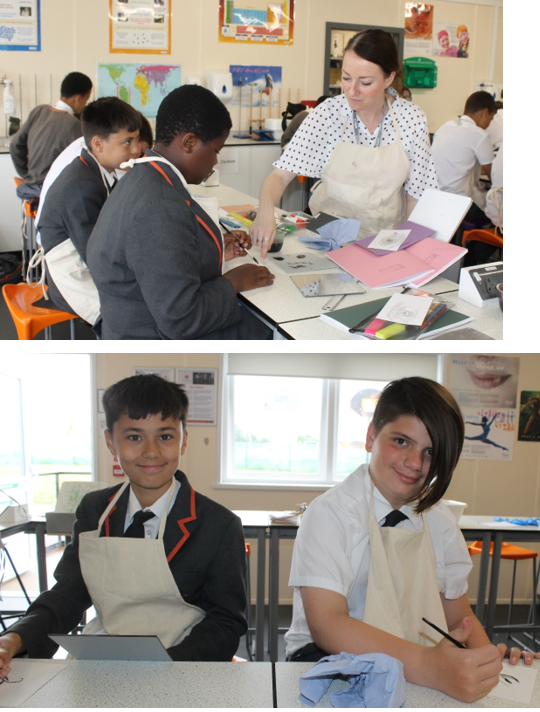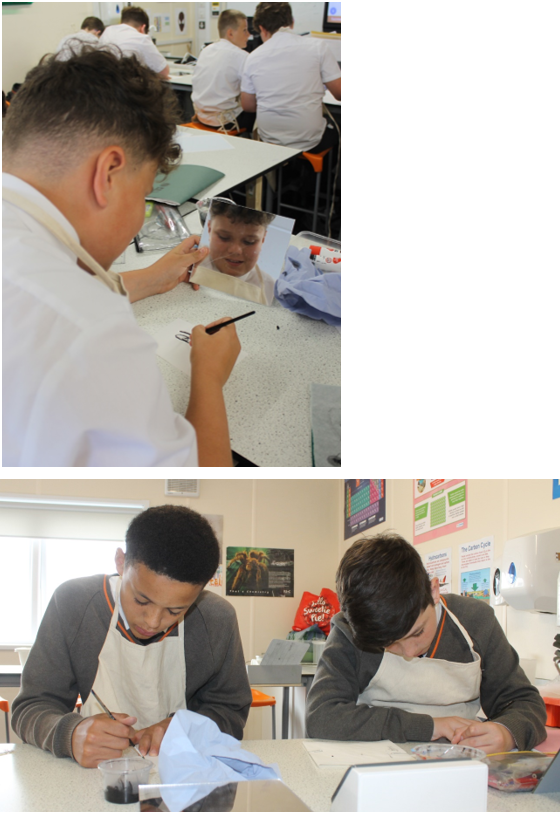 PTFA message
'Nearly New' School Uniform Shop - We will be offering a range of second-hand uniform in excellent condition for sale at very reasonable prices. Please do consider donating any items of uniform that your son or daughter has grown out of. For details & Price List contact School Reception or email your requirements to Andrea
Stone Lodge School Lottery Draw – This lottery has been set up specifically to raise money and make a difference for our children!
It's a fantastic way to bring Parents, Carers, Friends, Teachers and the wider community together, in partnership with our school, and at the same time give something back. We hope to raise funds that can support and enrich the education of our children - we aim to provide extra resources for the children and enhance the school environment by supporting the development of a wellbeing space for the children.
Your support is greatly appreciated and we wish you good luck! Click here to enter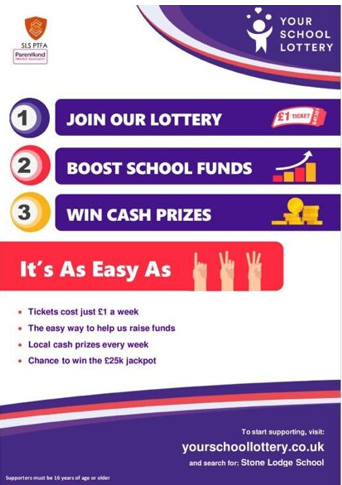 Vacancies. We are looking to appoint an experienced Engineering & Design Technician to join our wonderful Design and Technology Department and a Cleaning Supervisor to join our friendly and supportive premises team. If you would like to find out more, please do get in touch or to apply click here Recruitment (accessacloud.com)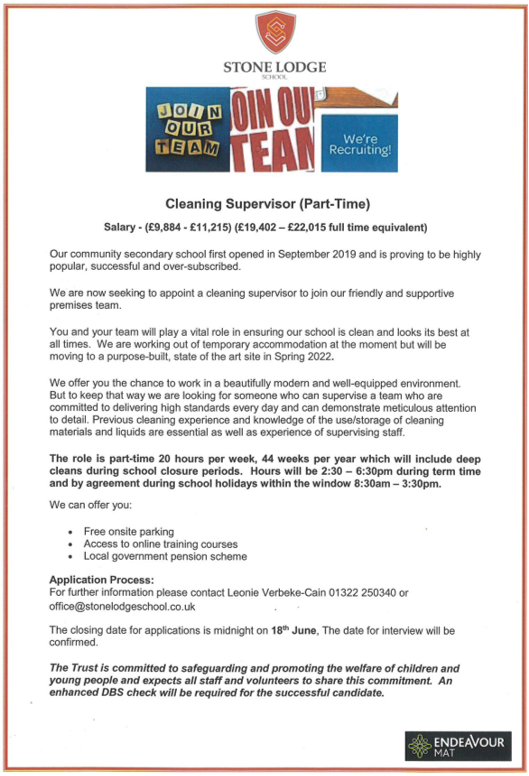 Best wishes,
Gavin Barnett
Head Teacher