Blog week ending 21st May
Posted on: 20/05/2021
Mrs Artmann's Year 7 English students have been honing their creative writing skills. Student engagement during the lesson was brilliant with every student making considered contributions and demonstrating great understanding and vocabulary skills. Well done!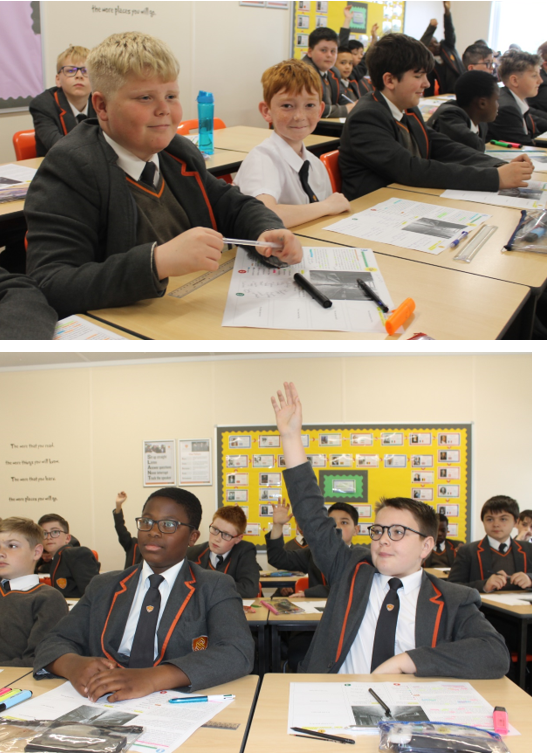 Aaron of 7D's worksheet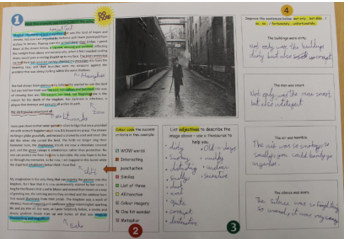 Mrs Jackson's Year 7 Artists are studying the eye and learning techniques to build tone to their work. In this task, using a mirror to work, students added shadows and toning to drawings of their eye to make their artworks appear more realistic and 3D. Mrs Jackson worked alongside the students drawing her own eye 'live' on the whiteboard.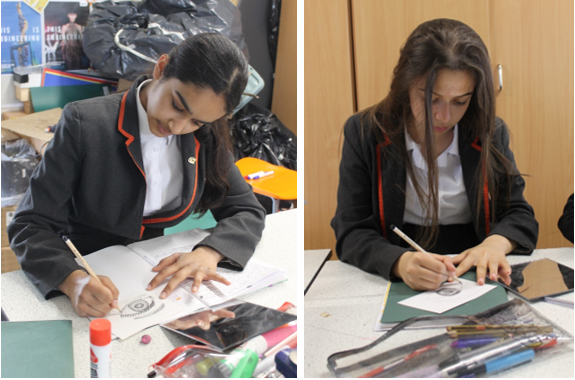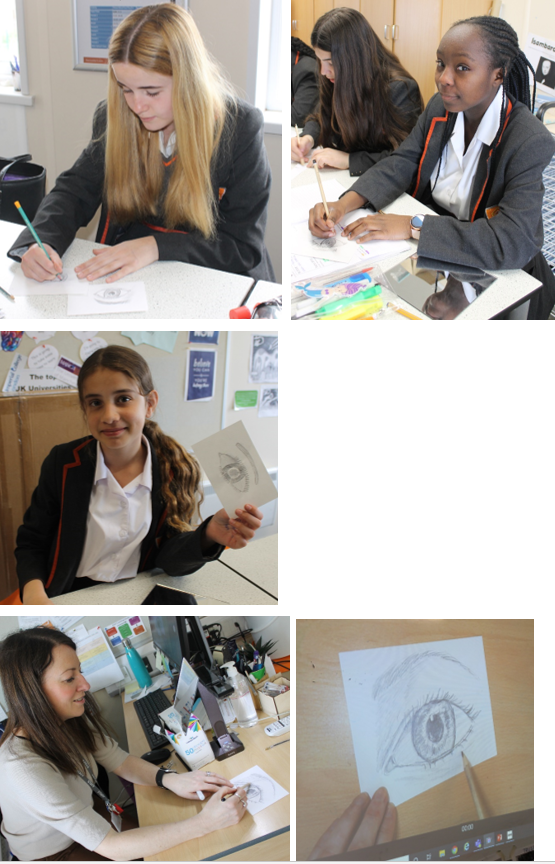 Mrs Jackson's Art Club is after school on Friday .. and all are welcome! Pictured below, a photo from last week's club.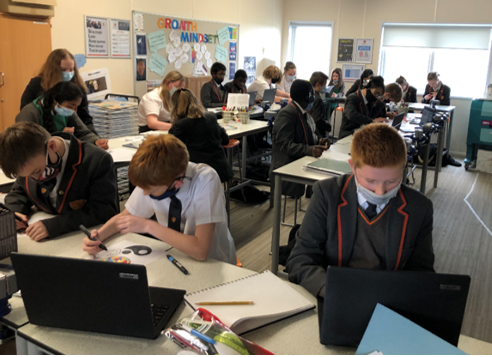 Please join me in congratulating Harry A, Tyler R-B, Oliver H on their sensational performance for Dartford Valley Rugby Club at the weekend. Joined by other staff who attended to support our students, I felt especially proud watching the high level of respect, skill, self-management and excellent sportsmanship on show. Congratulations on securing such an impressive win against Tunbridge Wells and Bromley under 13 teams.
Harry A commented "It was an intense tournament but we really enjoyed the matches. I'm always here at Dartford Valley Rugby Club, whether I'm training, using the gym or socialising with friends and I'd really recommend it to anyone who enjoys fitness and would like to try out at one of our training sessions"
The match was filmed by Dartford Valley Rugby Club and posted on their Facebook page here Dartford Valley Rugby Club - Home | Facebook
Safeguarding issues - Does your daughter or son play Roblox? For many parents Roblox will appear to be a very positive problem-solving game that can be different to the traditional gaming. However, a number of serious safeguarding issues have recently arisen.
It is essential you know who your son or daughter is playing with on any online gaming. Often young people meet other gamers and form groups. These may take the form of WhatsApp chat groups. Young people are not aware of who they are chatting to and it is clear that this seems to be a route to target young people by people intending to cause harm. Groups named as organisations e.g. schools, may be misleading as they can often be joined by anyone at all. Please sit down with your son or daughter this weekend and have an open chat about their device usage. Who are the group chats with? How do they know the people are who they say they are?
If you have any concerns please contact Miss Odumosu.
Best wishes,
Gavin Barnett
Head Teacher