Blog week ending 14th May
Posted on: 14/05/2021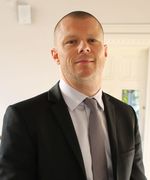 I am pleased to be able to share some changes to our Risk Assessment and practice in school as a consequence of the Government's recent announcement regarding the lockdown road map. Firstly, from Monday 17th May students and staff will not be expected to wear face masks when in the classroom, or for students when they are moving around the school. School staff and visitors will still be expected to wear a face covering when moving around in corridors in the short term. Students are still expected to wear face coverings when travelling on public transport and so it is vital that students continue to carry the masks with them.
We are introducing more assemblies this term, but again this will be in year group bubbles and observing social distance. However, we do need to continue with the twice weekly lateral flow tests, thank you for your support as this has offered us additional security as we begin to open things up a little more. My sincere thanks for your continued support and I look forward to greater opportunities to meet with families as we begin to return to a more normal school experience!
Mental Health Awareness Week. This week Miss Odumosu, Pastoral Wellbeing Manager, delivered a whole school assembly to raise awareness for positive mental health which included advice and a support toolkit to help us all cope with the stresses of life. Miss Odumosu reminded students that we all have mental health in just the same way as we all have physical health. The presentation also included 'celebrities' who have openly discussed their own personal mental health problems with a view to encouraging us all to feel comfortable discussing our mental health.
An excerpt of Miss Odumosu's presentation is below.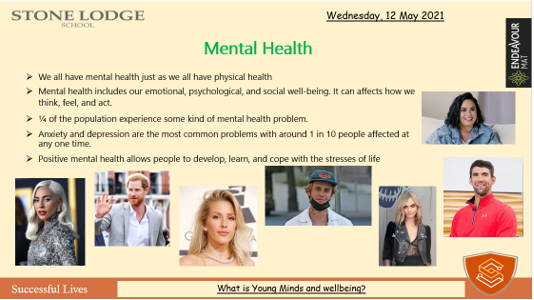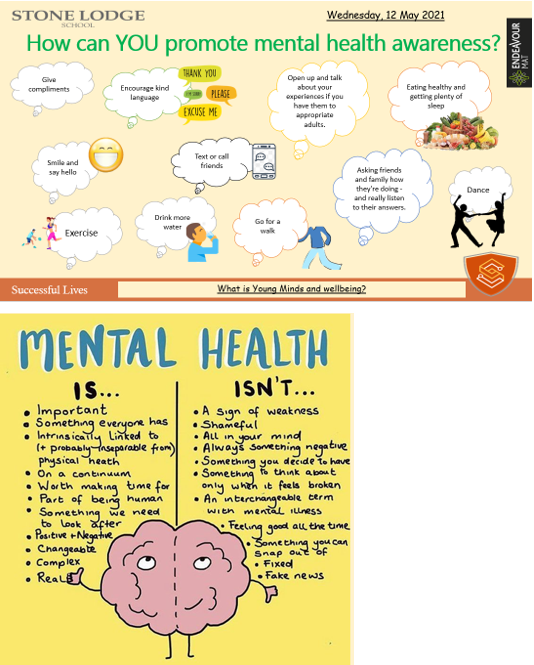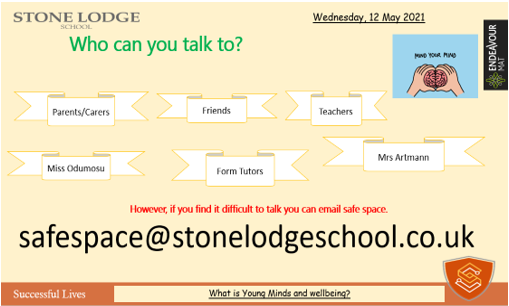 Numbers Day. Students showed incredible enthusiasm for mathematics, enterprise and community raising over £100 for the NSPCC. Our Maths Subject Ambassadors and Numeracy Leaders led a range of fun games and competitions enabling all students to get involved with the Maths department and raise money for a very worthy cause. Well done everyone. A special 'congratulations' goes to Keira L who won a prize for memorising Pi to 84 places!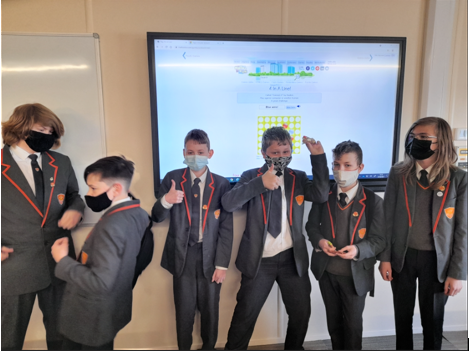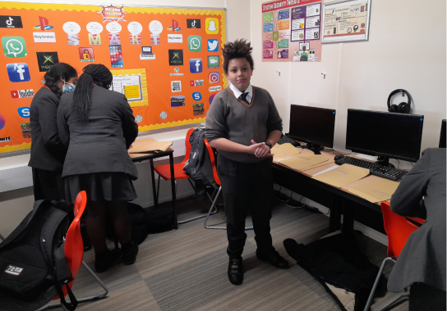 Our Year 7 Scientists have been carrying out an investigation using weights and a force meter to determine what weight actually means. In this practical lesson students used their findings to comment on whether they felt the weight of an object would be the same everywhere in the Universe. Our Year 7 Science Club will see the students build a Mars base – gravity being a significant consideration in their design, so today's lesson findings will help inform their plans! All Y7s are welcome to the club which runs Tuesdays after school.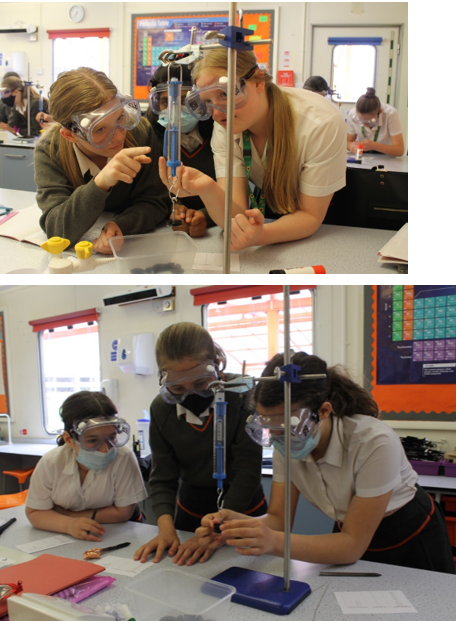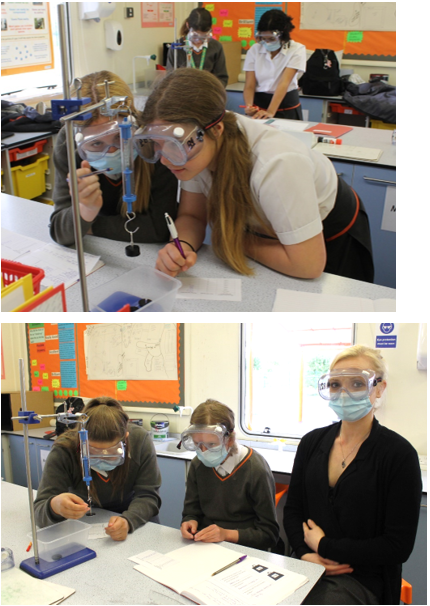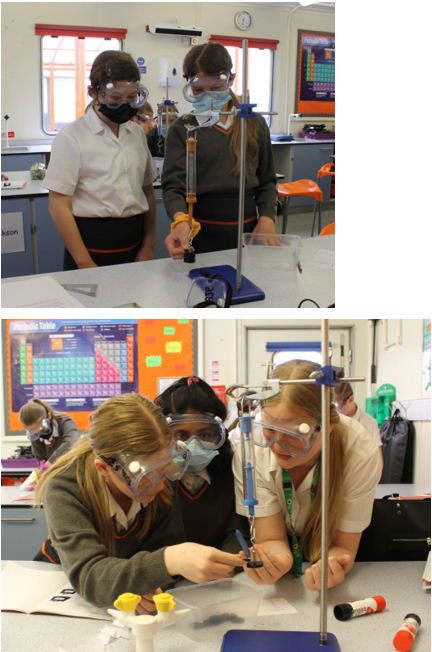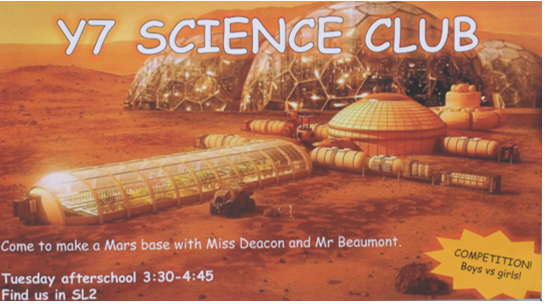 New Building Update. The latest photos provided by our construction company really do demonstrate the progress made! As you can see from the below, the windows are going in and the new sports hall is starting to take shape.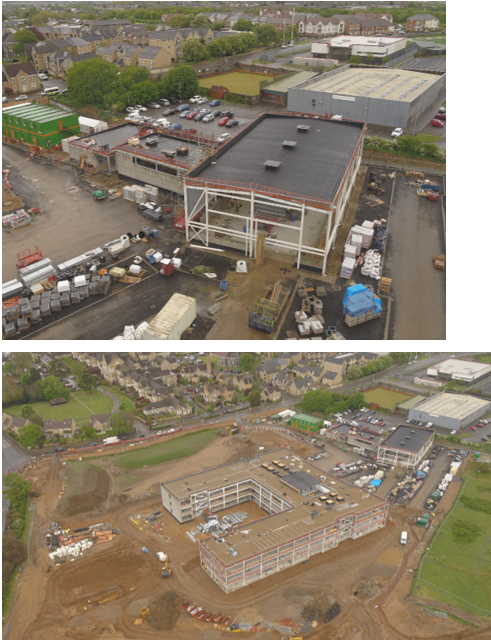 The Wildlife Trust is inviting people to take part in its 30 Days Wild Challenge
The Wildlife Trust is challenging us to do one wild thing a day throughout the month of June! That's 30 simple, fun and exciting Random Acts of Wildness.
When you sign up, you'll get a free pack of goodies to help you plan your wild month, plus lots of ideas to inspire you to stay wild all throughout June (and beyond!).
To get involved click here for further information
Best wishes,
Gavin Barnett