Blog week ending 12th March
Posted on: 12/03/2021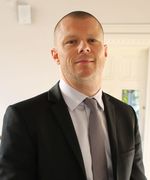 We're back! It has been an absolute joy to welcome students and staff back into the classrooms. As you know, we continue to wear face masks and observe all necessary safety precautions. Thanks to the mature approach of our students, the lateral flow tests have all been handled speedily and efficiently meaning minimal disruption to the day, (and all tests were negative!), each student will receive three tests in school before being provided with tests to conduct at home.
This week, our school has been a hive of activity with a series of scientific experiments, lively debate in Computer Science, enthusiasm in PE and plenty more besides.
Mrs Burgess' Year 7 English students are studying the poem 'Search For My Tongue' by Sujata Bhatt as they examine bilingual culture and its impact on language use and communication within literature. It's been amazing to welcome students back to class and discuss topics now we are physically together again! The poem can be read below, or via a video voiced by actors on BBC Bitesize by clicking here.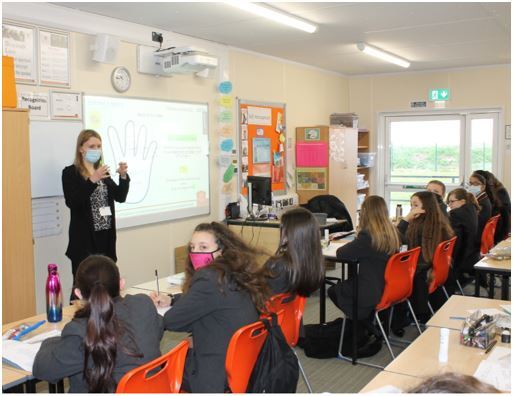 Search For My Tongue by Sujata Bhatt
You ask me what I mean
by saying I have lost my tongue.
I ask you, what would you do
if you had two tongues in your mouth,
and lost the first one,
the mother tongue,
and could not really know the other,
the foreign tongue.
You could not use them both together
even if you thought that way.
And if you lived in a place you had to
speak a foreign tongue,
your mother tongue would rot,
rot and die in your mouth
until you had to spit it out.
I thought I spit it out
but overnight while I dream,
(munay hutoo kay aakhee jeebh aakhee bhasha)
(may thoonky nakhi chay)
(parantoo rattray svupnama mari bhasha pachi aavay chay)
(foolnee jaim mari bhasha nmari jeebh)
(modhama kheelay chay)
(fullnee jaim mari bhasha mari jeebh)
(modhama pakay chay)
it grows back, a stump of a shoot
grows longer, grows moist, grows strong veins,
it ties the other tongue in knots,
the bud opens, the bud opens in my mouth,
it pushes the other tongue aside.
Everytime I think I've forgotten,
I think I've lost the mother tongue,
it blossoms out of my mouth.
Mr Beaumont and his Year 7 Computer Science students were enjoying a very lively debate today on the subject of robots at home. The lesson was part of an ongoing topic 'How robots affect our current lives and how they are likely to impact the future'. The discussion centred on robots performing household chores and how large organisations are trying to overcome the issue of multitasking! Currently, a robot can perform a specific household task but cannot prioritise or cope in a messy environment. Students had very strong views about the benefit of perfecting robotic multitasking to cut down their own list of chores!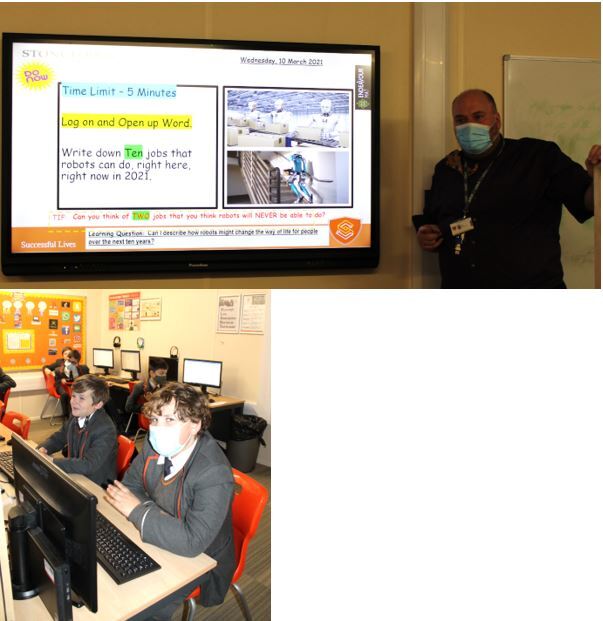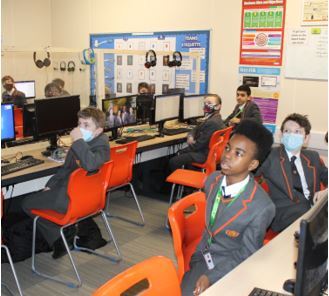 Our Year 7 Student scientists took part in an Energy Transference Circus! Students conducted a series of experiments to demonstrate the transference of one energy store to another. I.e. electrical to kinetic (movement) It was brilliant to see the students back in the classroom and so engrossed in scientific discovery!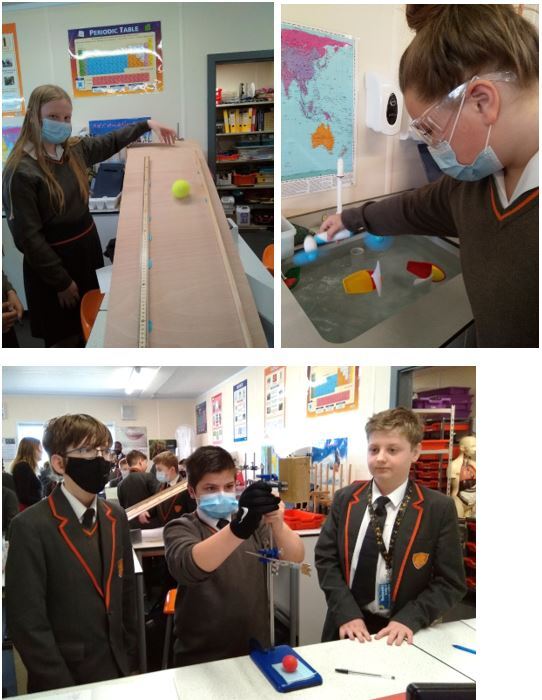 International Women's Day was 8th March and we marked it with a series of discussions through form time. A selection of slides students talked round are as below.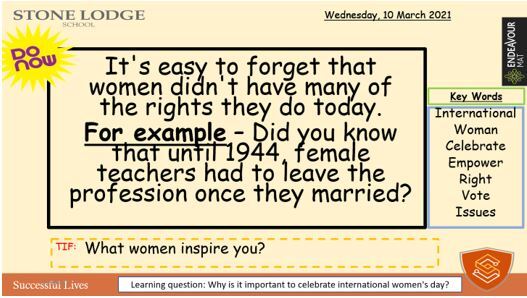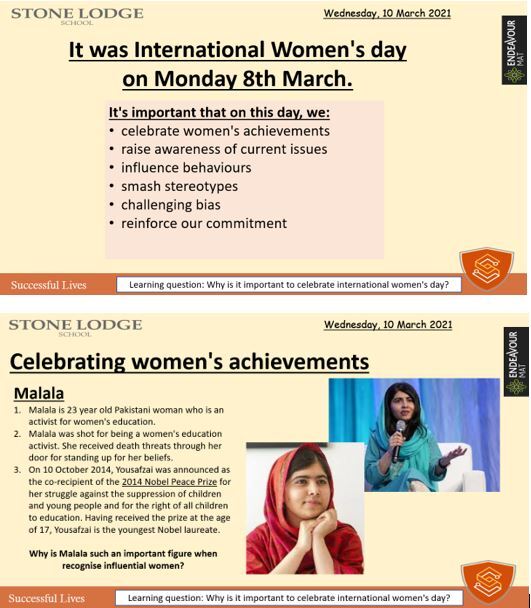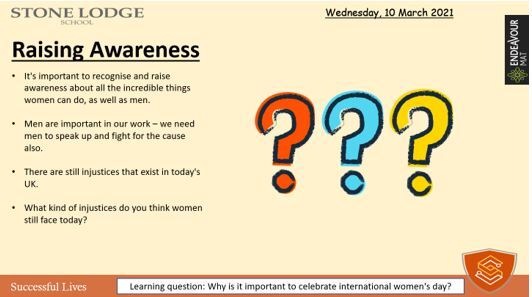 Mrs Maxwell's Y7 engineers have been working on an Alien Project. Students have been working on their designs (including the wonderful example below from Aleksandra Hinz) ahead of making their alien inspired cable tidies which are made from MDF. We're learning about the properties of MDF and how we can work with it.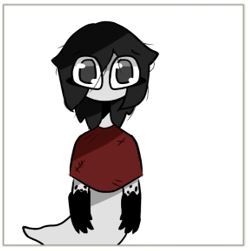 Kent Police have got in touch to invite students to apply to be part of their new Volunteer Police Cadet programme in Central Dartford. The scheme is available to students aged 13 and over and aims to promote a practical understanding of policing amongst all young people, to encourage the spirit of adventure and good citizenship, to support local policing priorities through volunteering and giving young people a chance to be heard, and to inspire young people to participate positively in their communities.
To find out more, and to register interest please visit their website by clicking here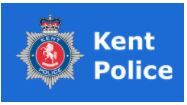 Kent County Council have shared the below video message regarding the COVID vaccination programme.
Please click here to view the 'One Dartford' message.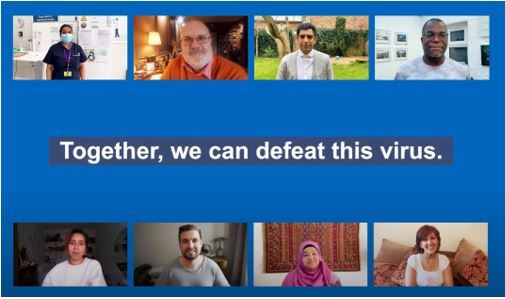 Best wishes,
Gavin Barnett
Head Teacher