Blog week ending 11th December
Posted on: 11/12/2020
The business project module of the Y7 Computer Science students has finished with each student delivering a presentation of their idea and business plan to the rest of the class. Mr Hedges has been extremely impressed with how well every student has researched, developed and presented their plans. Below Maisie-Mae's Cake Shop. Maisie-Mae certainly seems to be well-informed of her target audience and their tastes – a delicious product range Maisie-Mae!
Our Y8 Engineering students are currently working on the construction of their speaker box. In previous lessons each had drawn and annotated a detailed plan of their design and are now bringing their designs to life! In this lesson students are using coping saw to cut out their plywood pieces.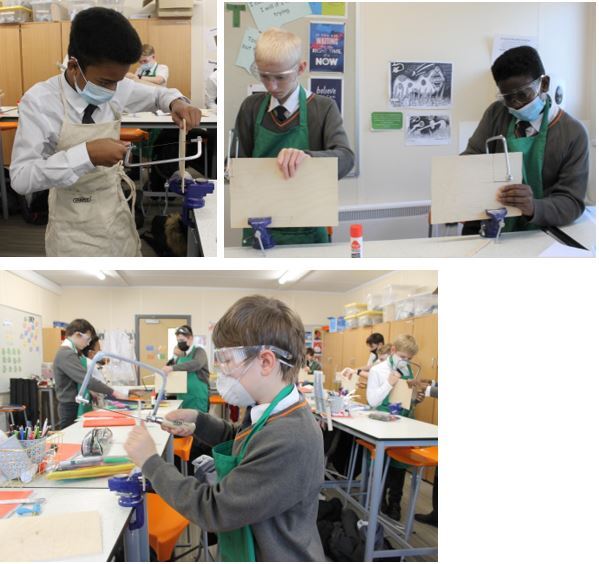 Our Y7 Geographers are currently studying tectonic plates. In this lesson students were re-capping the information learned by creating a 20 Question Quiz to share with their peers. Miss Scott selected questions to challenge students recall of key information and terms. Great levels of engagement .. and correct answers! Well done.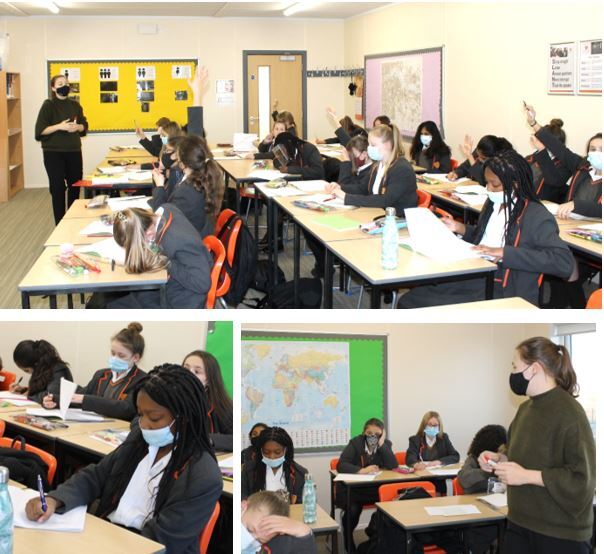 Important change to lunch orders on Friday 18th December. Due to school finishing at 12.05pm on the last day of term meaning students will not be in school at lunch time, we will not be providing hot options for lunch. We have cancelled all lunch time orders made via ParentPay for 18th December except for Free School Meals families who have placed an order. Should you require your son/daughter to have a lunch to take away on the last half day, there is a cold menu option which you would need to order by midnight on Wednesday 16th December. Please note that payment from your ParentPay account is only taken when the meal ordered is served. If you have any questions, please contact Miss Brown at the school office.
Please see below for information about free meals for children at Asda during December
Children under 16 can eat free in Asda cafes throughout December - whilst in Tier 3 It is a takeaway service.
Asda has stepped up its support for families across the UK by offering children the chance to eat for free in its cafes throughout December.
All 216 of the supermarket's cafes are taking part and will provide children under the age of 16 with a meal completely free of any charge when accompanied by an adult. There is no minimum spend requirements or restrictions on the number of children in a family or group that can take advantage of this offer.
Asda cafes located in areas with Tier 3 Covid restrictions will still provide this offer to local children via a takeaway service. The offer will run from December 1st to 31st December except Christmas Day when stores are closed. For further information please click here.
Please note that schools are required to provide track and trace details to the government over the Christmas break. A letter detailing what is required has been emailed home. To see a copy, please click here
Best wishes,
Gavin Barnett
Head Teacher