Blog week ending 13th November
Posted on: 13/11/2020
Mr Naylor has been overseeing the intervention sessions which target Mathematics, English and Science to identify and minimise any potential educational impact of lockdown. Each programme is unique to that student, specifically designed to address any knowledge gaps or areas that require further development.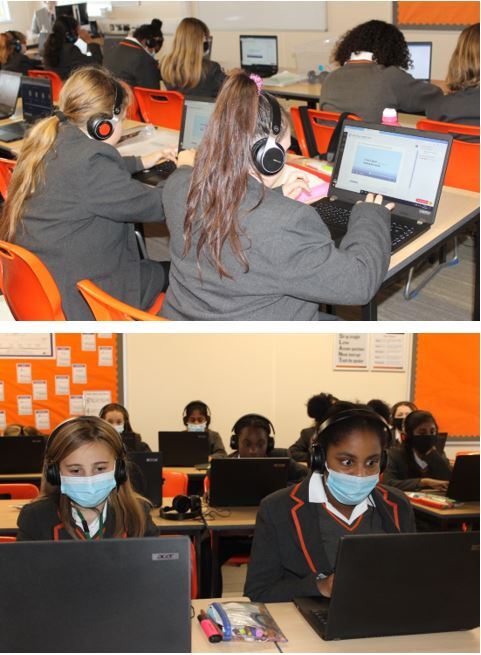 Our students are currently on 'super teach week', where we re-cap this cycle's learning. Each subject re-visits the areas identified during the previous week's assessments that require additional learning time. This ensures all students have a full and robust understanding of the cycle's work prior to commencing new topics. In the below lesson Year 8 Science students have returned to the Periodic Table and specifically, electron configuration. Revision tactics include mindmaps drawn onto the tables, and quick-fire quizzes!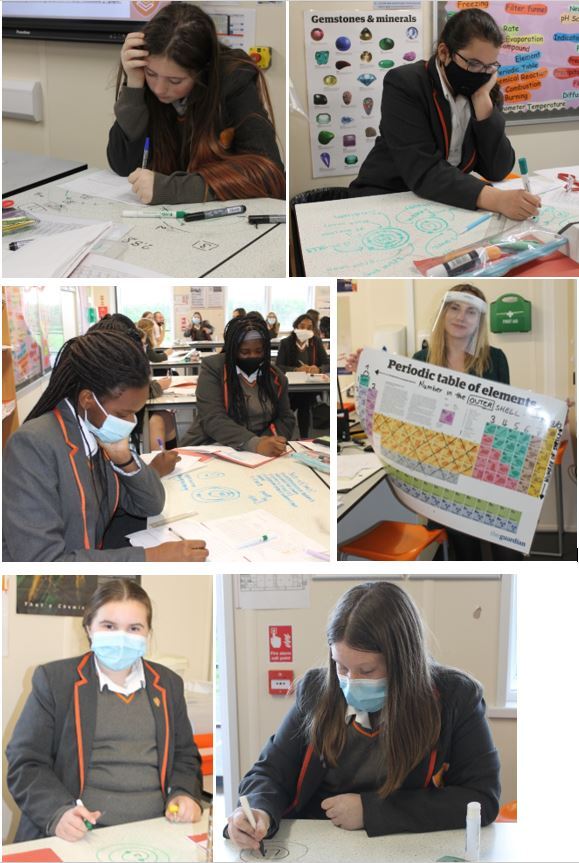 Introducing, Dr Sobany, Head Technician, Science and Engineering Departments.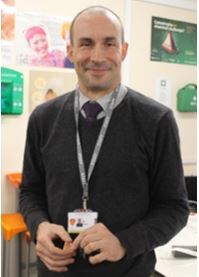 My name is Dr Sobany and I obtained a PhD in Chemistry in Edinburgh. I have always worked in laboratories and I find my role in the Science and Engineering departments at Stone Lodge School a complete match providing safe and top-quality experimental expertise in their practicals, which will prove invaluable to learners in their future careers.
I am a keen hiker and I love spending my holidays in Scotland.
Science Club is open to all students and is held on Tuesdays after school. Today students were building advanced home-made batteries. Student were investigating how many home-made batteries were required to light up a lightbulb! Our Head Technician Dr Sobany led the session with Miss Deacon.
Dr Sobany has proved to be a dynamic, knowledgeable and incredibly valuable addition to the Science and Engineering Departments.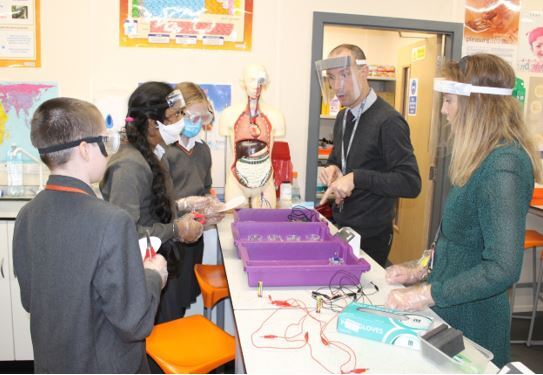 Darent Valley Hospital have taken to Facebook to appeal to local children to create festive art to decorate their wards this Christmas. If you would like to contribute to their display, please send your pictures to the address in the Facebook post below.
To visit their Facebook page, please click here
Across our Trust students and staff are adapting to the latest measures to ensure the safety of our school communities. Please be assured that any measures introduced are only with the best interests of our students and staff and to ensure that we adopt protocols with the specific ambition of keeping our students and staff safe and our schools open.
Pictured, students and staff from across our schools (note Mrs Holden of WGSG sporting her Remembrance Day poppy mask)
Remembrance Day was marked with an assembly dedicated to those who lost their lives in conflicts across the world. Students reflected on the sacrifices they made in order to protect us and our liberty and we gave thanks to those who today, dedicate their lives to keeping us safe, such as soldiers, fire-fighters, sailors and the police.
Best wishes,
Mr Gavin Barnett