Blog week ending 16th October
Posted on: 15/10/2020
Mr Beaumont and his Y7 students started the day with a quick-fire anatomy quiz with the help of the Science Department's resident assistant 'Bob'. Bob is a human body anatomy model, and an invaluable tool for students who are currently learning the function and location of the vital organs. I was incredibly impressed at the high level of understanding and correct answers during the session – well done!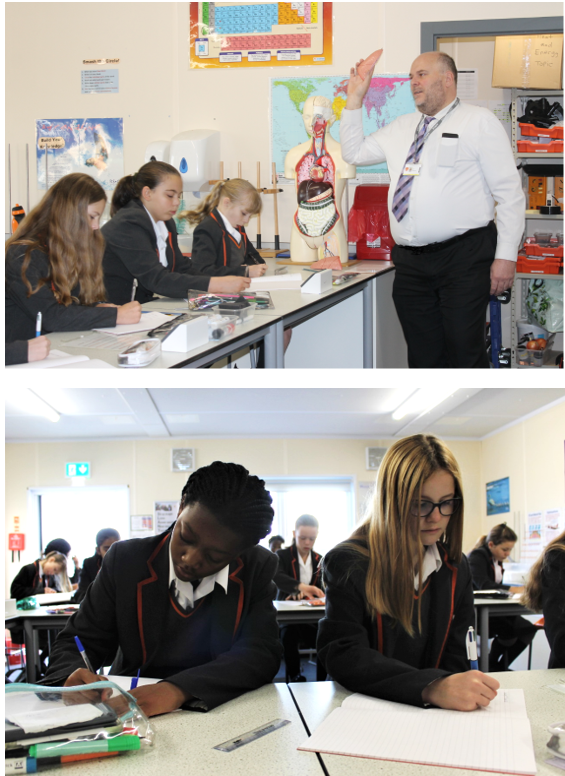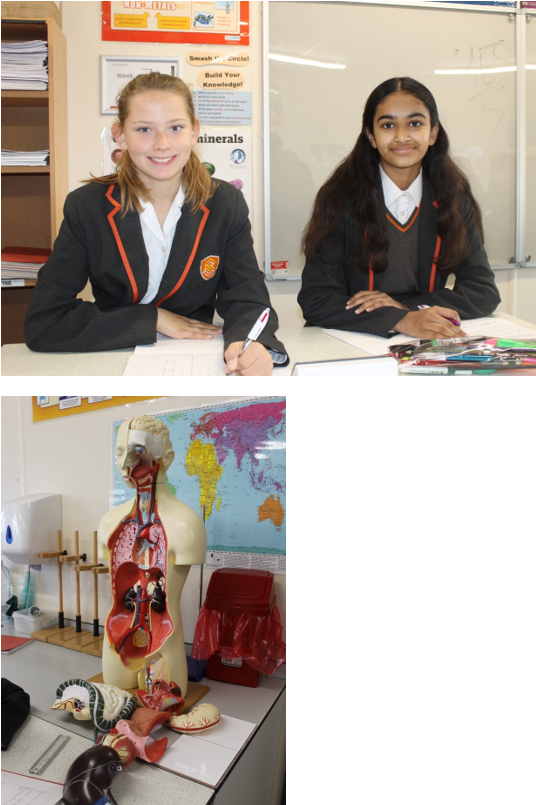 Mr Beaumont shared the below student feed-back with me, and I'd like to congratulate Jack H and share his achievement with our school community. Jack has demonstrated flair and intuition during chemistry lessons, and is working hard to develop his understanding and knowledge of the topic.
"Year 8 are currently learning about atomic structure – how atoms are 'built'. In his usual inquisitive way, Jack asked about the number of electrons that each energy level (shell) in an atom can hold. Spotting that the numbers we use to train younger students at KS3/4 are not necessarily the 'whole truth', Jack was given the next 'real' number in the sequence and challenged to work out the next two on his own. With only one further small hint offered a day later, Jack managed to work out the relevant numbers using his maths skills learned from Mr Naylor in Year 7 and combined with his analytical mind, Jack proudly displayed his working out, showing a clear and logical approach had been taken. I have seen many A-Level students fail to work out the sequence and rarely have I seen many students below Y12 'solve' this problem. So, for a Year 8 student to be able to pick this up and chase it through to a logical conclusion is very unusual. Jack is an impressive student with a natural inclination towards this type of problem. Well done!"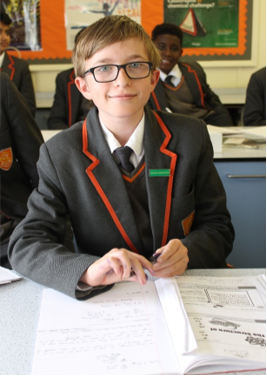 Students are continuing with the Successful Lives Programme. In sessions this week, our students have been exploring "Growth Mindset" where students have been discussing their thoughts and aspirations for the future. All students recorded their 'Dream Ambition' stating a range of ambitions from Fashion Designer to attending Oxford University. Harley G (pictured below) shared her aspiration to become a professional footballer, Harley added; "I will not allow anyone to tell me I can't do it!" Brilliant Harley, you have clearly considered your hopes for the future and your comments demonstrate a sense of purpose and great resilience. We look forward to following your football career.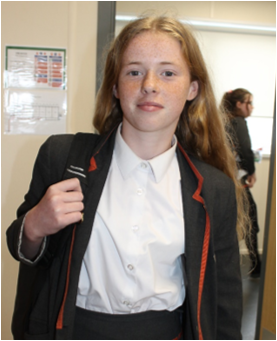 #HelloYellow. Thank you to all of our students and families who supported Young Minds, with your help we were able to pass £212 to the charity Young Minds – a significant amount which will go a long way to helping children and their families receive support when they need it most.
PTFA. Thank you to all the parents and carers who have donated items to our uniform shop. We are now open! If you would like an item of pre-loved school uniform please get in touch with Andrea (PTA Secretary) by email pta@stonelodgeschool.co.uk or message 07791460903
We will send you a list of what we currently have available with the suggested donation per item. All items have been freshly laundered and are individually packaged. 100% of cash donations received go towards pupil enrichment activities organised by the PTFA.
Please continue to donate your child's outgrown uniform to us via the school office.

Christmas is coming?! Please do consider joining our PTFA easyfundraising page. Whenever you make an online purchase from any of the 4,000 participating shops and businesses … they donate to Stone Lodge School at no extra cost to you!! While you are doing your Christmas shopping you will automatically be donating to fun activities and equipment for our children to enjoy at school.
https://www.easyfundraising.org.uk/causes/stonelodgeschoolptfa/

You may remember that Joel of WGSB shared news of the hedgehog and her hoglets that he discovered in his garden during lockdown. Well, it transpired that Bernie the hedgehog actually had four hoglets and Joel and his family spent evenings during the summer watching them in their garden and via a wildlife camera which captured wonderful footage of their night-time activities. Joel edited together all of his favourite clips and made them into a film. Joel sent the film to Chris Packham, wildlife TV presenter and conservationist, who broadcasts a weekly nature show with his stepdaughter from his home in the New Forest. To the family's delight, Chris featured the film in his show on 9th October. The presenters were clearly delighted with the footage, with Chris commenting; "Absolutely fantastic, what a great story."
Click on the link below to see the programme .. Joel's film is introduced at 19 minutes in.
https://www.youtube.com/watch?v=ydOBNrwlrL0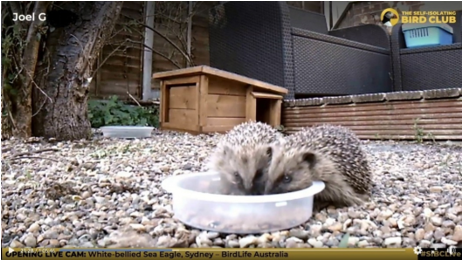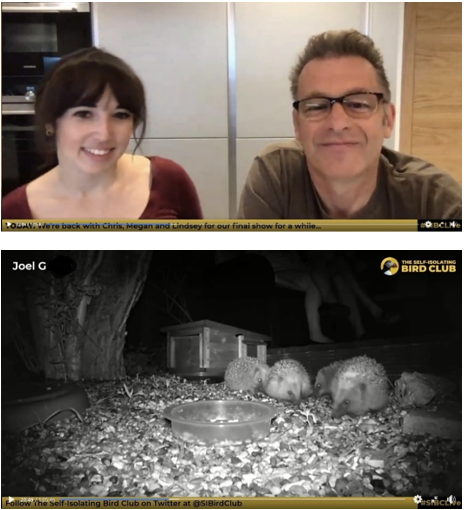 Best wishes,
Gavin Barnett
Head Teacher