Blog week ending 9th October
Posted on: 09/10/2020

Mr Naylor holds an after school Numeracy Leaders club every Monday .. and all are welcome! Our Year 8 numeracy leaders provide relatable advice and homework strategies for students as well as taking part in a range of activities. Our Numeracy club members champion numeracy across the school spreading enthusiasm for mathematics throughout the student body.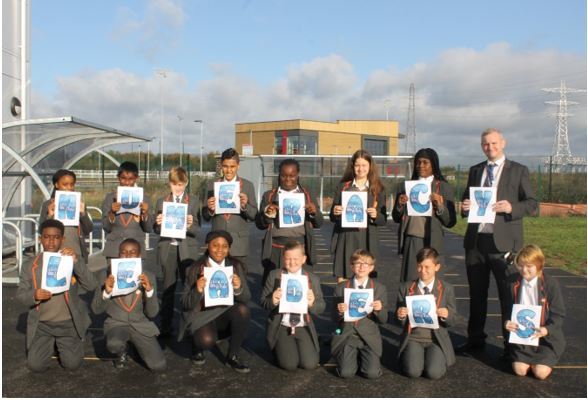 A Numeracy Leaders project currently being worked on is a student inspired Stone Lodge signpost. Each country relevant to students will be included, together with the distance and direction from Stone Lodge School. Students calculate the total kms from the country to our school before making and helping assemble the sign. This is a fun and engaging cross-subject project which supports the curriculum as well as exploring and celebrating our rich and varied cultural heritage at Stone Lodge School. The project is being funded (in part) and supported by our PTFA.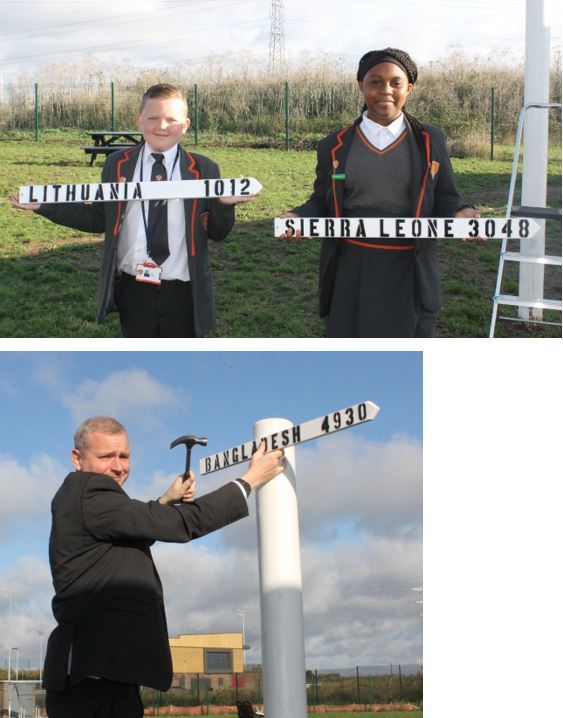 Our Virtual Open Day films are now live on our website. Thank you to all of our students who were absolutely brilliant during the recording of the footage in their lessons. A very special 'well done' to our film presenters, Head Girl, Lilah and Head Boy, David – you were naturals! I think the film really does capture the essence of our school, and that's thanks to you.
Our film can be viewed by following this link https://www.onlineopenevening.co.uk/stonelodge/
Our Virtual Open Day film together with our Admissions information can be read on the Admissions page of our website.

During Design Engineering lessons this cycle Year 7 students are creating a 3D model of their 'dream classroom'. Students first design a scale, annotated design of their plan together with a visual poster before building the accompanying model.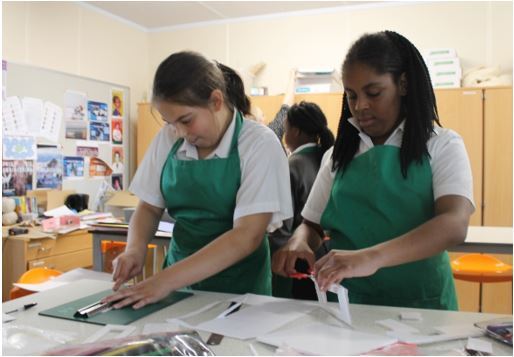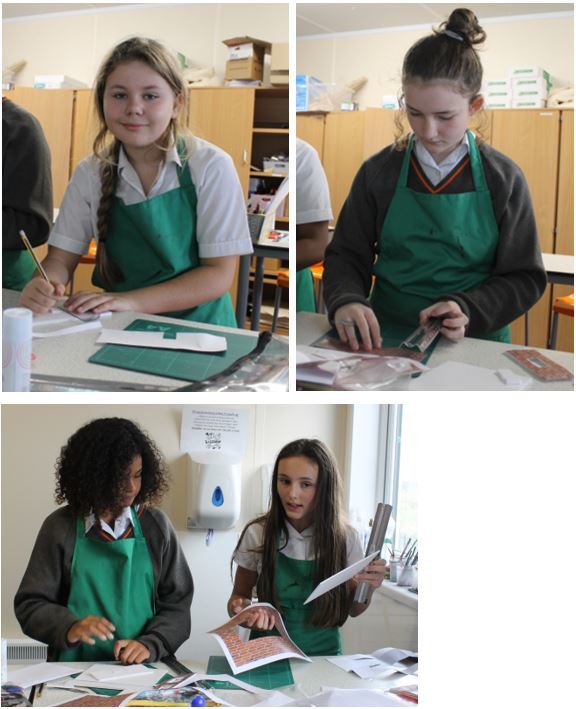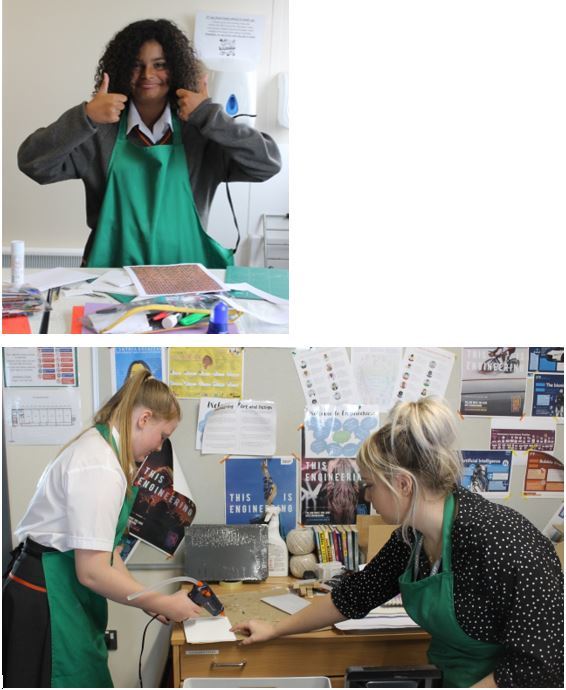 Our Year 8 Design Engineering students have been working on a project to design and build a model bridge. Students have been analysing a number of bridge designs to inform their own plans using the anachronism 'ACCESSFM'
Aesthetics – how it looks
Cost – An estimate of cost
Client – who would use it?
Environment – is it good for the environment? What will it be made of? Where will it be situated?
Safety – is it safe to use – why?
Size – how big or small will it be?
Function – what is used for? What does it do?
Materials – what materials are used to make it?
Student designs include an arched bridge, suspension bridge, truss and cable-stayed bridges (pictured below)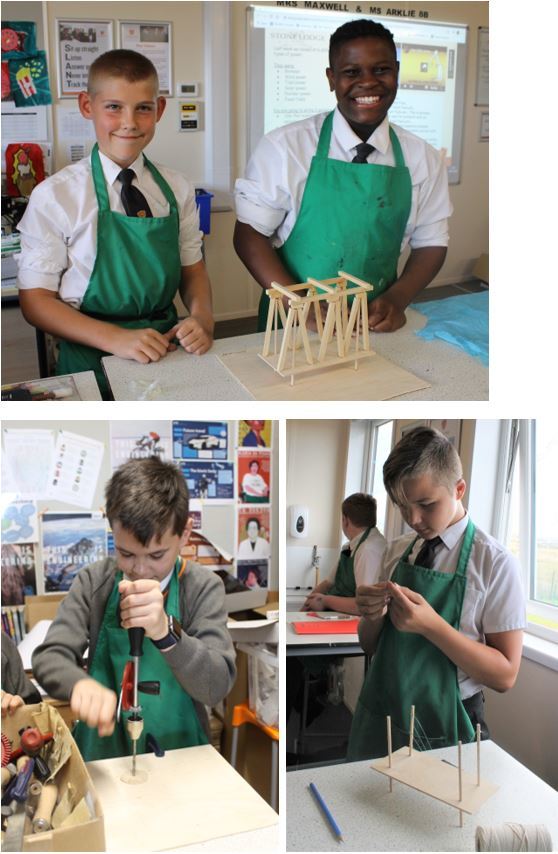 All key school dates and events are recorded on our website calendar and can be viewed here. Our Teaching Cycles are also marked on the calendar, together with each cycle assessment week and 'super teaching' week.
Year 7 students will be receiving a flu vaccine on 23rd October. Please ensure that you have given your consent BEFORE the 20th October in order for your child to receive the vaccination. To view the letter, and to give your consent please click here to visit the Correspondence page on our website
PTFA. Thank you to all the parents and carers who have donated items to our uniform shop. We are now open! If you would like an item of pre-loved school uniform please get in touch with Andrea (PTA Secretary) by email pta@stonelodgeschool.co.uk or message 07791460903
We will send you a list of what we currently have available with the suggested donation per item. All items have been freshly laundered and are individually packaged. 100% of cash donations received go towards pupil enrichment activities organised by the PTFA.
Please continue to donate your child's outgrown uniform to us via the school office.

Christmas is coming?! Please do consider joining our PTFA easyfundraising page. Whenever you make an online purchase from any of the 4,000 participating shops and businesses … they donate to Stone Lodge School at no extra cost to you!! While you are doing your Christmas shopping you will automatically be donating to fun activities and equipment for our children to enjoy at school.
https://www.easyfundraising.org.uk/causes/stonelodgeschoolptfa/

Best wishes,
Gavin Barnett
Head Teacher