Blog week ending 25th September
Posted on: 25/09/2020
Please join me in congratulating our new Stone Lodge Student Leaders who were announced during a celebratory assembly. Every one of our student leadership team embodies our school values and have shown themselves to be excellent school ambassadors during their time at Stone Lodge. Well done to your all, I look forward to working with you.
Lead Student Mentors
Teni
Israel
Flourish
Tola
Tia
Ola
Saffy
Ava W
Sophie H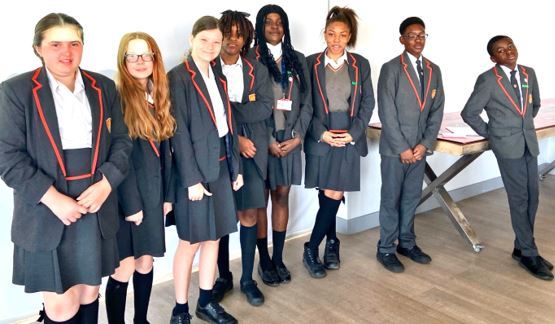 House Captains
Ellie N
Jack B
Libby
Ellis
Margaret
Oliver
Kadija
Enoch
Deputy Head Boys & Girls
Anna
Millie S
Amber
Jack H
Archie M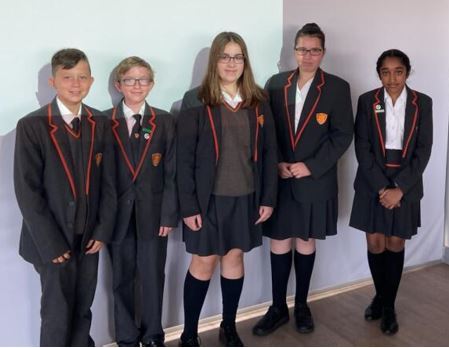 Head Boy & Head Girl
David A Lilah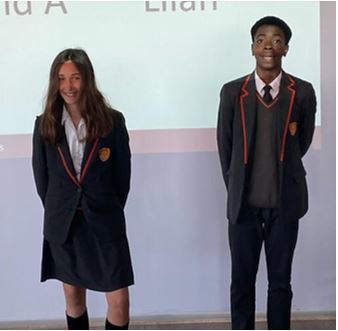 Additionally, we congratulated our 'Lockdown Heroes' who demonstrated exceptional self-management, integrity and determination during the extended lockdown period.
Each lockdown hero has been awarded 20 house points for their house.
Lilah C
David A
Saffy C
Emilia S
Oliver H
Sophie H
Chloe H
Amber S
Ellis W
Emma K
Sofia S
Introducing Miss Scott, Teacher of Geography. "I'm delighted to have joined Stone Lodge as a Geography teacher. I am passionate about giving Stone Lodge students a fantastic geography education that enables them to truly understand the world around them and gives them the tools to make justifiable predictions about what our world might look like in the future. I join Stone Lodge after working as a Geography teacher for two years at another comprehensive school in Kent. Outside of school I enjoy reading, hiking and being outdoors. I look forward to continuing along my teaching career at Stone Lodge and watching students develop into excellent Geographers."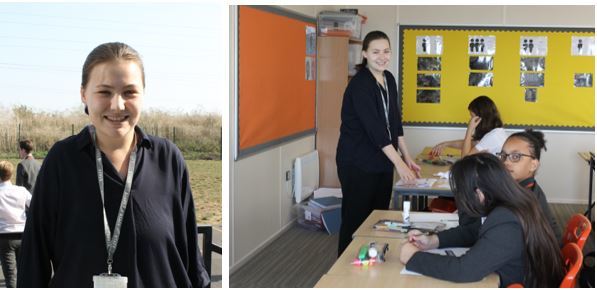 This week we welcomed a camera crew into our school to film footage for our Virtual Open Evening. Unfortunately, we will not be able to share (and show off!) our wonderful students and school in person but will instead, create a special virtual tour that prospective families can view online. Walking around our school with the film crew and seeing the students and their lessons through their eyes, was incredibly powerful – and I am looking forward to sharing our school and vision with other families in the community.
Our Virtual Open Evening Tour can be viewed from the 5th October by following this link
www.onlineopenevening.co.uk/stonelodge

Pictured below, the film crew in action!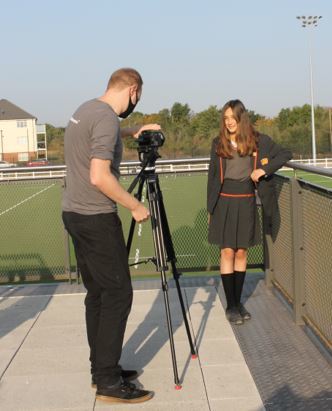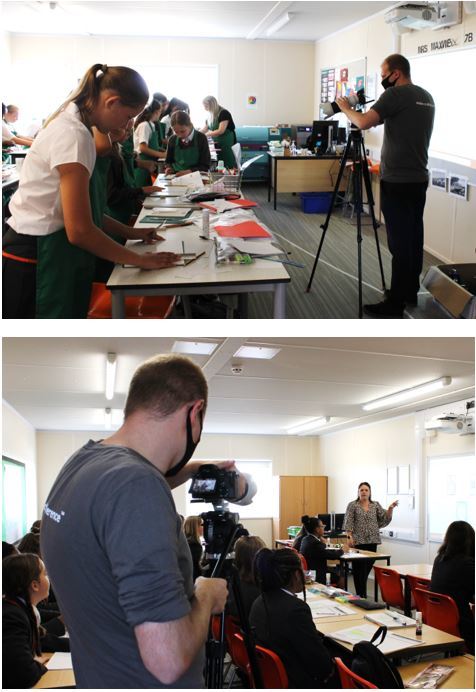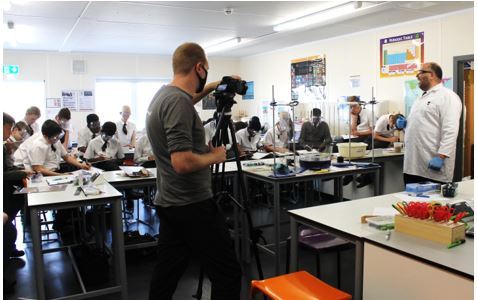 Mr Beaumont led an assembly this week to introduce our House System. Each of our Houses is named after a remarkable historic figure who overcame various obstacles to achieve greatness. These people were not defined by their gender, colour or status but by the brilliance of their minds and actions. Each has made a significant contribution to life today and whether by invention or action embodies the ethos of Stone Lodge School;
Stephen Hawking
Thomas Edison
Amy Johnson
Mary Seacole
We are lucky to have access to the Rugby Club which allows us additional clean and safe spaces to enable our year 'bubbles' to enjoy assemblies and PE lessons.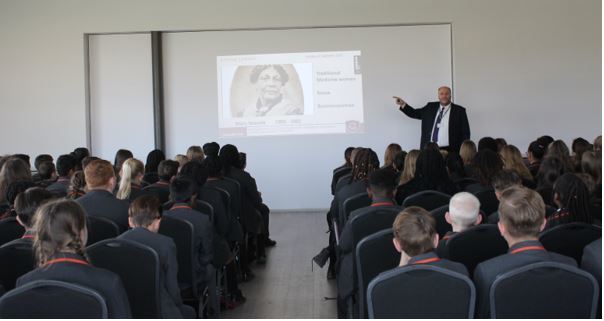 Best wishes,
Gavin Barnett
Head Teacher