Blog week ending 11th September
Posted on: 11/09/2020
As Stone Lodge School student numbers increase, our teaching staff has grown proportionately. This September we have welcomed a number of excellent new teachers; in time you will have the opportunity to meet them in person, but in the interim …
Mrs Burgess, Teacher of English
"I have had the privilege of teaching English and Drama for eight years. I am passionate about reading as it has a huge impact on students' enjoyment of education and their success in their future. Outside of the classroom, I love visiting the theatre and taking my son for long walks."
Students in Y8 are currently studying the novel "The Woman in Black" by Susan Hill which is a ghost story about heartbreak and revenge. It's a gripping book that was adapted for the stage (starring Daniel Radcliffe) as well as being made into a film.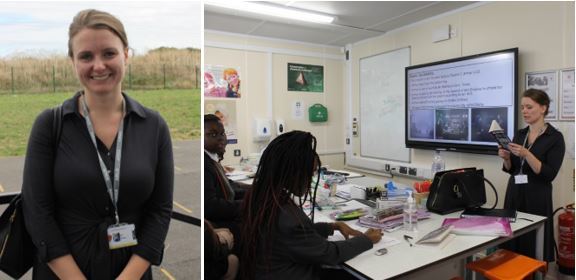 Mr Hedger, Teacher of Mathematics
"I am really excited to have joined Stone Lodge School and am really enjoying working with all the students so far. I have taught in a variety of settings over the years and am keen to enthuse my passion about maths to all my classes. Outside of school I enjoy keeping fit and running."

Mrs Mossone-Evans, Teacher of Spanish
"For over a decade I have been teaching Languages, Philosophy and Music, and also travelled around the world as a professional musician (I play the harp). The biggest joy in teaching is for me the 'eureka moments' that the students have: when after having internalised my teachings, the students are able to fly on their own, challenging themselves even more that I would. Outside school I love practising yoga and making puzzles with my daughter."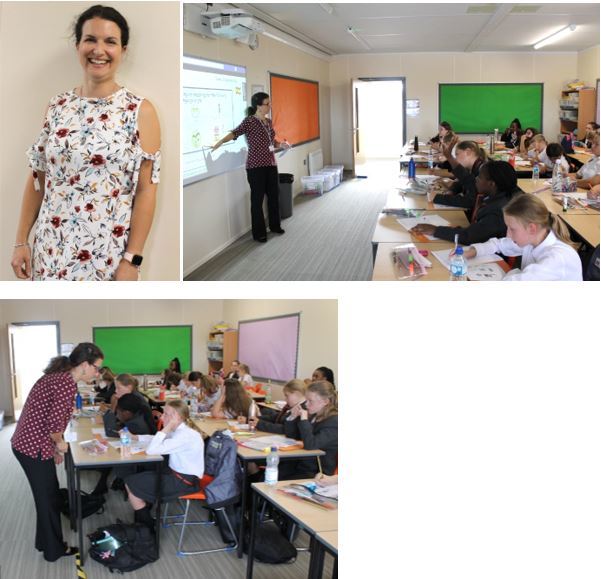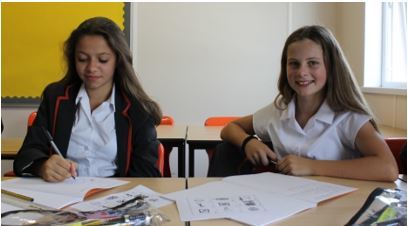 Mrs Jackson, Teacher of Art
"My name is Mrs Jackson and before entering education I worked as a Graphic Designer. Some of the companies I worked for are: The Sunday Times magazine, Art Monthly magazine and the design team of the homeless charity Crisis. I entered the teaching profession as I am passionate about education and the opportunities it can create for young people."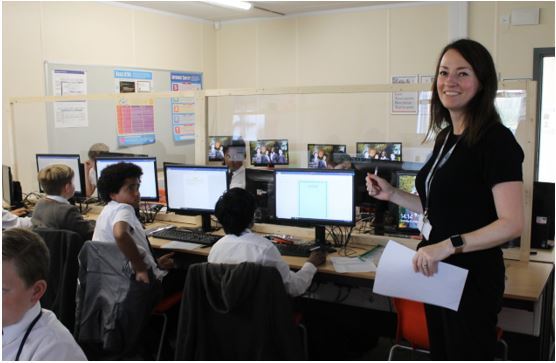 Mr Proctor, Teacher of Physical Education
"Hello, my name is Mr Proctor. As you can imagine being a PE teacher, I am passionate about all things sport related! I have a BA Hons in Physical Education and Sport and a PGCE in secondary Physical Education from the University of Greenwich. I believe participating in fun and engaging PE lessons not only develop sport specific skills and knowledge, but also contribute to the holistic development of young people that is so important for leading successful lives.
In my spare time, I enjoy travelling, socialising with friends and participating in a variety of sports and physical activities including football, tennis and surfing (my personal favourite)!
I look forward to delivering more fun PE lessons, extra-curricular sports clubs and leading sports teams to fixtures here at Stone Lodge School."

Next week, we will include new Geography teacher, Miss Scott and Science Teacher Miss Deacon.
Year 8 candidates for the Student Leadership Roles have had their interviews this week. I would like to congratulate all candidates on the maturity and determination with which you approached the interviews for the Student Leadership Team. Myself, Mr Naylor and Mrs Artmann were extremely impressed with all of the interviews that we held and are incredibly proud of the effort you put in beforehand to ensure you were prepared on the day. All Student Leadership Roles are extremely important in helping develop the school community.
All appointment students will be presented with their roles during assembly. We look forward to working with you as we develop Stone Lodge School in the future.
Best wishes,
Gavin Barnett
Head Teacher