Blog week ending 10th March
Posted on: 10/03/2020
Miss Maxwell has been working on a cross-curriculum project with her Art and Engineering students. During Art lessons students were joined by professional artist and illustrator Jim Maloney who ran an Alien Workshop. Students practised their drawing technique creating a truly terrifying range of alien beings! The finished designs were then used to create templates for their Engineering project where they are making cable tidies. During the next stage (pictured below) students traced their design onto a block of wood before using a coping saw to cut off the excess wood.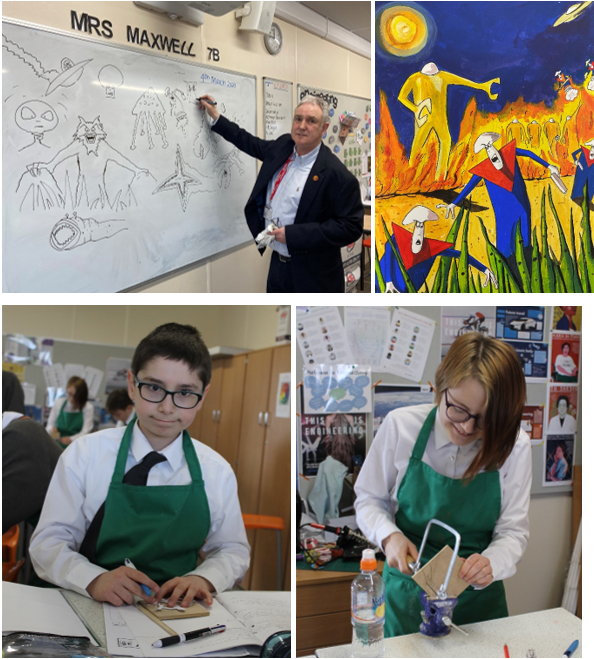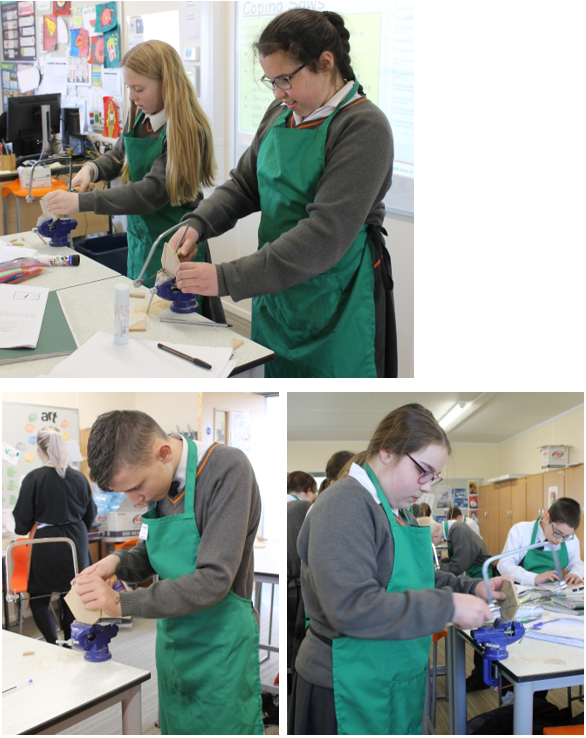 You may have noticed some familiar faces in our local press this week; The Dartford Messenger and Gravesend Reporter both ran stories on our visit from Gareth Johnson, MP for Dartford.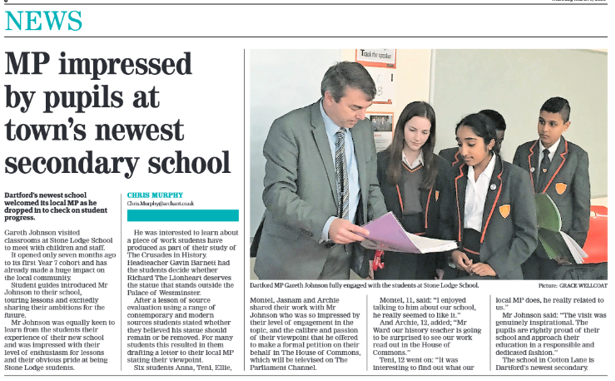 Further to my letter home last week, I would like to take this opportunity to reassure you that we are following the Department for Education guidance issued for schools and are taking every precaution to ensure student health and welfare in school. A copy of my letter together with further reading from the DfE can be seen on our website here. I will keep you updated with any further DfE advice.
Best wishes,
Gavin Barnett