Blog week ending 3rd February
Posted on: 03/02/2020
This cycle students have been exploring basic web page design in Computing lessons. Web pages on the internet are often created using a language called Hypertext Markup Language (HTML) - this lesson was an introduction as they learn to write HTML code in the creation of their own web pages.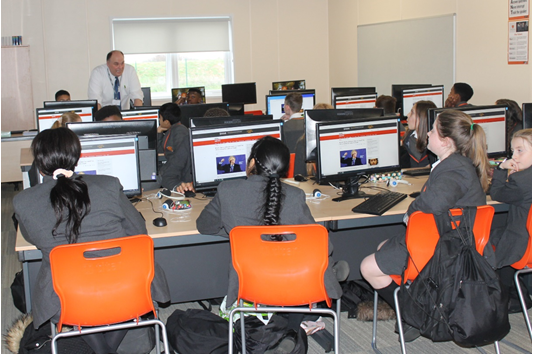 Miss Maxwell has delivered a training session to 24 teachers from local primary schools on behalf of Dartford Area Schools' Consortium (DASCo). Miss Maxwell is an exceptional teacher and a designated 'teachers of educators' for Kent. We are extremely proud that Stone lodge and its staff are already staging training sessions for local schools.
In Engineering and Design lessons this week students have been studying 3D shapes. Students made a net of the solid (an unfolded shape) before threading them with a drawstring so that they could be assembled into their 3D form by pulling the string.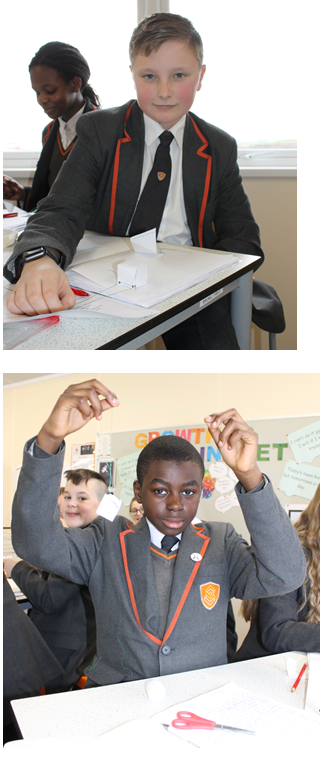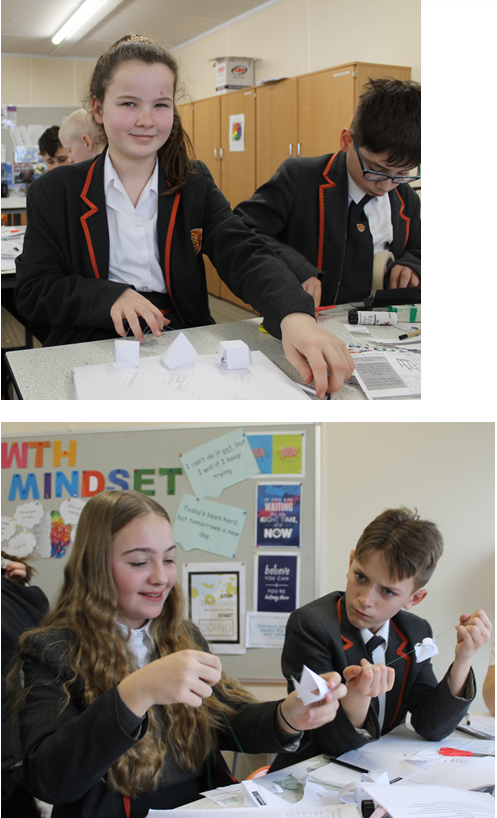 A special 'thank you' to members of the Student Voice who took part in the interview process this week as we look to grow our teaching staff ahead of the new year group that will join us in September. The student panel asked a range of valuable questions to all teacher candidates including "How do your students describe you" and "what values would you bring to the role". Some of the students involved are pictured below.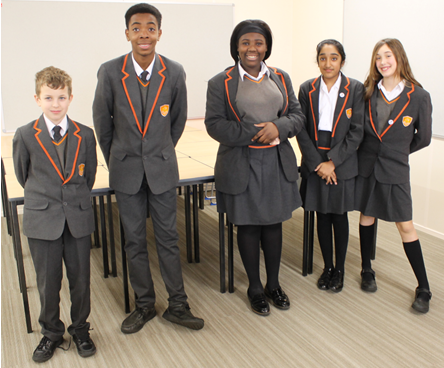 Numbers Day, Friday 7th February in conjunction with the NSPCC. Our Numeracy leaders along with Mr Naylor and our PTA have created lots of games and activities to celebrate numbers, put your numeracy skills to the test .. and potentially, win a giant jar of sweets! Our PTA will be holding a special bake sale at break together with a £1 a go 'guess the number of sweets in a jar' game with proceeds being donated to the NSPCC. Cakes and cookie prices start at 50p.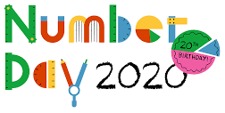 Come and join our Choir! Singing together has a wide range of proven benefits, including brain development, positivity and mood, resilience and social confidence. All students are welcome, come along Thursday lunchtimes and join in! Our first song of the year will be "Don't Stop Believing".
Best wishes,
Gavin Barnett