Blog week ending 20th January
Posted on: 21/01/2020
Congratulations to all of our Numeracy Leaders! I was delighted to see so many students keen to volunteer to be school representatives to promote Numeracy across the school. Our group will be taking part in Numeracy club sessions as well as providing peer guidance to other students in lower years as the school grows. We are really looking forward to Number Day on 7th February when the Numeracy Leaders have created lots of fun maths-based activities for all of the school to enjoy and participate in!
Pictured below, all our Numeracy Leaders proudly sporting their Pi badges.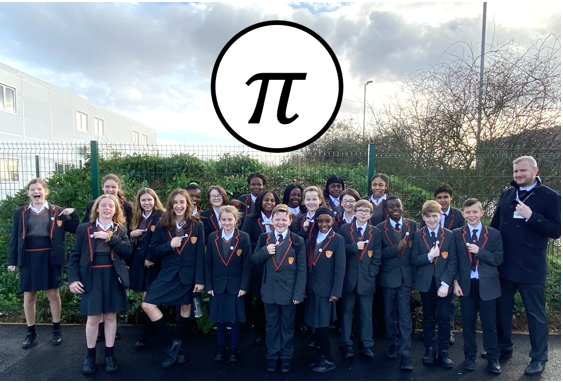 For all budding rock stars Mr Daniels is now providing one-to-one electric guitar lessons to students. For availability, prices and bookings please see the letter on the correspondence page here. Piano, Singing and Bass lessons are also available from Rochester Music School and are delivered by either Mr Daniels or Mrs Williams.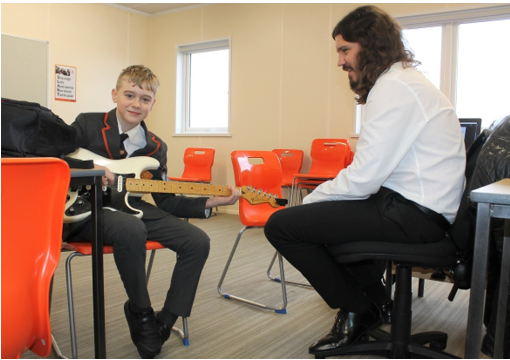 Thank you to everyone who attended our first Parents' Evenings, it was good to see so many of you and to have the opportunity to provide feedback regarding your son's/daughter's progress as well as to be able to provide advice and support for further development. As you know, we provided questionnaires for you to complete - I was so proud to read your comments – obviously the academic achievements and wellbeing of our students is paramount, but to hear from parents/carers how happy your children are, and how much they enjoy coming to school is the highest accolade!
Comments include;
"We are exceptionally pleased with my child's progress. He really enjoys coming here."
"She loves it! We feel so privileged that our child is being set up so well for her future here"
"My daughter has done better than I ever could have hoped in the transition to secondary school. Second to none."
"So far we have been extremely impressed with the entire school. Our daughter feels encouraged and engaged and has made some fantastic friends. A+ to all the staff!"
"Excellent first term! Great school. You have had a really positive influence on my child."
Our budding scientists have been deepening their understanding of Precipitation (the chemical reaction when a solid settles to the bottom of a solution) During this practical lesson students investigated the reaction between metal ions and alkalis.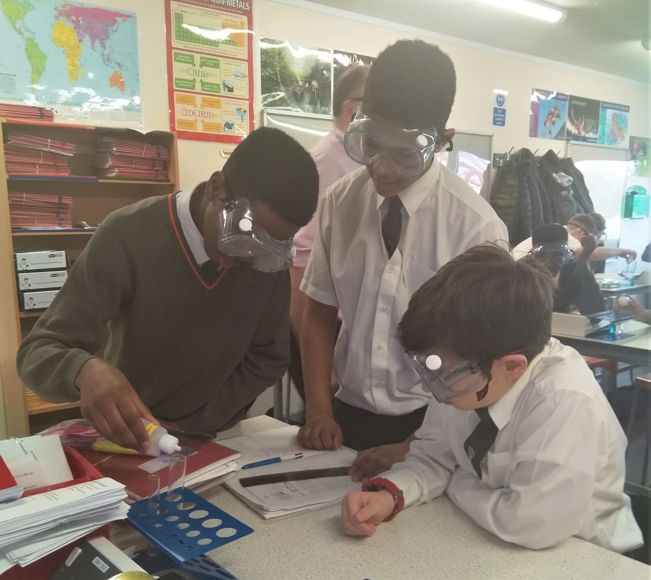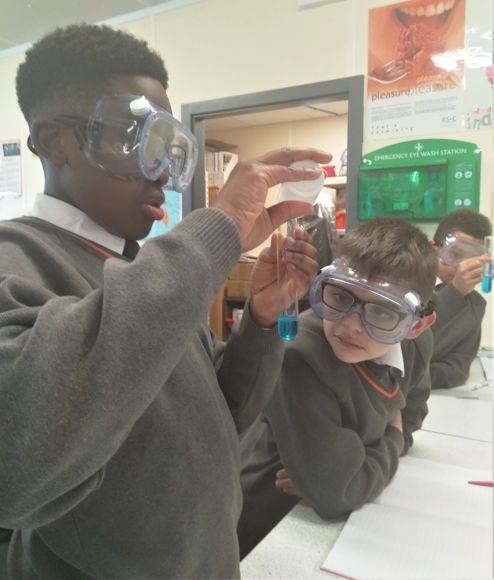 Calling for nominations in the Kent Teacher of the Year Awards! The 2020 Kent Teacher of the Year Awards celebrate the dedication and expertise of school staff across the county and reflect the invaluable contribution that educators make to all sectors of society.
We were extremely thrilled for Garry Simmons, Head of Geography and of Year 13 at Wilmington Grammar School for Girls who won Secondary School Teacher of the Year 2019 for not just the region but for the county! For Mr Simmons, to have been nominated by students and to read their comments was, in his words, 'a career high'. For all our staff, to have their hard work and expertise recognised in this manner is extremely rewarding. We will be gathering nominations from students for this year's awards but if you would like to submit a nomination for a Stone Lodge staff member who you believe goes that extra mile, you can submit a nomination online by visiting KentTeacheroftheYear.co.uk. The nominations deadline is 11.59pm on March 1.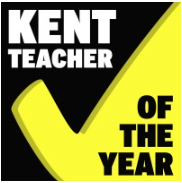 SIMS Parent App is available online or via the new Parent App on your smartphone or tablet and provides access to your son's/daughter's latest information.
What will you find in SIMS Parent App:
Student Reports
Attendance Information
Access to update your contact details, so we always have the most up-to-date information in case of emergency
Behaviour Information
School term, inset dates and contact details available at the click of a button
If you have more than one child at school, you will have access to this information for all your children, from the same app.
To get started with the SIMS Parent App and view a 'how to' video please refer to our website here

Best wishes,
Gavin Barnett