Blog week ending 26 November
Posted on: 26/11/2019
We have started our first cooking club which runs every Wednesday at Wilmington Grammar School for Boys' site. This week, the group were making fruit salad, learning knife and preparation skills. In future weeks we will be making granola bars, scones and toasties. This group will have a four-week rotation and then a second set of students will come to WGSB after Christmas for their four- week rotation.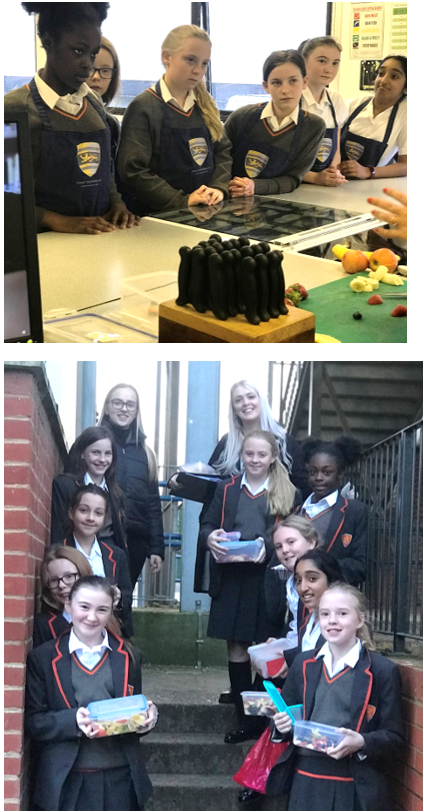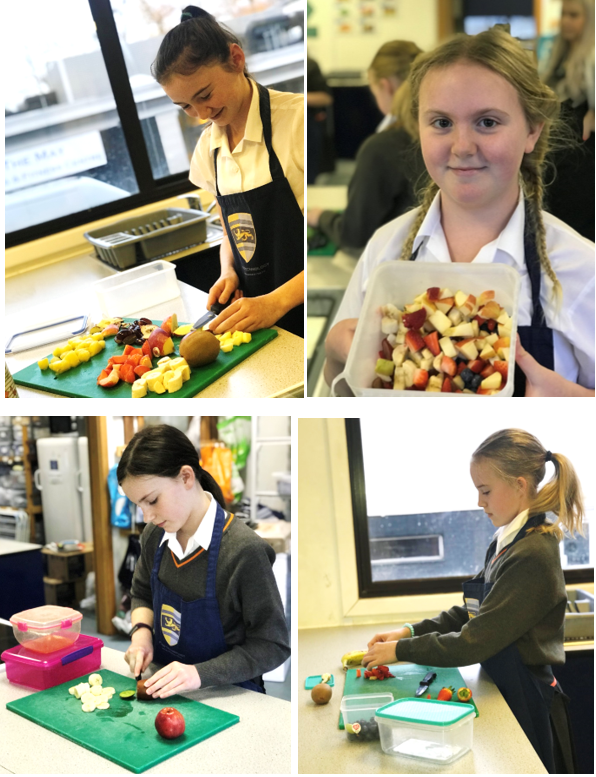 Stone Lodge School was delighted to be the launch location for the Stone Intergenerational Project. The project was devised by Stone House councillor Kelly Grehan in an effort to build understanding across generations after research revealed Britain to be one of the most age segregated countries in the world and that young people and older people feel misunderstood by other groups.
Students spent an hour with Parish Cllr Lesley Howes, together with local residents (aged 69 to 86) discussing issues ranging from plastic pollution to knife crime and exchanged experiences of childhood. As they chatted both groups learned they had many shared areas of concern and had an ambition to help.
Carol Jones (one of the local residents in the group) said; 'It was a pleasure to spend time with the younger people this morning. School has clearly changed a lot since I was a pupil, some things are better and some are not, but it was really nice to have the opportunity to discuss issues and learn about their perspectives and it was fantastic that they were interested to hear about our experiences.'
Thank you to the students who took part, your input was appreciated and of great value. This is a pilot scheme, we will keep you informed of any further local meetings.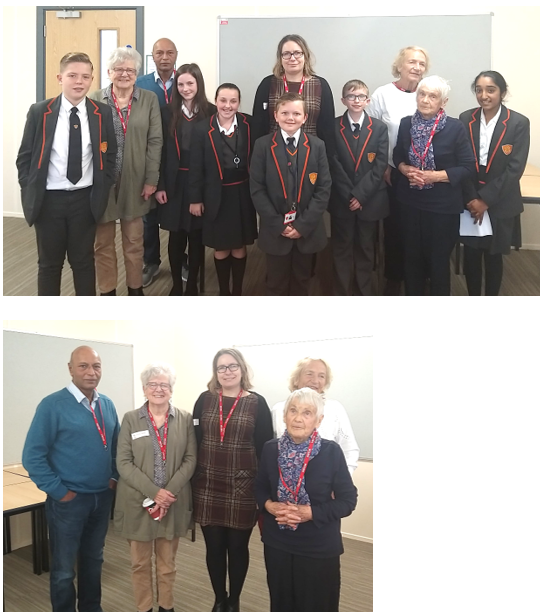 Sports update! Our boys' football team travelled to Beths Grammar School for Boys. We couldn't be more proud of our team who put in a terrifically passionate performance and secured a 3:2 win Well done boys!
Please be aware that there will be a limited breakfast and break menu (below) on the days of the Christmas Lunch which is scheduled for the 10th December.
Breakfast - Bacon & Sausage Rolls & Break Service - Croissants/Waffles/Sausage Rolls
Our Christmas Menu
*Please note there is no snack bar available on this day.
The cost will be £3.10. No other meals will be served on this day.
If your child is not having Christmas Dinner this day, please ensure he/she brings a packed lunch in.
The Christmas Dinner will be served by ticket only. For catering purposes, we will need to know numbers in advance. Payment should be made via the parent pay system using the "Christmas Dinner" option and not "Dinner Money". Students will then be issued with a ticket, in registration on the day. Payments should be made by the end of the school day on Friday 6 December. I regret that we shall not be able to provide Christmas Dinner ordered after this date. If your son/daughter would like the vegetarian option can you please select this on ParentPay when you make the payment.
Please note if your son/daughter is in receipt of free school meals they will receive a ticket for both days so it will not appear on your parent pay account as an option.
Best wishes,
Gavin Barnett