Blog week ending 11 November
Posted on: 11/11/2019
Our students have been exploring improvisation in their Drama lessons. In groups, using a very short script, students rehearsed an improvisation piece they then perfomed for the rest of the class. Each group prepared a very different 'take' on the set script using vocal intonation, props and acting skills.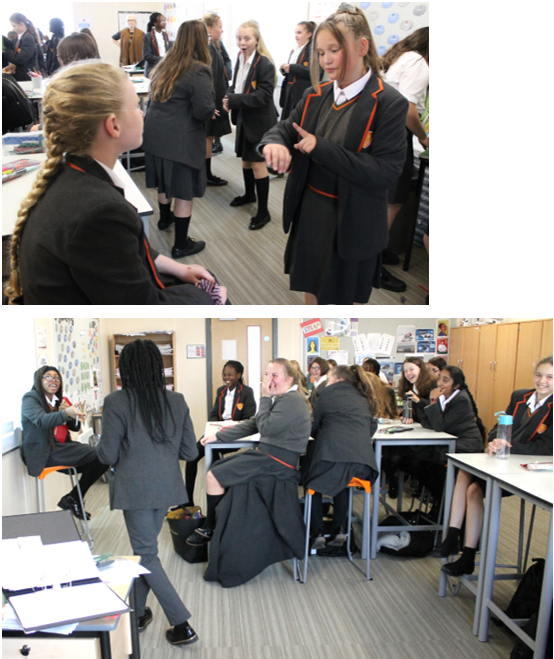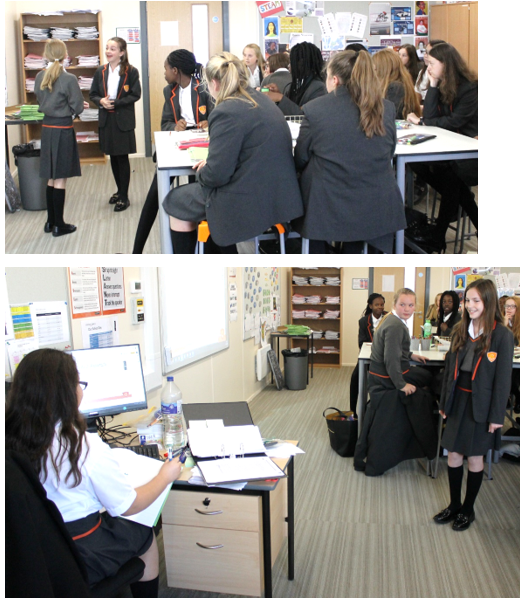 Our students have been decorating our school windows … with mathematical excellence! Students have created a guide to mathematical sample questions on topics studied in cycle A as well as basic numeracy strategies. These special windows act as useful revision prompts and study guides and will be updated as new topics are added.
I would like to introduce you to our Music Department teachers. Ms Galvin-Williams, Teacher of voice, piano & music and Mr Daniels, teacher of music. This week, students have been learning musical terms and definitions to improve their vocal performance including crescendo (getting louder) and fortissimo (very loud). The Mr Daniel's ukulele groups are practising new techniques 'in a round' and are improving in leaps and bounds.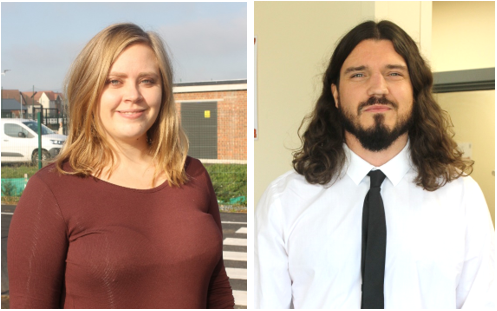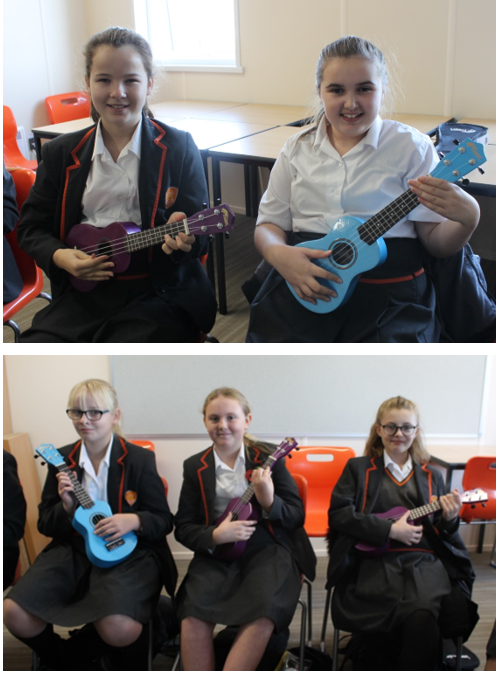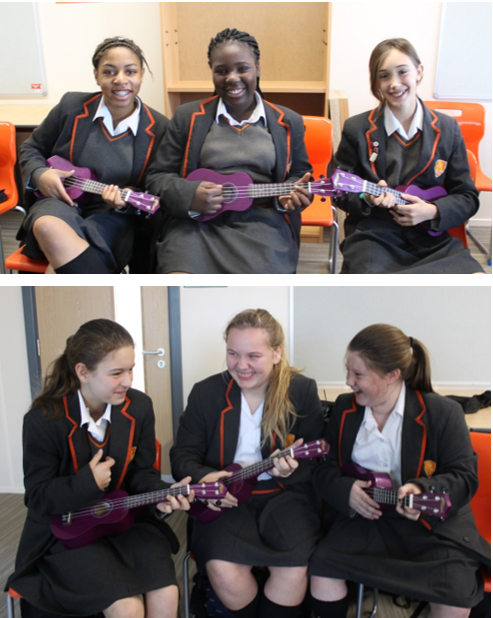 We are pleased to announce the launch of our SIMS Parent App. This is an online resource that can be downloaded to your smartphone or tablet that gives you access to key school information such as term and inset dates as well as specific information regarding your child, such as attendance, timetable, behaviour and their latest school report. Downloading the App is easy, simply log into our website here and follow the step-by-step guide.
A presentation regarding the forthcoming trip to Barcelona can be found on the 'Presentations' page of our website here
In line with the rest of the country, Endeavour schools have been marking Remembrance Day this week and it was lovely to see so many students in the crowd at the special Remembrance Service in Dartford on Sunday. In the picture below I am pictured alongside Mrs Lodge CEO, Mrs Connell, Chair of Governors at WGSG and Mr Guthrie Headteacher at WGSB. We formed part of the civic party who process from the Town Hall to the war memorial.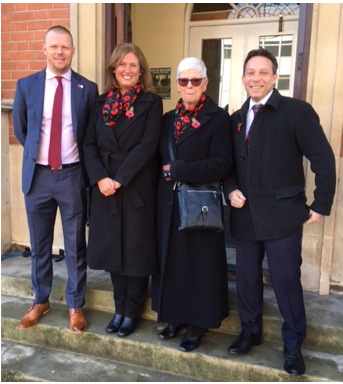 Best wishes,
Gavin Barnett