Blog week ending 14th October
Posted on: 15/10/2019
Our first Stone Lodge whole school trip is taking place this Friday 18th October as we travel to KidZania in Westfield, Shepherds Bush, London. KidZania offers our students the opportunity to test their skills and gain insight into a wide range of professions and potential career paths. The exciting format blends learning with entertainment, allowing them to step into real-life jobs (lots are supported by world class organisations, such as British Airways, Associated Newspapers, The Bank of England and H & M stores.)
There is an aviation academy, fashion studio, hospital, cricket ground and so much more for our students to explore! Which would you choose?
Students are required to wear full school uniform and ensure they have a packed lunch and bottle of water/juice. Please only allow a small amount of money for the day (no more than £10.00) which can be spent in the gift shop. For more information, please see the KidZania website here
Our English Department is working with the award-winning book A Monster Calls by Patrick Ness this learning cycle. A Monster Calls is a powerful and atmospheric book (and now film) that uses symbolism to help tell the story and explain feelings. This week, students are developing their writing skills with a task on descriptive writing. Using a photograph as stimuli students were allocated just 10 minutes to outline their idea. They then developed their piece using a combination of extended vocabulary, alliteration and extended metaphors.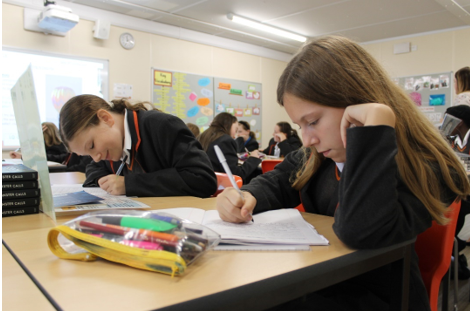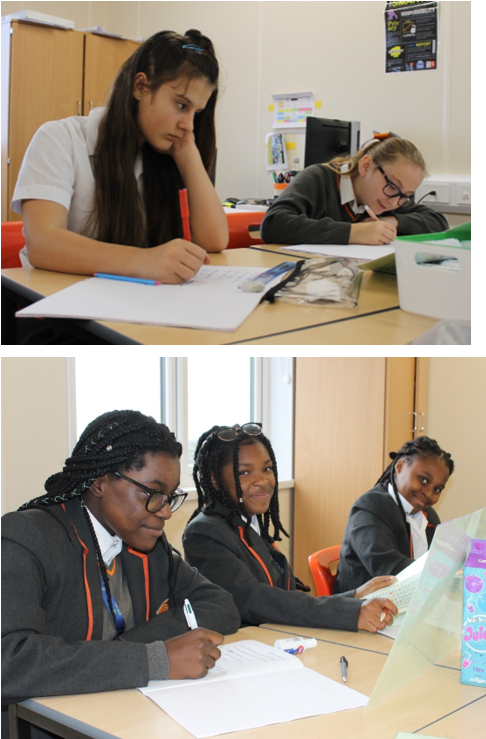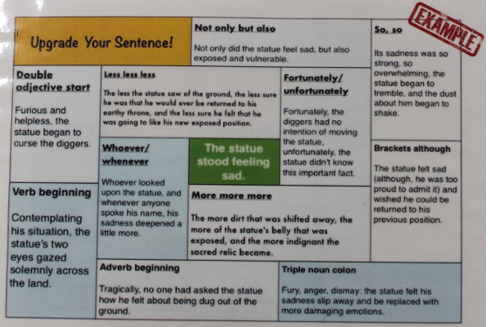 House Cup Competitions. Students are awarded House Points based on achievement and effort. For example, five points are earnt for an 'exceptional' knowledge organiser and three for a 'positive' knowledge organiser as well as points for exceptional work in class and a positive attitude to their studies. Each week the House Cup is held by the House with the most points gained in that week. This week the Cup is held by Hawking. Inter-house competitions and activities will be introduced next term.
Congratulations to Faith A of 7B who is having a stellar season! Faith is a member of the Dartford Harriers Athletics Club and competes in four sprint track events 75m, 100m, 150, and 200m. In the last four competitions representing Dartford Harriers, Faith has won all of her races! Faith is a talented student and athlete who applies herself with great skill and commitment to all that she undertakes, we are delighted to hear of her achievements and look forward to hearing about her future endeavours. Faith is ably supported and coached by her father, who is a retired Olympic athlete!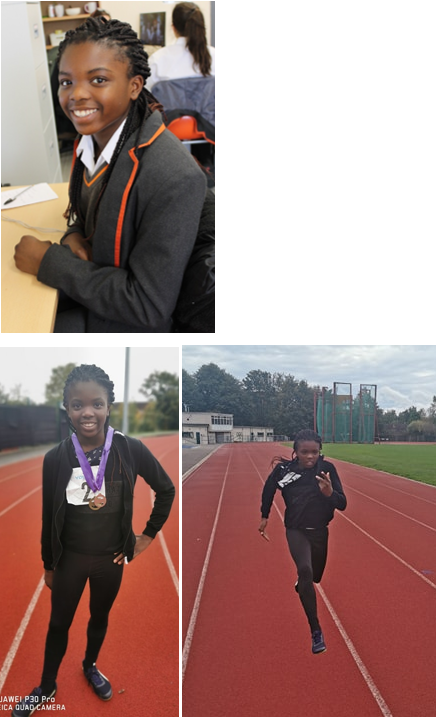 At Stone Lodge we enjoy sharing news of our students' efforts and achievements in .. and out of school. If you have any news you would like to share with our wider school community through the pages of this blog, please do get in touch! Please send any photos and information to Grace Wellcoat in the first instance at gwellcoat@endeavour-mat.co.uk
There is a PTA meeting on Thursday 17th October at 3.45pm, open to all parents/carers who are interested joining. Please call the school office to confirm attendance. All are welcome!
Best wishes,
Gavin Barnett