Blog week ending 16th September
Posted on: 16/09/2019
Dear Parents/Carers,
Following our Expectations Evening last week, I have created an area on our website for you to find out more information regarding our students' Knowledge Organisers. Students are currently working away on their Cycle A content with great enthusiasm(week 2 for all subjects will be checked by tutors this week!) The below photos were taken of students working on their folders independently during their lunch break. All of the subject documents for this 10 week cycle can be found on the website here. An example of which, Art, is also included below. The dates of our assessments (testing the students' knowledge across each 8 week cycle) as well as other school events can be found on the school calendar on our website here.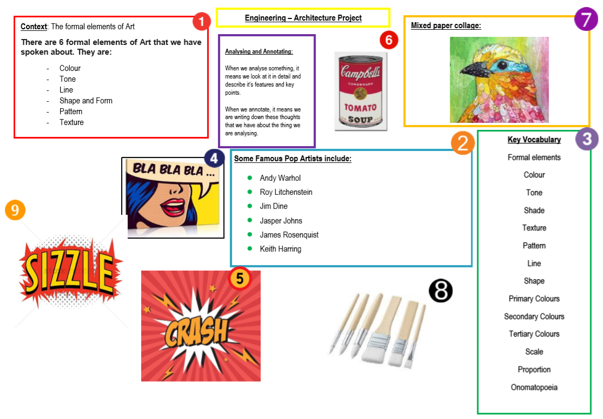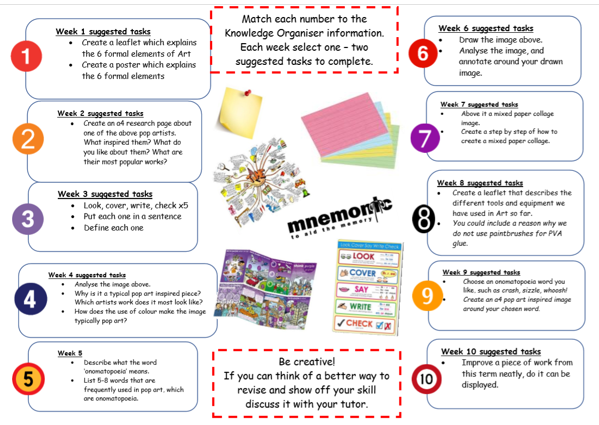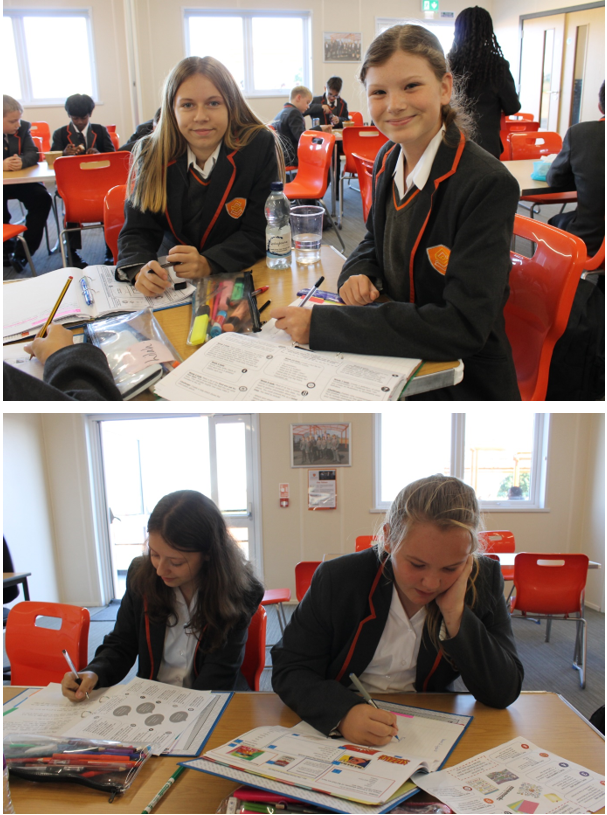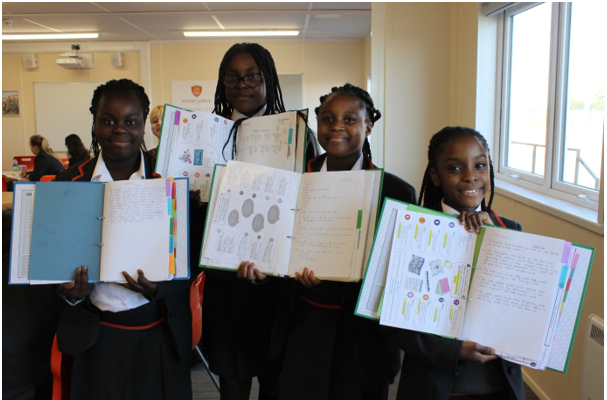 We have been taking advantage of the good weather, taking our PE lessons outside on the marked court. We are looking forward to utilising the brand-new all-weather pitch and Rugby Club facilities when they become available on the 23rd. We also look forward to starting our Street Dance and Martial Arts in PE lessons on Wednesday 18th September.
There has been a lot of local support and newspaper coverage for our opening, including the piece in the Dartford Messenger below. We are all very proud of how well our students have settled into their new school and lessons.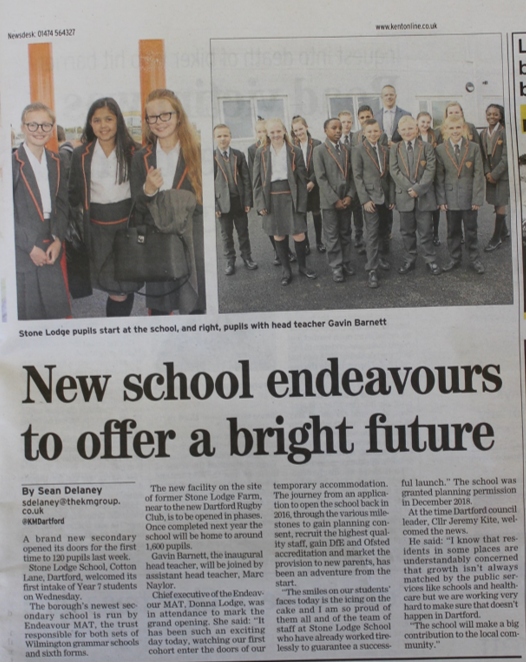 Best wishes,
Mr Gavin Barnett
Head Teacher